PM me if ya got the goods. Will consider the V2 which is top AF.
Have an old one somewhere, not sure if it's mini I could just send you when I get paid.
No bubble glass though, I don't think
Tell you what, Joel. If you find it can you tell me which one it is or post a pic and I can paypal you the shipping cost.
Shipping runs about $5.50.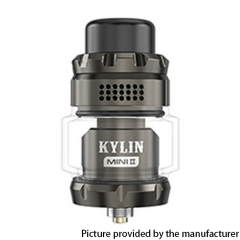 Thank you rcleven, I've done business with 2F before and got some good deals. I like that they carry a lot of the Euro style RTAs, too. Way back I ordered a KF2019 (Ulton clone) from them and it still looks brand new with almost daily usage.
I like their clearance section. Picked up a couple of RTA 's from them about a month ago. I think it was about three weeks shipping. Picked up a SRTA for $9.00 and a original OXVA 28mm for $13.00. Happy with both.
Nah, it's just the bigger model, sorry.