I noticed this tonight 1 flavor is belgian waffle and the other is malted milk. Its a crystally substance.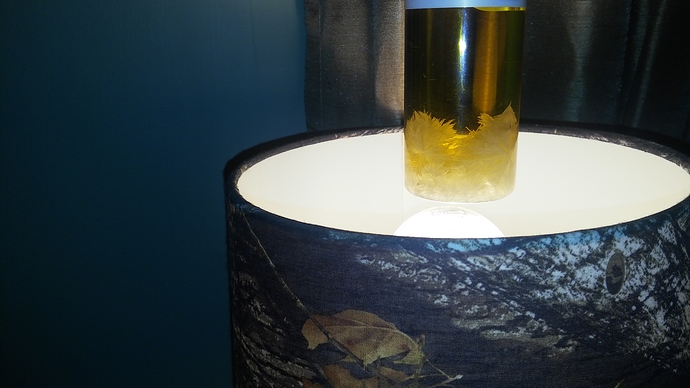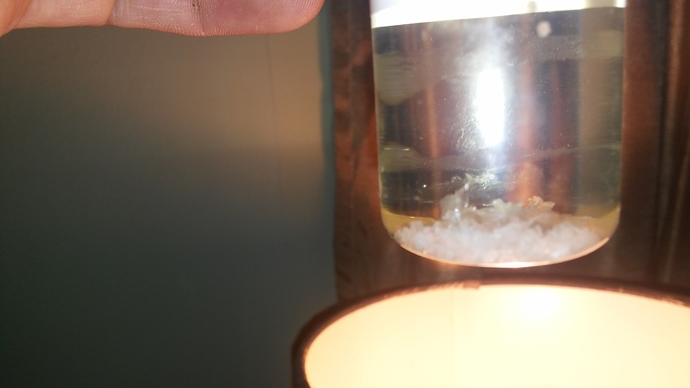 You just reinvented the snow globe?
Seriously, I have no idea what it is.
the flavors are only about a month and a half old MAX i have flavors a year old and haven't had that happen
Sometimes the flavorants fall out of solution and solidify, it usually happens when the mixture gets a bit too cold or they have sat for a long while. You can probably just hold it in your hand until it is a bit warm, shake and use. If the hand thing doesnt work a warm cup of water should.
that makes perfect sense. we have a single story 1100sq ft house and we only heat with a wood burner and my work area is in the back of the house and we keep the door shut so it does tend to get cool in there.
Ive had it happen quite a few times mostly with menthol and koolada but Bavarian Cream (TPA) as well.
thank you im just glad its not an infection and dont have to throw it out
I still think it would be pretty in a snow globe.
But glad someone could come along and actually help. I keep my flavors in a cold room too.
Plus if it tastes horrible, it belongs in a snow globe
exactly what @Ken_O_Where said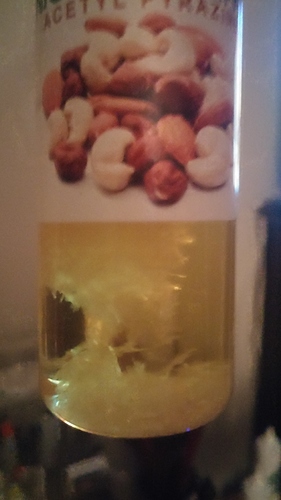 dont use until it is completely liquid just let sit and shake it all good