I've been meaning to push out this short review for a while. It's been sitting on my desk, waiting for me to finish it. I've been so busy with work and with doing stuff for ELR that I didn't have time to put the finishing touches. Enough is enough though, so I am publishing what I got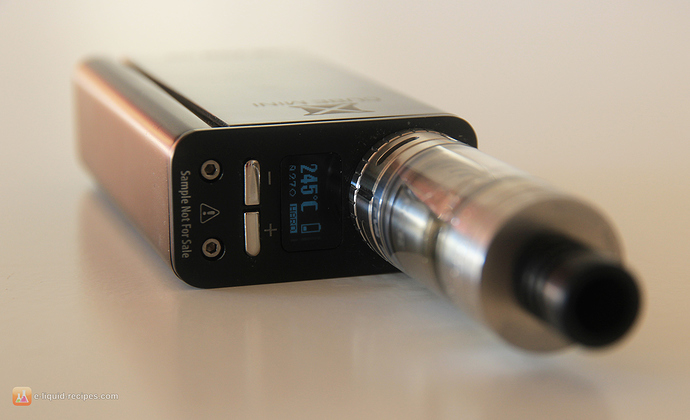 Anyway. SMOK recently released the XCube Mini 75W upon the world. I've used, and still use, the old XCube 2, and have had a few problems with that; and I know a lot of people have had much worse problems than I. Others still have experienced no problems at all. This XCube Mini 75W doesn't seem to have the problems of the older XCube 2 or Koopor Plus (that I believe share the same firmware and hardware to some extent), so I am hoping they have fixed the issues with this one.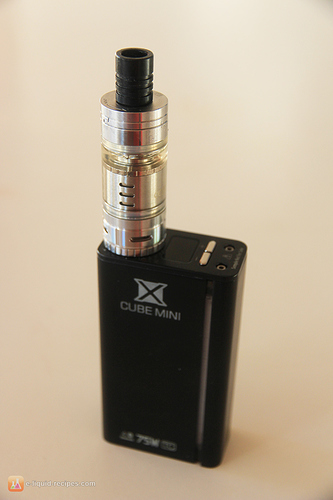 Back shot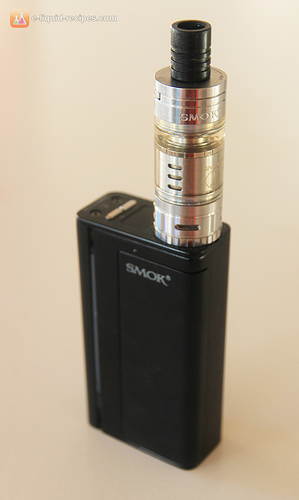 It's a single battery battery version of the XCube 2 - it looks exactly the same, just scaled down a bit.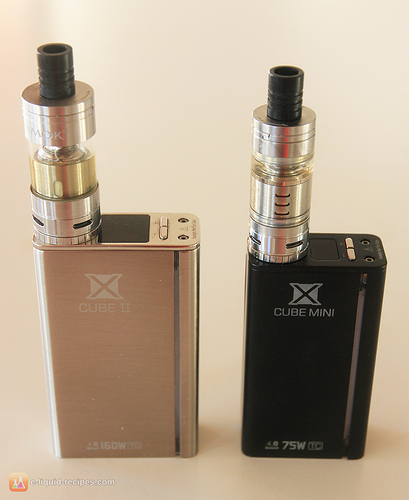 I got them to strike a different pose: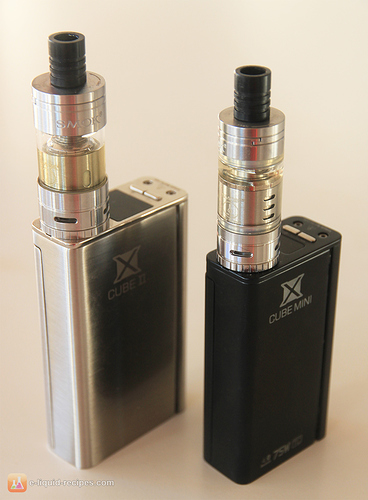 Even the screen looks like the XCube 2 screen, only smaller. That looks a bit funny.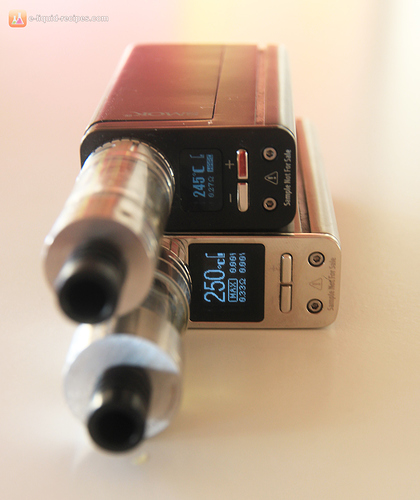 Another shot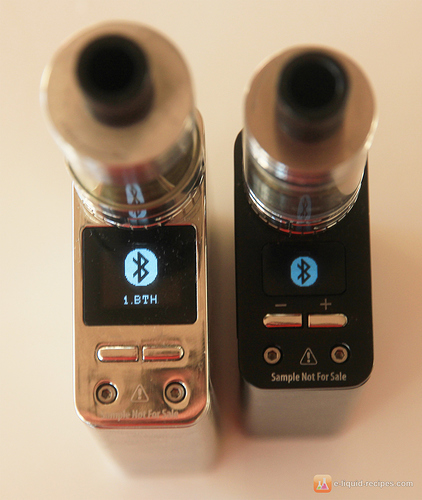 I didn't need to activate temperature control on the mod. Ni, Ti and SS were all available right off the bat.
The menu system is almost identical to the XCube 2, but it has a different firmware version number system. The version I tested was 1.0.2 and 1.0.5.
Temperature control
I was using the TFV4 with the TF-STC2 SS dual coil head. I set the temperature to 245-240oC and put the mod in HARD. It worked beautifully, but I noticed that temperature would only show about 115-185oC when I vaped on it. Vapor was thick, nice and warm though…
There is a slight ramp-up time, as there is with most other TC-mods. Lately I've been using DNA200-mods a lot, and I guess I've been spoilt with close to zero ramp-up time, so that's why I noticed it.
Battery life
While not using it exclusively, I did manage to get 132 puffs on one charge. I was using the TFV4 with TF-STC2 dual SS coil head at 240oC on HARD. It felt like the battery didn't last that long, but in retrospect, I guess 132 puffs on one battery isn't that bad, but if you usually do 700-1000 puffs per day, you're gonna need some extra batteries handy…
Changing the battery reset my temperature to 200oF (from 240oC). Kinda weird.
Firmware upgrades
Not long after I got it, SMOK released a firmware upgrade, I downloaded it, but couldn't install it, as it kept saying "Unknown USB device" or something to that effect. Rebooting my machine made it work. Then came another upgrade, and the links on SMOK's homepage didn't load for me. I couldn't download it. 4-5 days after, I finally managed to download the latest, 1.059, and it seemed to install using the beta firmware updater. When I turned the device on afterwards, it still said 1.03 though. So I tried with the old firmware updater, and after many tries, I finally got it to install and now it shows 1.05 (it hides the 9).
With the new firmware, it still doesn't remember your settings. If you switch battery, you need to go to the menu, switch to temp mode, select the correct wire and choose single/dual coil, then set your temperature again. It's annoying, but you only need to do it every 132 puffs or so

If you're having problems downloading the updates or the firmware tool, my advice is just to keep trying. They seem to be having issues with their content delivery network - at few times I got DNS-errors from my browser, trying to download their software. I kept trying and eventually succeeded.
Pros
Temperature mode works
Feels solid and sturdy
Good weight
75W power (max 30A)
Supports Ni/Ti/SS out of the box
Supports SmartBEC bluetooth app
Just works
Cons
Battery life could be better
Button rattle from the +/- buttons
XCube logo looks cheap and has a slightly weird position
Bigger than other one battery TC mods (eVic VTC Mini for example)
After battery change you have to set everything up again
Although the XCube Mini is quite a bit bigger, and despite the cons, it feels like a contender to the eVic VTC Mini, which is my favorite one-battery TC-mod.
For information about using it with the SmartBEC app, refer to my previous review of the XCube 2.
TF-STC2 Dual Stainless Steel Coil
I'm not sure why they named it STC2 - the C seem to indicate a clapton, and indeed there is an image on the front of the package that says "Clapton coil prebuilt", which is quite strange, as it doesn't seem to be clapton coils, but just a regular dual coil SS build.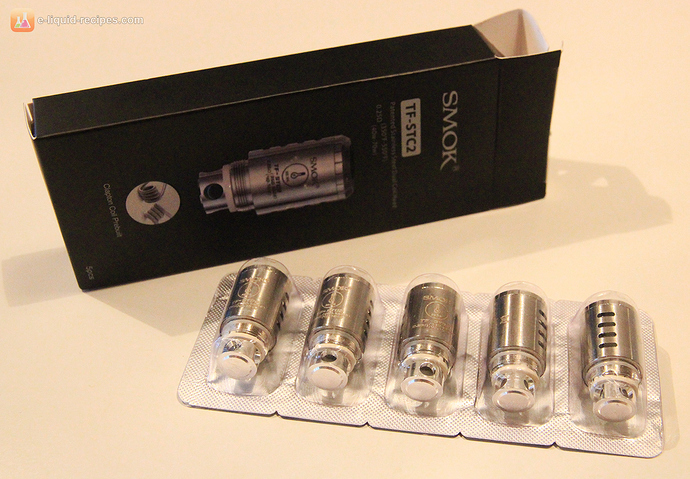 It looks like most of the other coil heads for the TFV4 - massive! It looks a little bit like the TF-Q4 quad coil head, only bigger. In fact it looks exactly like the TF-CLP2 dual coil clapton coil head.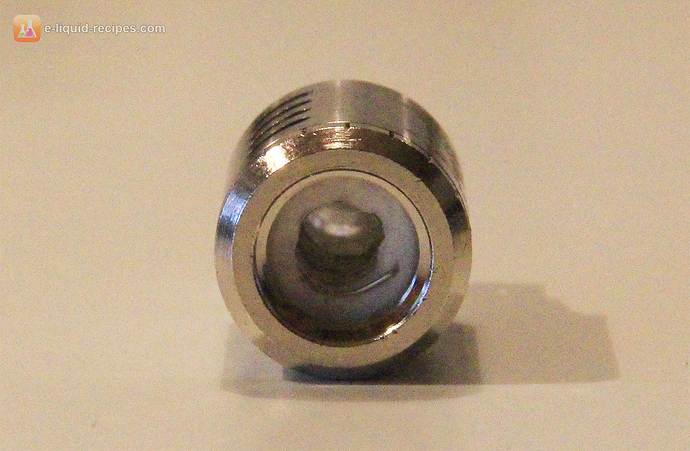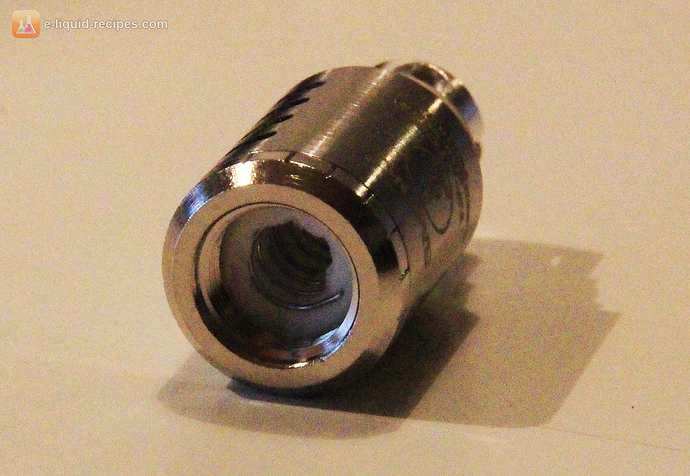 Just like all the other heads, this head wicks like a champ.
I produces excellent flavor and worked beautifully in TC-mode with the XCube Mini. I ran them at 240-245oC in HARD, and the vape was flavorful, voluminous and satisfactory!
So if you want some TC-capable SS coils for your TFV4 or TFV4 Mini on hand for when you can't or don't want to build, these will work great!
The XCube Mini 75W and the TF-STC2 coils were sent to me by SMOK for the purpose of this review.