When hearing Orbit, what is the first image that can pop up in your mind? But here, Yocan conceptualizes orbit as "ingeniousness meets madness". That is the Yocan Orbit, which is the new type of concentrate vaporizer launched by Yocan recently. Besides, as the Chinese Lunar New Year is approaching, we want to send our best greetings and gift to you – every Yocan fan. To celebrate it, we bring you our latest portable vaporizer, the Yocan Orbit.
GIVEAWAY Entrance: Yocan Orbit Preview & Chinese New Year Giveaway 2022 - Yocan Official
Valid date: 24th Jan – 8th Feb 2022 (Pacific Time (US & Canada))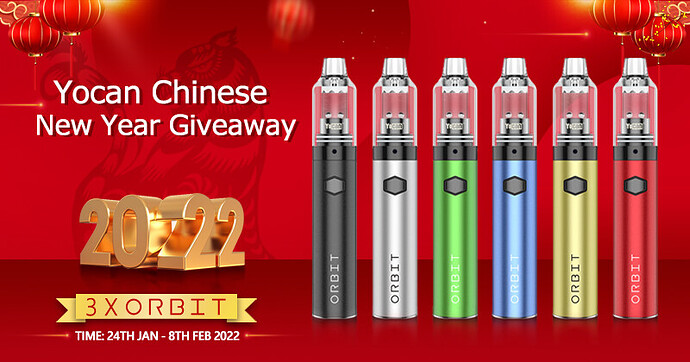 Good Luck.
Yocan Tech