Hi Guys!
All staffs of Yocan Company wish you all the best in the New Year!
In the past year, we have strived to push through the old and bring forth the new!
Finally, we officially brought the brand new portable vaporizer Yocan Orbit to everyone at the beginning of the New Year!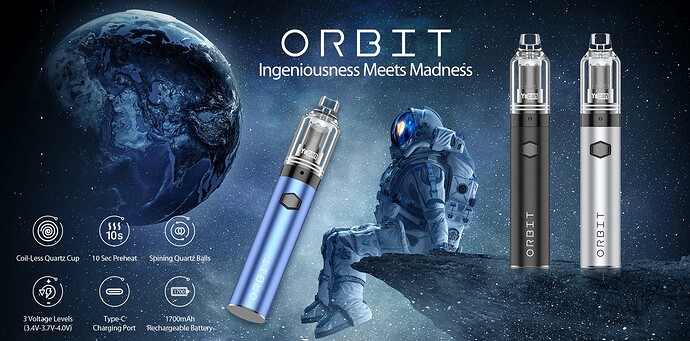 SPECIFICATIONS​
Dimension: 131mm * 22mm
Material: Stainless Steel + Quartz
Battery Capacity: 1700mAh
Voltage Level: 3.4V(White), 3.7V(Blue), 4.0V(Green)
Resistance: 0.4ohm (Quartz Balls Coil)
Charging Port: Type-C
Charging Time: 2.5h
Yocan ORBIT not only has a coil-less quartz cup at the helm but also features a Top Vertex Airflow System and two Quartz Balls to depict the ultimate aesthetics of vapor while transmitting even heating. Coupled with a 1700mAh battery which can offer 3 voltage levels, and a Type-C port, the Yocan Orbit is ready to show its madness.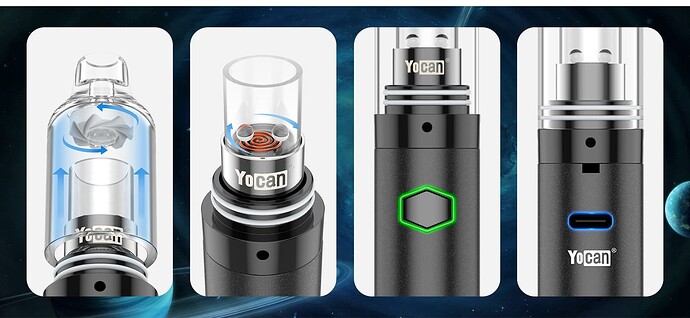 Abandoned the complexity and inconvenience of the traditional dab rig, just simply inhale and the two quartz balls will rotate at a very high speed to achieve even heating distribution and sufficient vaporization.
The following GIF can more clearly show how it works!
Featuring 3 adjustable voltage levels from 3.4V to 3.7V to 4.0V, the Orbit can always let you dive into an immersively flavored vapor world.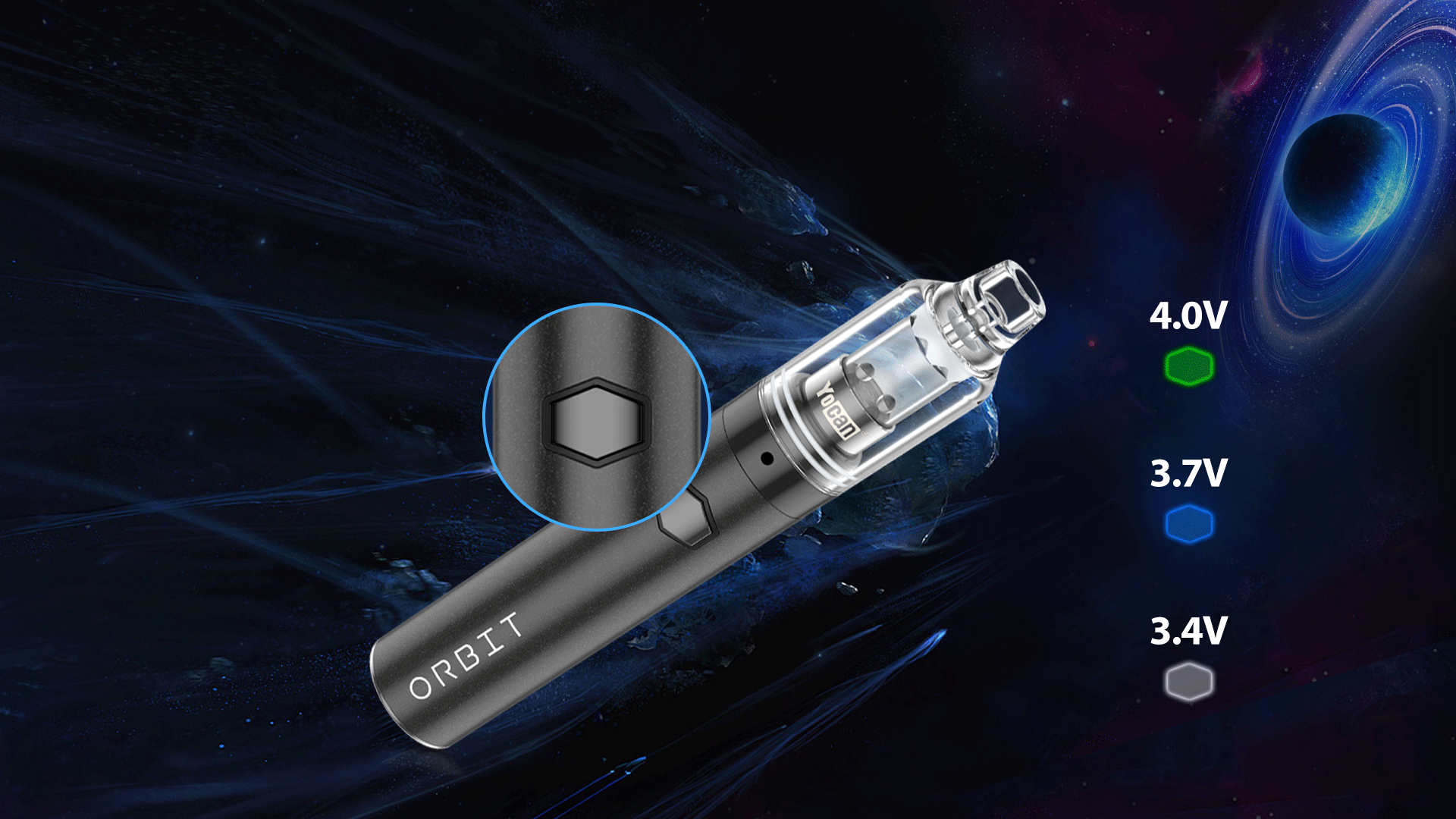 For a better vaping experience, the 10-sec preheat function can provide better preparation for the delicious journey! Just rapidly click the power button twice to turn on / off the preheat mode.
To learn more information about Yocan Orbit, please visit www.yocan.com