Spring is in the air! In this season when all things recover, Yocan would like to send you a spring gift, Yocan Stix 2.0 Vaporizer! And We are wishing you a bright, warm, and beautiful Spring.
Check out this page to get involved: Yocan Stix2.0 Vaporizer Giveaway 2022 - Yocan Official
Valid date: 11st-27th March 2022 Pacific Time (US & Canada)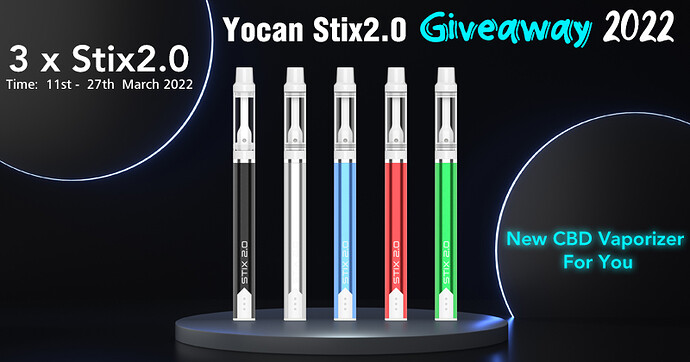 Finally, to avoid you missing out on winning notifications, please be sure to check your email after the event is over!
Good luck.
Yocan