It is FB but you can watch it without an account.
Wow I can't wait to see what he comes up with!
Ha! I know Aaron from back when I lived in the Mill. It's great he is doing this, thank Jose

I can't watch it without an account, not to worry, I could never follow any of FB posts.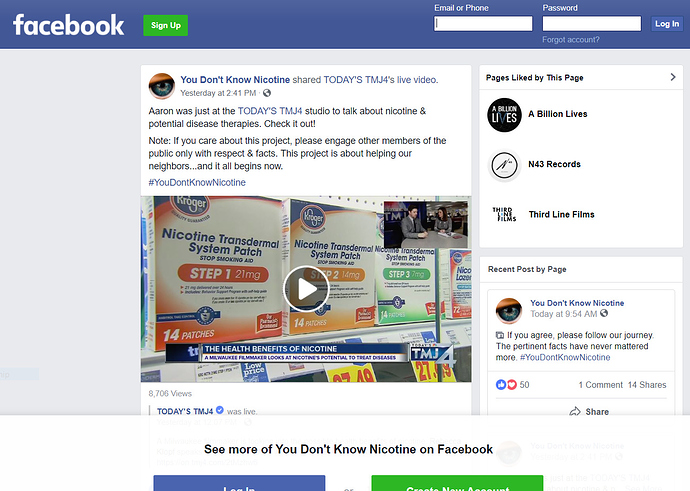 All I get is a tease and a directive to sign up.
I'm not faulting you, FB makes it's money on steering it's members to appropriate ads, and I'm not willing to allow this.
I did find:
Weird, I have no FB account and had no problem watching it, glad there are alternatives though

Great share. Very interesting on many fronts.
I went back and found that I could view the video but could not read the text version. I read 10x faster than listening to talking heads.
Shout out to @DarthVapor for the text info. . Thanks to you both.
BTW, you can back this documentary, he was asking people for a dollar, more's always welcome.
The more backers there are the wider this thing is gonna go.