Well…here's a new wrinkle:
While going through things tonight, I stumbled across a few new entries (well, under THIS segment anyways

/facepalm) for the SAME flavor.
Seems like Cap kindly decided to note which flavors can be used as enhancers on their new EU website (Well done folks!! no sarcasm intended seriously) which should make a new mixer's life a touch easier…
Unfortunately, most readers don't even bother to read the label it seems, as it clearly states on the USA site pic for "plain old" Sweet Candy (Cap) that it's a flavor enhancer.

Anyways, just another "fun" day in the life of a flavor curator…check it out:

When I went to search Cap (USA), I found the following listing (please read the fine print on the middle bottle!):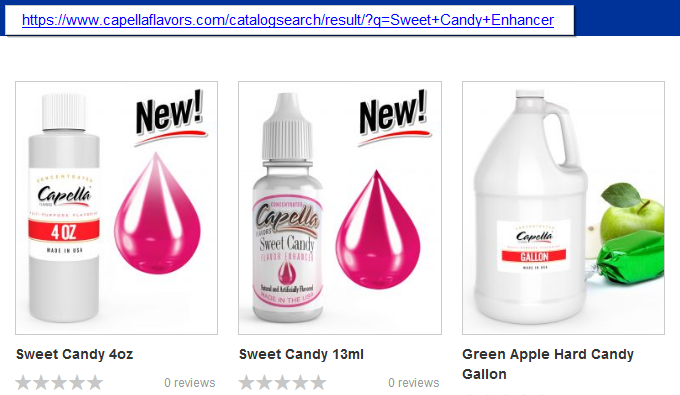 Searching Sweet Candy Style (no idea where that came from…probably another 'creative vendor'

) on the same USA site yields: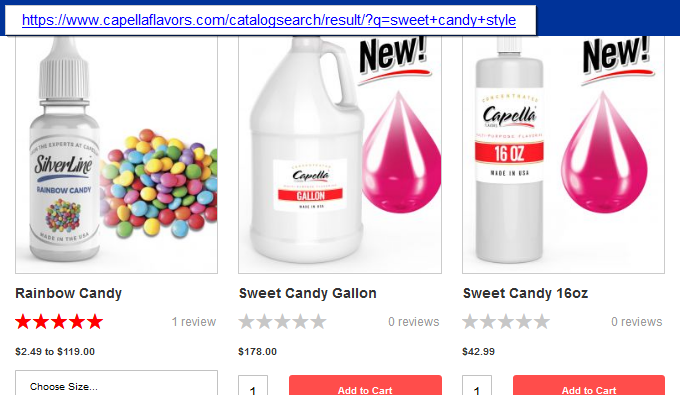 Clicking on the "EU site" looking for Sweet Candy gives the following…
Is it any wonder that I'm losing hair…??
-.o
o.-