Is one better than the other? I find better prices at bullcity but of course that makes me skeptical…lol
Absolutely NOTHING to be skeptical about with Bull City.
They have a long history of delivering quality product.
ECX (now Flavor Jungle) has always been a very good company to deal with too.
They are both great businesses and have served the Vape Community well …Highly respected vendors The Choice is yours … Either way you won't regret the decision
I concur with the fine gentlemen who posted before me, well don't know about fine, maybe sophisticated? Fine is in the eye of the beholder.
Both great companies to deal with, have ordered from both numerous times and will continue to do so.
That guy is alright in my opinion …Sexy would be a better word than Fine , but Fine will work lol
You obviously haven't seen my gutter lately.
Either one of those adjectives is questionable.

But I appreciate the intent!

lol
Yes.
Both.
And what they said.
Lol thanks guys! Much appreciated!
I personally choose bull city but mostly because they are close to home,fast and reliable,with great prices.I think if I was closer to flavor jungle I would probably shop with them too.
Yep, that is what I was gonna say. Which ever one is closer but then FJ has some concentrates that only they sell and vice versa.
You know this ELR thing is freaking amazing and the forums are the same. ALL YOU GUYS are just helpful as anyone can ask for and timely as all hell. I get responses on the forum immediately. I've been meaning to donate to elr here and just haven't yet but I am today! Just awesome people and awesome site. Whomever created this kudos to you!!!
True, Thanks @daath (creator of ELR)
Both are good. Buying from Flavor Jungle through the ELR-links supports ELR - That isn't the case with Bull City.
Oh ok now that's good info to know cause I was not aware of that. Thanks
Both vendors are good, but I wish both would supply more MSDS information* on their offerings. I look for:
Price
Availability/selection
Ship costs/time
Free samples offered
And who carries what.
*Some other companies do a better job regarding MSDS info but do not have the selections.
I generally don't chime into threads that don't involve us, but just cause this could be helpful for you I thought I'd post! We've organized a folder for every SDS for every flavor we have carried cause man oh man does it make life easier for us as well as our customers!
We have a link at the footer of our website, but I'll also provide it here for you:
I corrected your link - the link you used was for your own dropbox

WOW. Thanks @Nicotine_River, and @daath.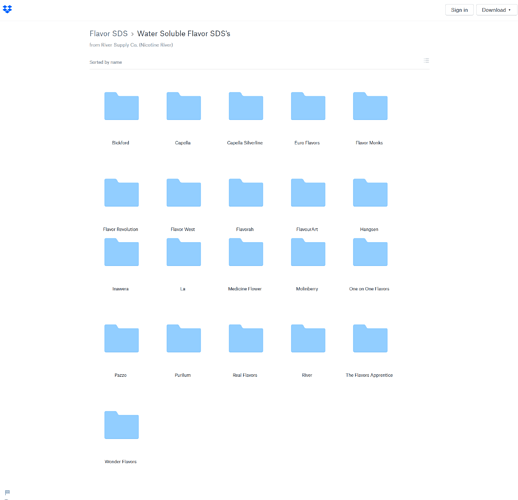 Shout out to my bud, my pal @wllmc… Just ordered my honey peach


Been a long time and I want to see if the taste is still the same or if it has changed

SHUSH!!!