Hey everyone, I aquired a couple of coffee vapes and I just won't vape em, so I was hoping one of Y'all would want them. They are both 0 nic.
Pay for shipping and they are all yours.
DM me if you want
OOPS!!! I FORGOT TO POST PICS. SORRY. LOOK DOWN.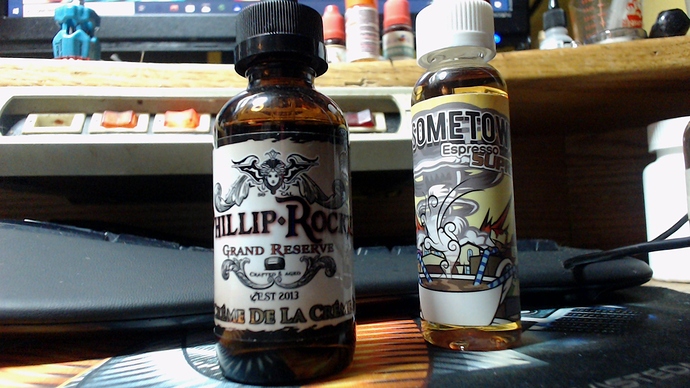 When I first started vaping I tried that Phillip Rock "creme de la creme" and I thought it was the best I ever had, which isn't saying much. Apparently they "age" (steep) it in oak barrels from I think bourban.
The Awesometown espresso supreme is way better.