Interesting, just checked mine on both phone and tablet and it is still full size…
Lmao…I was just trippen on that . I unintslled and downloaded again and mine has stayed big so fsr
Damn it the white border is baxk so i imagine the shrinking has started again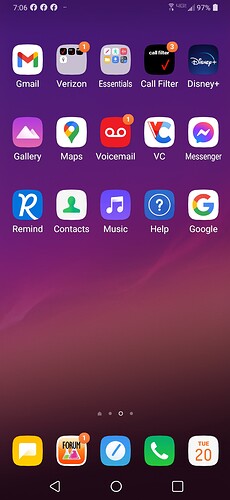 where do you download it from? It's not on Google play store anymore. I've seen the Icon changing but everything is working the same as far as I can tell.
ELR is not an app for Android. It's a bookmark that runs in Chrome. I think that is where the problem orignate's. There was an update a few weeks back to Chrome on Android and that's when the icon started shrinking for me.
That explains the Icon changing and I suspected it was not due to ELR. However, I obtained the Android app that is merely a link from the Google Play Store.
Mine changed three times that I noticed. First it went from full round to square'ish where it still had rounded corners but some flats top, bottom, and sides. Then it went Octagonal. It was like a square with each corner cut off straight but just a small cut. Then the one I pictured above, round with small icon inside. It's very strange, especially because I have to initiate any updates and I haven't been asked to recently at all.
That's what I have as a shortcut on my laptop home page. But I came here to mention that lately when I use that shortcut the forum takes forever to load. Tonight it wouldn't load at all. I had to type in the name in my address bar. I never downloaded the app from anywhere. Now, in my address bar I have an icon giving me the option to install E-Liquid Recipes. Is that what all of you did and is that what I should do?
Link to screen shot posted earlier in this thread
Take a look at the screen shot I posted earlier. I literally got it from the Google Play store where I get all my Android apps from. See the info at the bottom? That shows the version and has a link to the play store only they removed it a long time ago.
Exactly why I Uninstalled it the first time @muth!! At least we're all seeing the same thing!
If they removed it, what does that mean? Is it a moot app now? I assume you're downloading for an android phone, correct? I'm using chromebook and the install icon in my address bar shows a square icon without the clear, round background that appears in my shortcuts. Although, chromebook now uses android apps so I'm not sure whether to follow the install icon in my address bar or what?
Do any of the admin know anything more about this? @TorturedZen @fidalgo_vapes @Ken_O_Where ???
From what I understand it's not an official ELR app. I see it in my Chromebook address bar all the time but I just ignore it. Have no idea where or how it originated. Sorry, that prolly doesn't help much.
I thought it was a app shortcut via Discord as it is for the forum. I use it on my Android devices and don't have any issues, it opens like an app.
This Icon is a shortcut to elr and i believe your right regarding discord…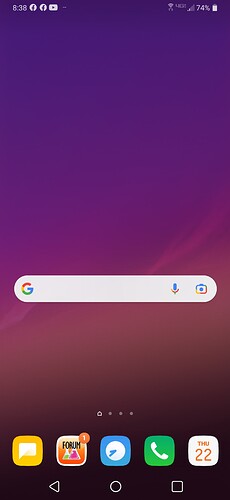 I am not sure why or what is happening with Icon .
Now my emojis are not loading, many are missing. @TorturedZen I just tried to reply to you and I couldn't. The calculator side loads fine from my address bar but the forum is having issues for sure. Can Lars be contacted? @daath Have you any solutions/advice? Thank you
I wish I could help. You can contact Lars either by flagging him here in the forums (@daath) or there's a "Provide Feedback" on your User/Favorites page (recipe side).
No guarantee you'll get a timely response though.
Sorry muth, no idea what it is all about.