Got ya. Just messaged you, hun.
When I clicked on The 18 link, I read your comment about subbing Custard (Inawera) for Flavorah and how you liked it better with Inawera. Do you have that recipe with that sub? If not, what % did you use?
I have a large bottle of TFA Western, I have tried but do not like. If someone would like it let me know (free). I'll even ship it free, would hate to just dump it.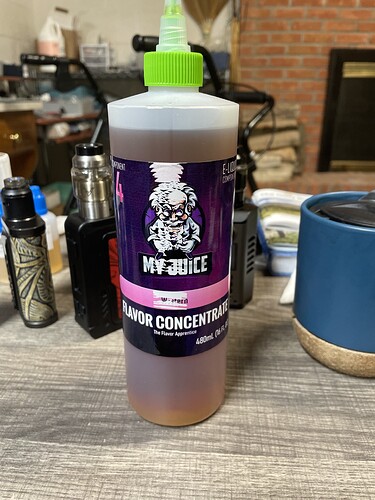 I'll take it. Take a look at my flavor stash
We could do some trading
@Pastorfuzz I will a little later, I have to take care of my mother for a little while. Thank you for reaching out!

No hurry. It's for a friend of mine that mixes many tobacco flavors
Let me know where to send it and I'll get it in the mail today or tomorrow. I am trying to mix a good rainbow sherbet for my daughter but my attempts so far leave a LOT of room for improvement, if you have anything that would help that endeavor that would be cool. I am using Molinberry Rainbow Sherbet and it just doesn't quite hit the mark, any suggestions?
I've never made a Rainbow Sherbert from scratch but I have some Liquid Barn Rainbow Sherbert concentrate.
I don't know how much but I'll look when I get home from work tonight and let you know.
I'll DM you about It
@TimWV, @Pastorfuzz I've never been able to make one from scratch, and LB's would be good for a base.
Rainbow Sherbet (LB) 7.5% (3-21-21) – Having not tried many Sherbets, it's always a nice change to do so. This one although having some Sherbet characteristics, never really drove it all the way home. It presented as mainly an artificial-ish Raspberry, with some other non-descript fruits, with a fairly identifiable sherbet base. Sweetness was below mid-level which was interesting for a desert, and at this testing weight, nothing screamed out as off-putting. At times, the "fruit" notes almost reminded me of RFSC's Yumberry which is delicious, yet unidentifiable. This one wasn't as high on the delicious-ness scale, but shared the mostly unidentifiable quality. Would be fairly good as another baser/mixer, but that would be the limit. Not terrible, not great, just in the middle, and felt good at 5.5/10.
I DO strongly feel that any good attempt(s) will require a healthy does of …
Thank you @SessionDrummer , I have placed the Fizzy Sherbet in my cart with BCF just waiting to see if they have a sale any time soon (like that has any bearing on my order habits lol!) Again, thank you for the suggestions, much appreciated!
Called my daughter about it @SessionDrummer .
She said she put a little Sour Lemon, and INW Cherries in with it and it was much better. She couldn't remember how much but it was very little.
I don't know. Never tried it.
That's an interesting approach. It actually sounds like a pretty GOOD approach.
I tried a little sour blue raspberry and that wasn't the answer at all lol
I don't know. She has strange buds like me.
She used to love Pabst Blue Ribbon so there's that!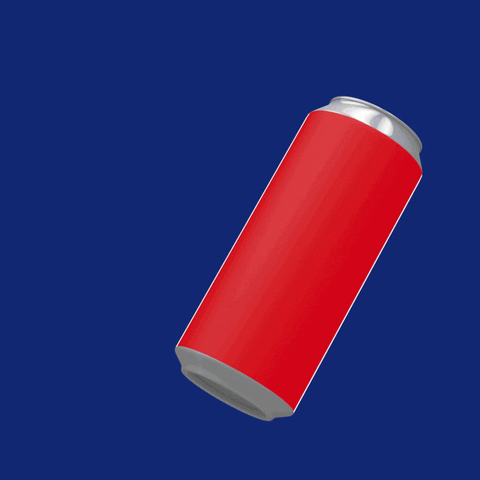 NOT the old PBR!! I remember that from back in the day. Makes me glad I quit drinking 123 years ago!
It was good out of the keg , but sucked in the cans.
And it had to be very cold