Hey guys and gals!
I was given some new flavors today from Flavorah that I'm really excited about! Not only are the flavors new, but they also [finally] have new bottles! Frosted glass bottles with an elongated drip tip, that can be removed for those who prefer using pipettes.
I must say, I already love the bottles, given my horrible track record with their plastic bottles and broken caps!! A very welcome change indeed

As far as the flavors, I was given Red Tea, Black Tea, Green Tea, Eisai Tea, Kinako Soy, and Avocado. Tea flavors have been my unicorn flavors since I first started mixing, so I have high hopes for these!! I have to say, the initial smell tests are great! Here's hoping they translate into a vape!!
I'll post my notes after I start mixing and steeping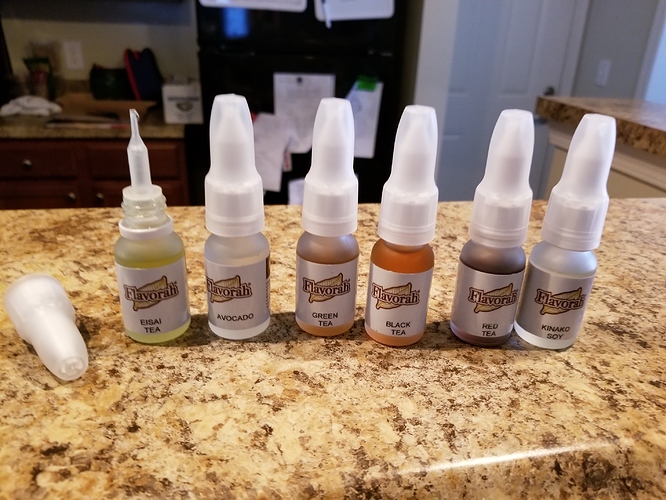 **These flavors are due to hit resellers by the end of the month