I picked up a few flavourings yesterday and realized I now own over 100 flavours! They have taken awhile to accumulate and totally worth it!
It seems that I mostly vape sft's and am still enjoying my journey.
Thanks you everyone here at elr! You all have been right here along side me!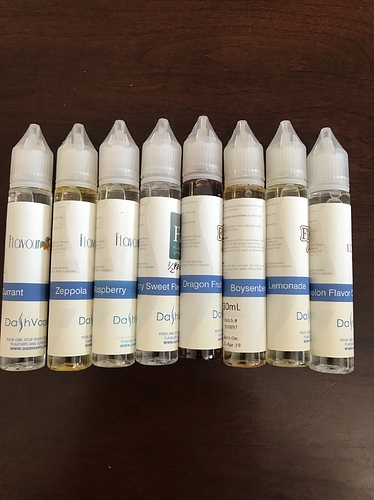 There are the flav's That put me over the top!