I would show mine but they are hanging upside down right now lol
Nice tomatoes, I didn't plant any this year… and regret it.
The babies are looking good!
A little flyer put out by one of the minor political parties here in Oz. "Food for thought" (excuse the pun) and feel free to share or print off if you wish.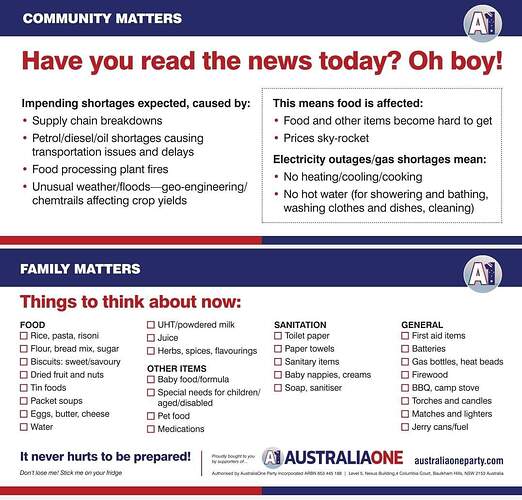 @Dardy I found that to be equally shocking, revealing, and disturbing all at the same time.
Well, hehe, maybe EXPECTED too, but …
Sadly, I have NOT seen ANY flyers, or even a mention (except ONE news network), that this may (will) be coming our way.
I guess I have to give credit, where credit it due.
Paging @Joel …