GRIFFIN RTA 25 TOP AIRFLOW
[URL=http://s1178.photobucket.com/user/petrast/media/packshot_zpshn9handh.png.html]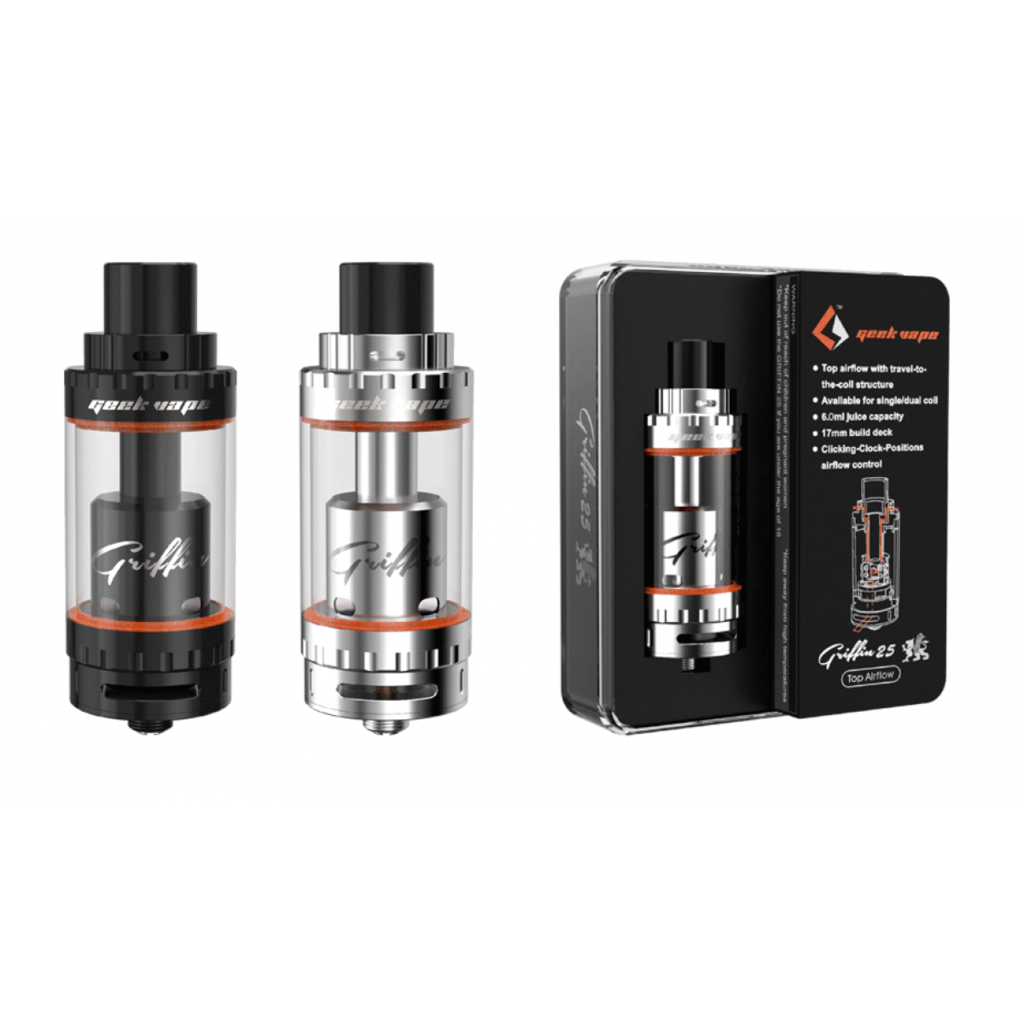 [/URL]
[URL=http://s1178.photobucket.com/user/petrast/media/05_zps16nho109.jpg.html]
[/URL]
[URL=http://s1178.photobucket.com/user/petrast/media/03_zpsfwxtsvkh.jpg.html]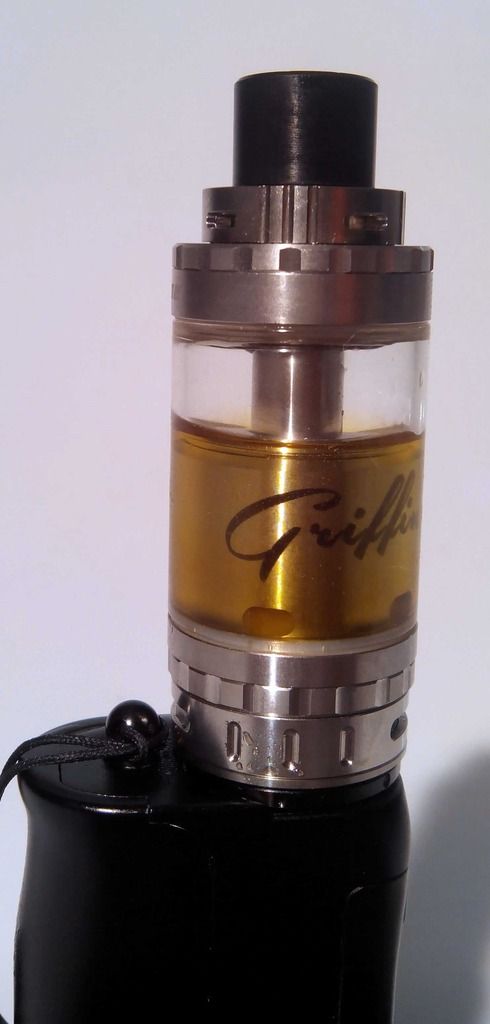 [/URL]
[URL=http://s1178.photobucket.com/user/petrast/media/01_zpsucojizz9.jpg.html]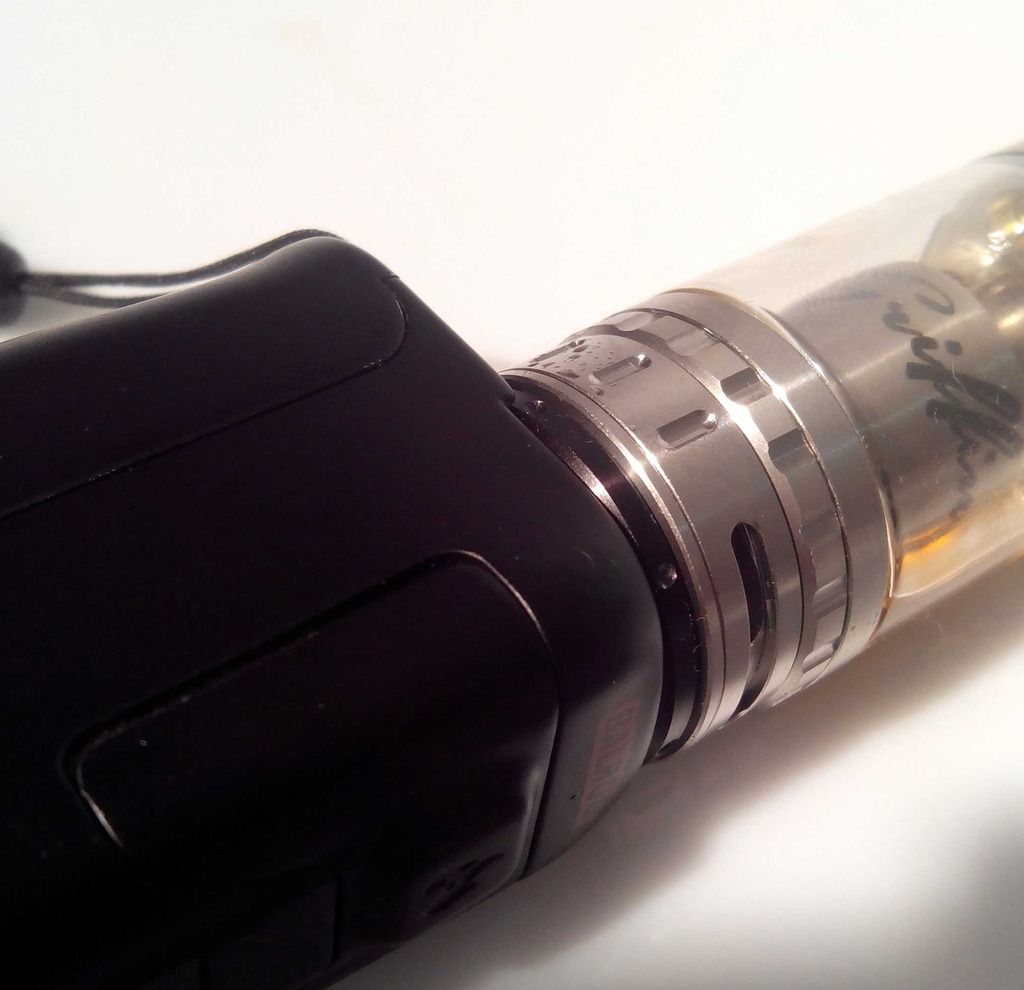 [/URL]
It's a week now that efun.top sent me the monster griffin, AKA Griffin 25 Top airflow.
5.44cm height + 1cm the mouthpiece and 25mm diameter. With a 6ml capacity (tested by me 5ml with wet cotton) and a gigantic deck of 17mm diameter, velocity style. Silica glass clear tank, delrin mouthpiece, ss316 screws and gold plated adjustable pin.
The point with the 25 top airflow version is the double air intakes, from the botton and the top, that help air travel to the coil from both sides.
First of all, I enjoyed the package with includes many things, such as a spare frosty tank, a cute triple screwdriver (2 hexagons and an allen) 2 single coil adaptors, mouthpiece adaptor and many screws and orings. Even a 510 mouthpiece adaptor.
Assembling the tank everything is put orderly in place, including the air and liquid adjustments. The rings adgusting the air rotate easily. No slip, no need to unscrew the atty from the mod. Rotating the tank opens or closes the liquid holes. Easily done too.
Wiring the G25 is also easy, due to its big velocity deck. I don't use Clapton, but G25 screams that it's a Clapton atty.
I tested the G25 with both SS316L UD and Kanthal 0.4 dual coils.
Using my balrog 70 mod, I soon discovered that G25 can work perfect with SS TC mode.
I heard a lot that G25 is a "tasty" atty and was a bit disappointed when I triggered my mod with 35W. Yes, I threw very far away thick clouds of vapor with an enormous throat hit, but it was a hot non very tasty vapor comparing with my MTL high end tanks, especially the Greek ones – Eviva, Calix2, Phenomenon.
Vaping with these setups at 25W with fewer mgs was ok, but still not very satisfactory.
Than I switched at TC mode (with the SS coil) and finally there was taste. Smooth, velvet, warm but not hot vapor, still thick clouds, but more regulated vaping with a normal throat hit and very tasty. I still cannot compare G25 with a high end MTL tank, but it's now close enough to enjoy…
Sure enough, with a Clapton coil, things would be better, with thick clouds and a better taste.
LEAKAGE: I find all these enormous tanks with big air slots to be leaky. Couldn't say the Griffin 25 is completely dry, but has almost the minimum expected leakage. Especially at TC mode
Overall, G25 TAF is a quality tank, with many finishing details. Sub-ohmers and lung inhalers will certainly love it.
Till then, enjoy the photos and the video
[URL=http://s1178.photobucket.com/user/petrast/media/deck_zpsvrsrlrra.jpg.html]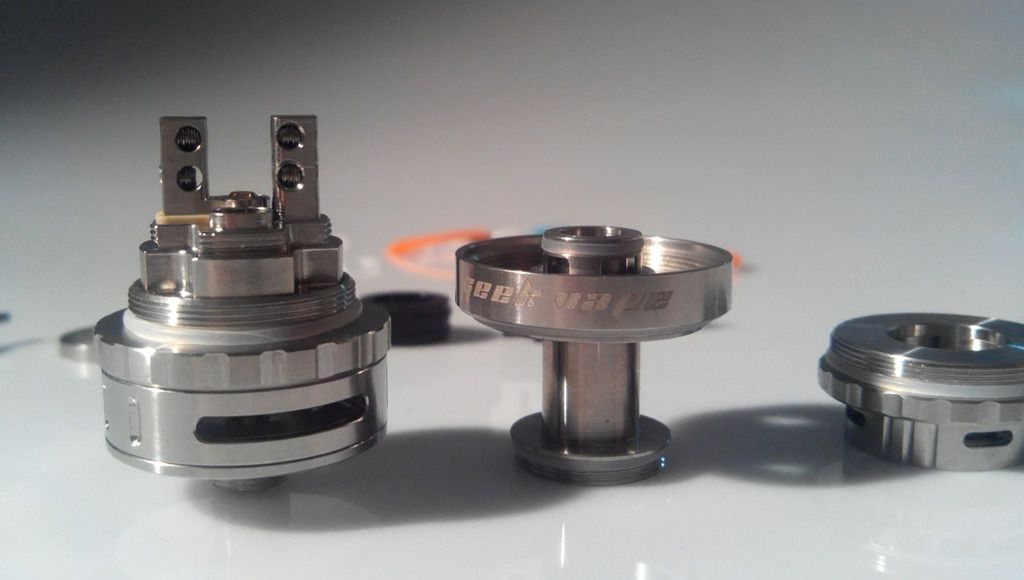 [/URL]
[URL=http://s1178.photobucket.com/user/petrast/media/packshot1_zpsejamaq6m.png.html]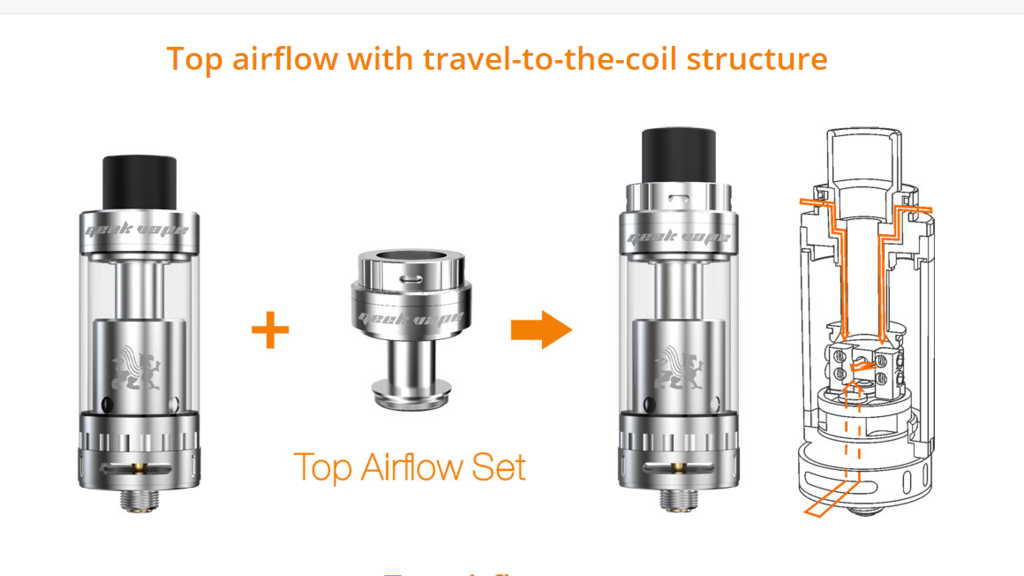 [/URL]
[URL=http://s1178.photobucket.com/user/petrast/media/Screenshot%203_zpscmnzeef1.png.html]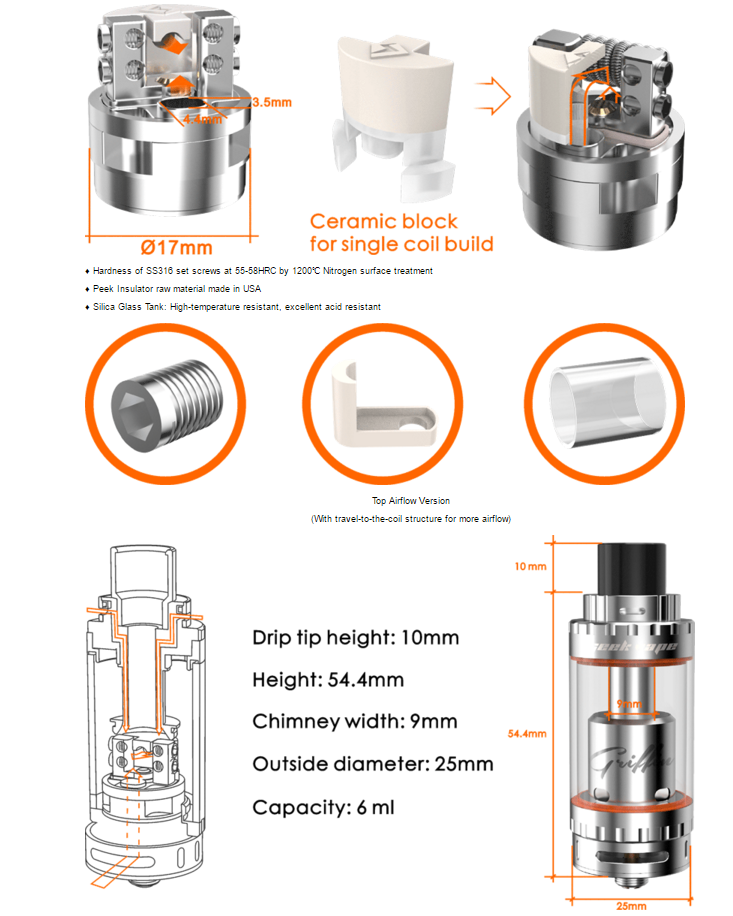 [/URL]
[URL=http://s1178.photobucket.com/user/petrast/media/liquid%20flow_zpsrnufpjsl.jpg.html]
[/URL]
[URL=http://s1178.photobucket.com/user/petrast/media/IMG_20160406_180421_zpsggtd3y7q.jpg.html]
[/URL]
[URL=http://s1178.photobucket.com/user/petrast/media/top%20airflow_zpshtwzoi3n.jpg.html]
[/URL]
[URL=http://s1178.photobucket.com/user/petrast/media/packeto_zpscphit9d3.jpg.html]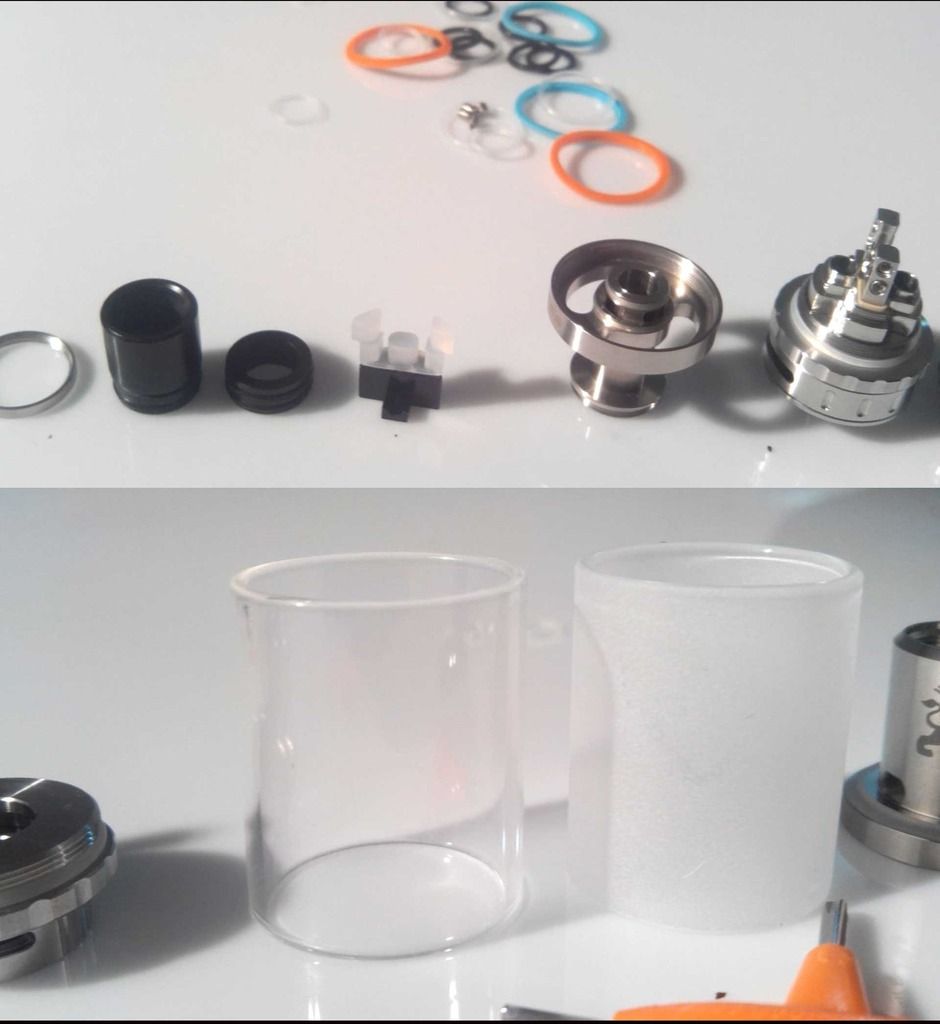 [/URL]
[URL=http://s1178.photobucket.com/user/petrast/media/coil2_zpsbwaxr0kp.jpg.html]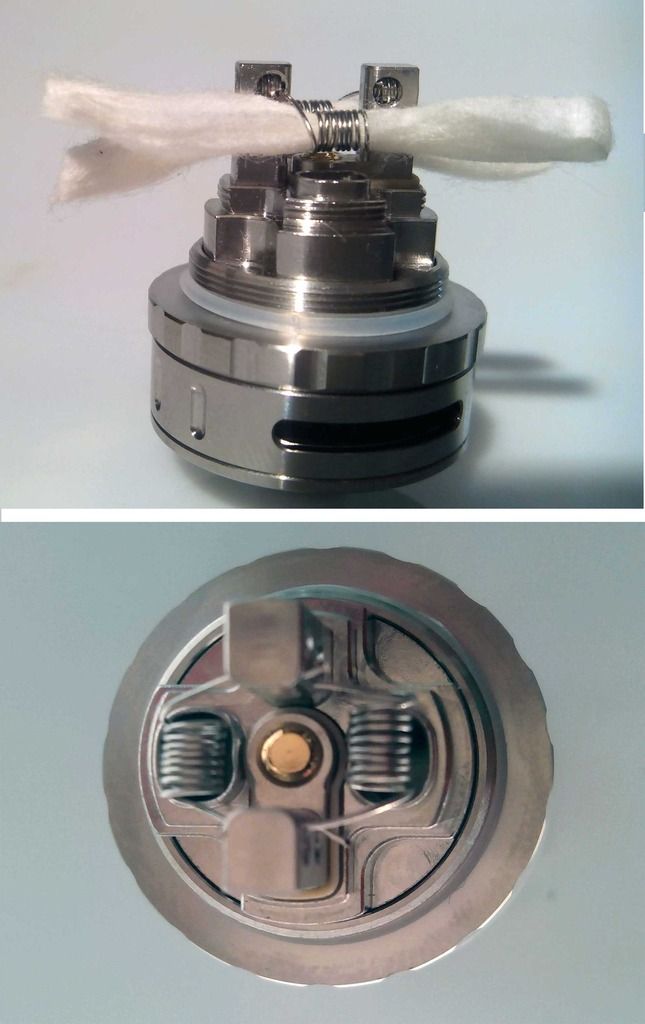 [/URL]
[URL=http://s1178.photobucket.com/user/petrast/media/coil_zpsxpcu0i3h.jpg.html]
[/URL]
[URL=http://s1178.photobucket.com/user/petrast/media/kanthal_zpsudlfrx5x.jpg.html]
[/URL]
[URL=http://s1178.photobucket.com/user/petrast/media/anapoda_zpsfsa222pb.jpg.html]
[/URL]
[URL=http://s1178.photobucket.com/user/petrast/media/coil_zpsrv3vjtt5.jpg.html]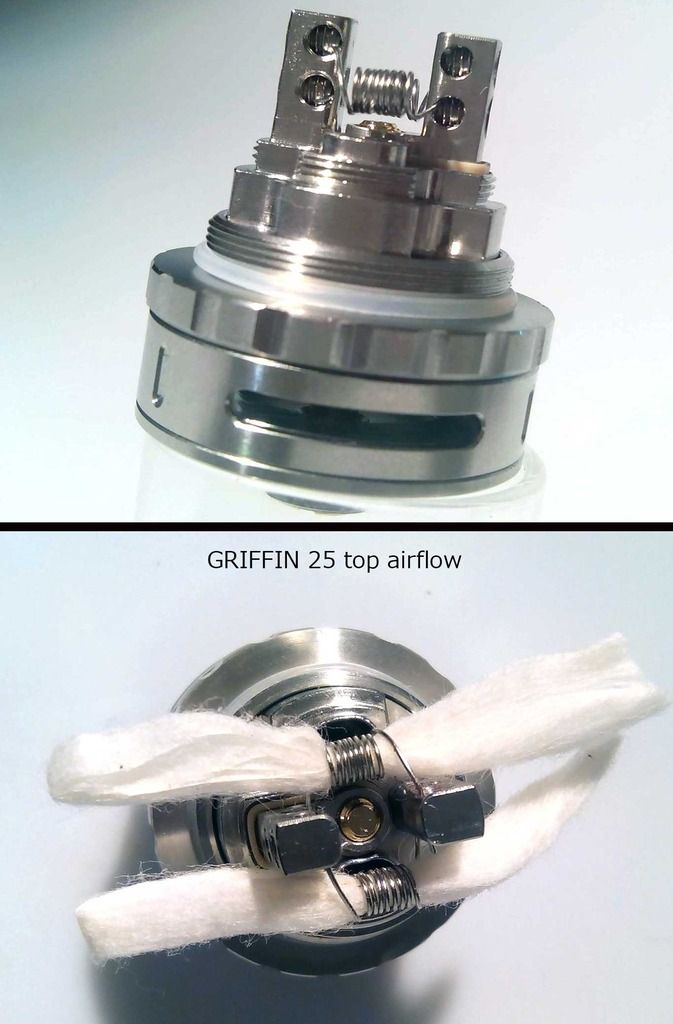 [/URL]
[URL=http://s1178.photobucket.com/user/petrast/media/top-filling_zps0cu62x9i.jpg.html]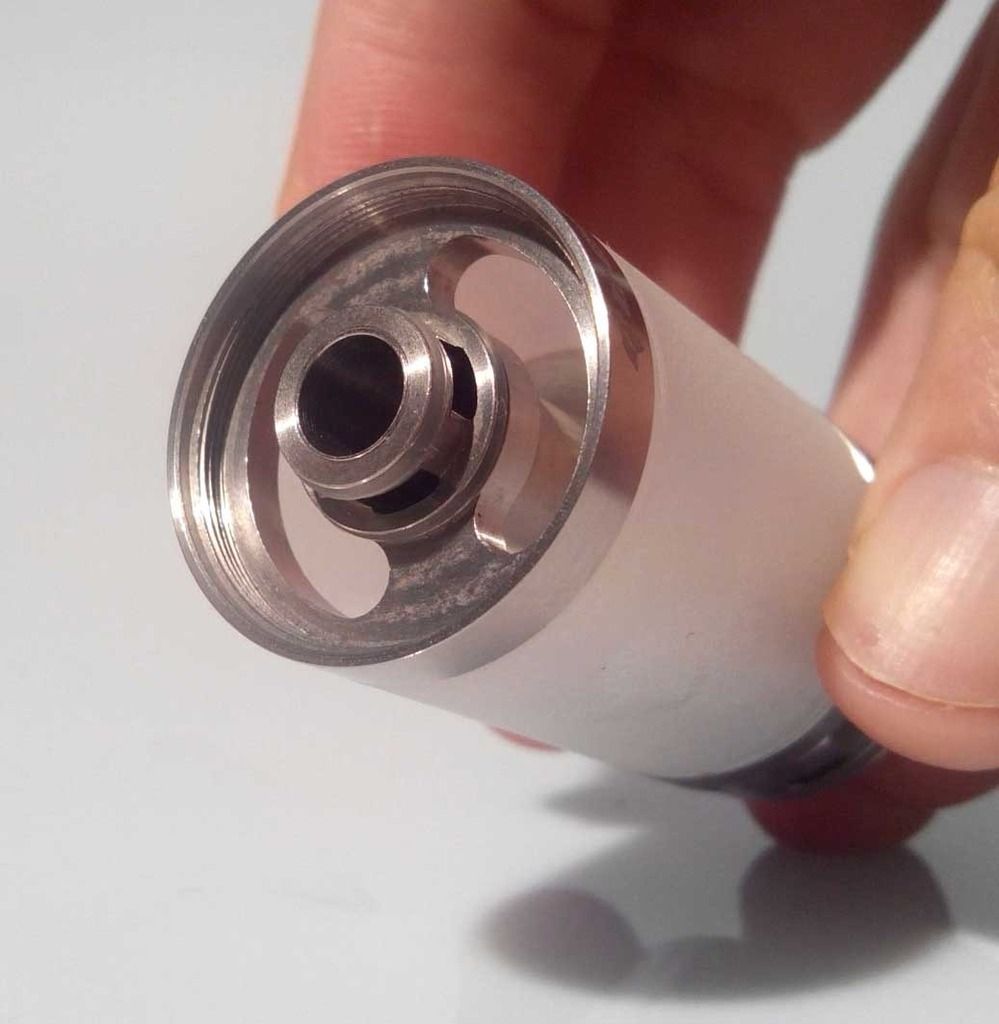 [/URL]