Awesome! I'm pretty new to RBA and I have no leaks on this.
Will do! I plan on wrapping up some tonight. Not sure what I want to wrap up just yet.
5 wrap alien spaced is what I did on the first build. Just had another go with 7 tight wraps standard Clapton. I prefer the alien build I did first though.
You think your new! I wrap single coil's 24awg SS

Exactly, I am still wrapping in pre-built wire trying to figure out what I like best. It's fun playing around with it. (giggity giggity)
I cheated with the aliens they were premade… HOWEVER I've ordered some reels of ni80 and ka to attempt to build my own as it works out so much cheaper.
Here's a build on the new Griffin 25 that I got around to this morning. Twisted 2x 26g SS 316, 3.5mm ID, 6.5 wraps. Came in at 0.20 ohms.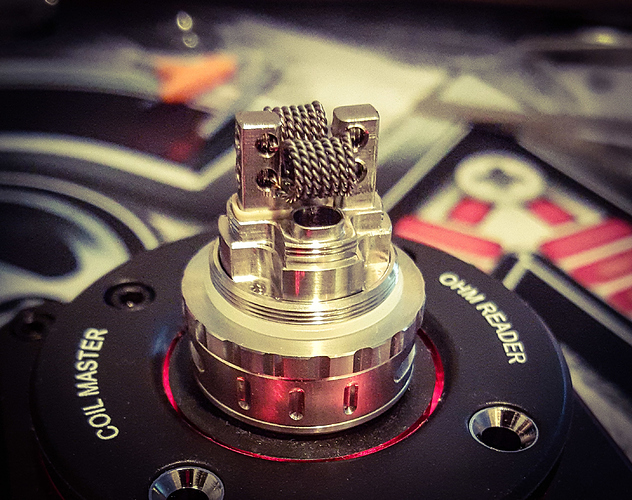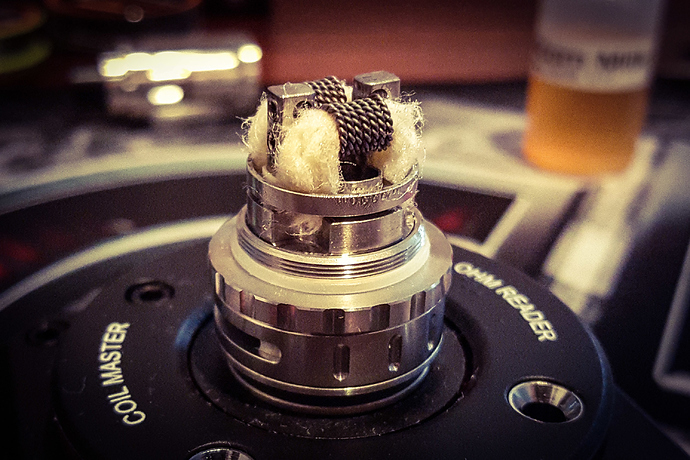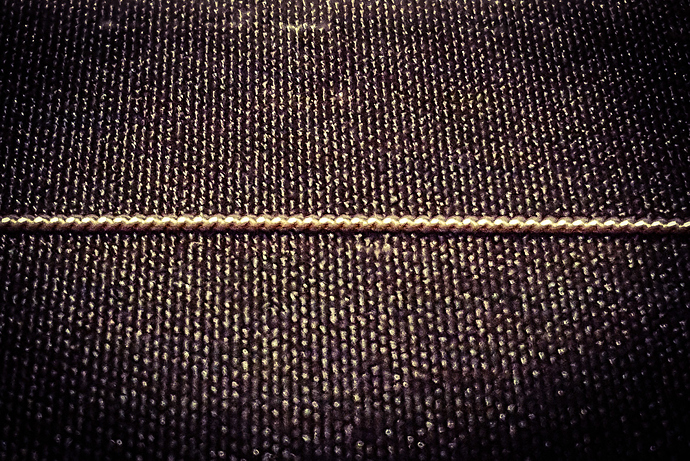 Great flavor with the top airflow and really good wicking my 80vg juice! I am running the top and bottom AFC at about half open with the juice flow fully open. This thing has tons of air flow if you want it.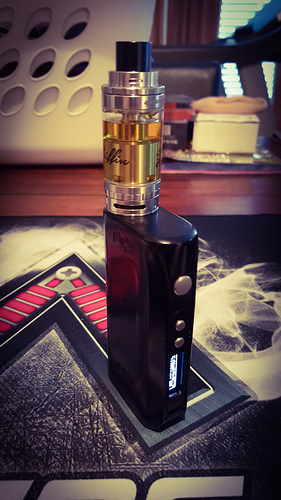 The top fill was hard to open at first because I think the threads weren't machined that good but it seems to have gotten better after a couple of refills. I'm going to keep my eye on that. Otherwise, I am really happy with this tank!
Mine was the same. Now it's "Juiced" it opens fine.
Seems that way on mine too.

Still loving this. I'm usually bored by now!
Yep, me too. I switched to my crown and ended up coming back to this one.
I figured out that keeping the bottom airflow half open and the top airflow fully open seems to give the best flavor output. To me at least. Now I need to try some different coil configurations to decide what I like best in terms of flavor.
Got my new Griffin 25 top air flow just now.
I was checking it out and from what I've seen on you tube the top air flow doesn't stop it just keeps turning, on mine it stops at fully open or fully closed. How doe's everyone else work?
Can anyone please tell me if it is any good for mtl please?
If your asking about MTL on the griffin, I would say no.
So my first build is a 8 wrap single coil 24awg SS at .44ohm running at 220c and 30w and I'm using the side air flow plug. No leaks what so ever, but my juice taste nothing like it doe's in my crown,and I'm using rayon for the wick.
Where did the flavor go?
Have any pics of the build?
I'm just using 2x 4 wrap fused Claptons very lightly wicked with bacon v2 and the flavour is pretty good.