Always jump on offers. I'm still milking a few clearances.
FA lulo was the only must have but who wants to order just one? Unfortunately I was noticing an off note in my orange mixes and it seems I can suddenly "taste" cactus. Sadly I find I don't like the taste so have been playing with other flavors for added juiciness for the last few months. Some have worked well with berries but not with orange in particular. WF quince jelly is great with orange and juicy but even low changes up the texture a bit. SD's review of lulo was intriguing and fingers crossed a solution.
Like you, I find Cactus is not appealing to me. I must be over sensitive to it. Even in the smallest quantities I find it repulsive.
Weird thing is I couldn't taste it at all the first 2y I mixed. Another weird thing is I like MB cactus cupcake.
I'm not a fan of cactus, except if it is used in a tequila blend. I tend to use a variety of apples and pears for juiciness, sometimes cucumber but it can get tiring after a while.
Lulo
@Letitia I'll be VERY curious to hear what you think about the Lulo. I, like you, can't do the cactus. I really got INTO the Lulo, making fo sho, that I wasn't getting ANY cactus, and I didn't. I can't think of a better way to explain it, than an almost juicy celery type note.
You have to report back and let me know.
I have about 500 flavors and I use um,
besides my ADV, I usually have at least 6 others wicked up. I try to test at least one new recipe a day and have 72 new mixes steeping atm, with about 300 in queue to be mixed….
FA pear and WF starfruit are my usual gotos with anything non citrus.
I'm going to do a small sft at 0.3 and at 1 to see if the celery note shows up. If not I'll mix it up in one of my regulars and see how it goes.
@Letitia I get it. You can't order just one. It's like potato chips. You can't eat just one. I run into the same thing when I order traditional shaving stuff. I may only need one thing, but somehow my cart ends up with WAY more than one thing. I justify it to get free shipping.

And even if they advertise free shipping as a special, it just feels wrong to have one item in an order. That poor thing would be lonely during transit. So I feel obligated to order more than one item.

Truth (+ 10 characters; rolls eyes)
I thought real flavours went out of business. Maybe not then, do you know?
@Sprkslfly didn't real flavors go out of business, I thought you might know?
GREAT reminder @mjag. Thank you.
Thanks, bro. I totally don't remember that. It could be because I stopped even considering their flavors when they started doing all the weird shit but some of these recipes look good.
Np bro.
I am still hoping RFSC Strawberry, Strawberry Milkshake and Pineapple make a return but they have been on pre-order for the longest time
I wish I had big jugs of them @mjag, because I'd ship you some JUST out of principal.
Appreciate that, thank you

Just don't tell @fidalgo_vapes , he gonna get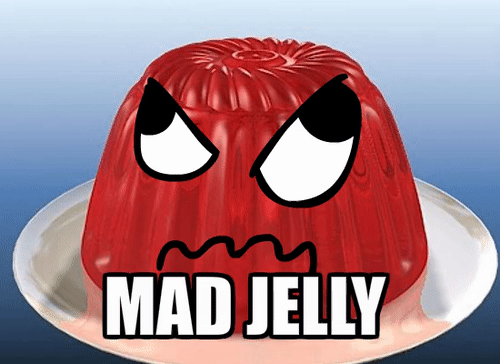 I'm getting real tired of you trying to hog all the SBMS RFSC …This is gonna end up real bad lmao