Just thinking. How safe is vaping ? Flavors, vg/pg for you and your health ?
Safer than smoking combustible tobacco and that is good enough for me
Vaping is about 14 years old. We've members here who've been vaping 10 years. Other than the occasional allergic reaction to some of the chemicals, no one is getting sick. If people were suffering illnesses you would know about it.
I started in 2014 and have never felt better.
According to The Royal College Of Physicians in the U.K. vaping is around 95% safer than smoking and that's good enough for me. I have added a link below to help you with any of your queries on the subject.
If you listen to The Australian Government and their experts' it's as dangerous as smoking combustible tobacco.
And of course the old chestnut which is continually pedaled out 'there's no proof it actually assists smokers to quit'. That statement alone is enough to make my blood boil.
In actual reference to your question. I'm no medical professional but as others have said I've never felt better in my adult life. I've been vaping over nine years now and to date have never experienced an adverse effect that I'm aware of. I've had two chest X-rays and various other interactions in that time which thankfully have all come up with zero problems.
I ended a 35 year smoking habit 8 years ago. It took my body a year to catch up, but since then I haven't caught anything close to a cold (not counting omicron) when I used to get knocked for a loop 3-4 times a year.
Ditto on what @robrrt1 said above. Before I started vaping I used to be plagued with a severe respiratory infection twice a year like clockwork…once in the spring and again in the late fall. Year after year. For me, vaping really did prolong my life. Haven't had much more than a head cold in more than 8 years.
And let's not forget that, as DIY'ers, the money that we have saved not buying cigarettes or commercial juice any more. I make 30ml of vape juice for less than $2.00!
Went to a doctor today for a checkup. I'm 64 and I've been vaping for 6 years and I vape about 50-60 mls a day at 4.5mg. Blood pressure was 100/50, heart rate was 58 and I'm as healthy as an old horse.
Here is another really awesome thing about vapers and vaping. When someone, such as yourself comes in and blurts a statement like that out, without having any knowledge, hasn't looked at any of the numerous studies, and is simply listening to the media and government, we don't get upset. We simply try to teach them and direct them to studies showing otherwise and suggest that they may want to do some research of their own.

Welcome to the forum!
Joined and commented simultaneously.
Thank you Doctor Kenneth.
Looking forward to more of your learned input.
I think is very informative and fairly to the point.
If your question was sincere, watch this video…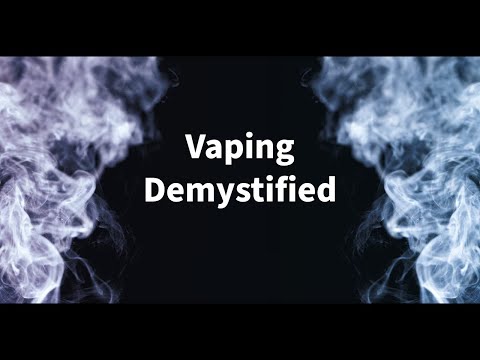 It's dangerous. Promptly send me all your vape stuff for proper disposal.
Wow …Good eyes , i didnt even catch that
They almost always start with the "What are you listening to" thread and never with a video, just the name of the song. This one shared the same IP as a spammer i banned a few months back. Any new user who posted to that thread as a first post gets tracked by me, i check the IPs and email addys against forum spammer lists, even if they are clean i watch to make sure they dont change a post and add a link.
Is that something you export to a spreadsheet or you access that directly off of ELR's server?
I must have missed his post because it's gone. Sounds like he was a know all that knows f##k all by what I've pieced together.