Got this in email. Thought you would get a chuckle from it, @Steve-o_54
California… So as not to be outdone
by all the redneck, hillbilly, and Texan jokes, somebody
had to come up with this, you know you're from
California if:

Your coworker has 8
body piercings and none are visible.

You make over $300,000 and still can't afford a
house.

You take a bus and are shocked at two people carrying on
a conversation in English.

Your child's 3rd-grade teacher has purple hair, a
nose ring, and is named Flower.

You can't remember . . . is pot illegal?

You've been to a baby shower that has two mothers and
a sperm donor.

You have a very strong opinion about where your coffee
beans are grown, and you can taste the difference between
Sumatran and Ethiopian.

You can't remember . . . . is pot illegal?

A really great parking space can totally move you to
tears.

Gas costs $1.00 per gallon more than anywhere else in
the U.S.

Unlike back home, the guy at 8:30 am at Starbucks
wearing a baseball cap and
sunglasses who looks like George Clooney really IS George
Clooney.

Your car insurance costs as much as your house payment.

You can't remember . . . .is pot illegal?

It's barely sprinkling rain and there's a report
on every news station: "STORM WATCH."

You pass an elementary school playground and the
children are all busy
with their cells or pagers.

Or it's barely sprinkling rain outside, so you leave
for work an hour early to avoid
all the weather-related accidents.

HEY!!! Is pot illegal???

Both you AND your dog have therapists, psychics,
personal trainers
and cosmetic surgeons.

The Terminator was your governor.

If you drive illegally, they take your driver's
license. If you're here illegally,
they want to give you one.
Wait…so is pot legal? Lol
Hilarious Alisa I love it!
Thanks!


is it legal? (too funny)


I go with you. In fact the last 6 month my husband and I looking for houses outside California. We just can't agree on a state. He wants Texas, I want Arizona

maybe if I show him the video tonight, he will just let me have it my way…
Come to Texas, @eStorm. We would welcome you with open arms.

Texas doesn't have any state income tax like Arizona!
Oh, and we just put our home on the market, so you could come buy it. haha
Appaling! Couldn't believe it!
I may have to grab some Nutty Cookie and Night Shift, Velvet Cloud is in San Fran.
So one can put a minor in a car, let them drive but cannot vape around them? You can risk their life on a highway but not vape around them?
A 16 year old can drive a car, being responsible for other people lives, but not be around vaping?
Yeah, gtfo of that state. There is too much stupid going on there.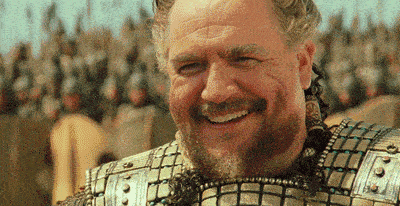 This video is 10 month old… what happend since then?
I have to agree with Trump for once… FAKE NEWS


Not that the story isn't true, but it's far from new.
@Steve-o_54 did something change recently that made you post this older video? any updates on this travesty?
OMG


What low level reporting is this link you posted?
"And a lot of kids who would never have tried a cigarette are using e-cigarettes, like JUUL. There's also a documented gateway effect. If you start with e-cigs, you're more likely to go on to old-fashioned cigarettes. But all of this has flown under the radar."
"Eighty percent of kids who use tobacco products start with a flavored tobacco product."
"the smell doesn't stick on you, the nicotine smell." Whaaat?
"There's mounting evidence that e-cigarettes cause many of the same health problems as old-fashioned smoking."
This thread should have a big FAKE NEWS disclaimer in the title… appalling what people are allowed to publish as facts when it's rubbish BS or complete misrepresentations of facts with intent to change the context it should be seen in.
Even if it would be true that e-cig users are more likely to pick up tobacco cigarettes, would an only-tobacco-flavors rule not only help this? Isn't this proof that the corrupt government is only playing into Big Tobacco's hands and teach kids to like tobacco flavors, whereas otherwise they'd probably be repelled by it? I dunno… sounds like a proper lawsuit against the state for someone or some company with big money.
Maybe you should meet in the middle an go for New Mexico
CASAA reported in March (here) that the FDA has published an advanced notice of proposed rulemaking (ANPRM) regarding flavored tobacco and vapor products. The purpose of an ANPRM is to gather information about a topic from many different stakeholders. Responses are then used to develop a proposed rule, which will have its own comment and review period.
As part of the effort to provide as much relevant information as possible to the FDA regarding the role that flavors play in consumers' decisions to use smoke-free tobacco and vapor products, Dr. Konstantinos Farsalinos has developed a survey. This survey will provide valuable information regarding patterns of use and help address some of the questions posed by FDA in the ANPRM.
You can take the survey here http://www.casaa.org/news/casaa-newsletter-april-2018/
Honestly anywhere is fine as long as its not CA. And I'm not even basing this on vaping only. But I've never been to other states, hence I picked the next "sunny & warm" one lol.
I just don't want rain for 5 month out the year, snow for the next 4 and 1 month of somewhat warm. Wind and cold the remaining months. Could have stayed in europe then

But I also don't need 135f for 8 months, I know Arizona shouldn't be on my list then, but I like sand and such lol. I'm so weird!