IPV5 200W TC BOX MOD BY PIONEER4YOU NOW IN STOCK $54.99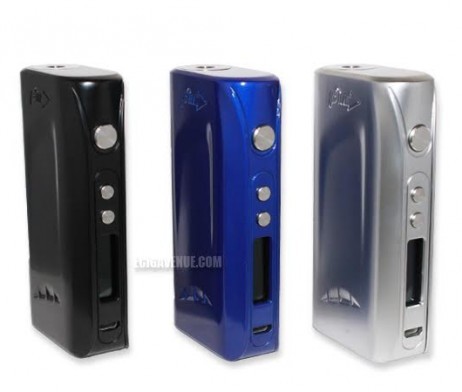 The iPV5 200W TC Box Mod by Pioneer4you is HERE!! It will has the Yihi SX330-200 Chip. Temp Control functions are ready to go for SS/Ni200/Ti wire. It is the progressive evolution from the sensational iPV series, capable of delivering an impressive 200 watts of power. The iPV5 was engineered to encompass a huge power range using dual 18650 batteries for a greater power ceiling in comparison to previous iPV box mods. Under normal use and temperature control setting, the new Yihi SX330-200 chip is capable of extreme precision and efficiency ratings for personalized regulation. The iPV5 is cleverly built with an intuitive OLED display and ergonomic layout for a seamless vaping experience.
Available in Black, Blue and Silver.
Note: This is NOT a pre-order. We have them in stock!
UPDATE: We sold out of Black and Blue quickly. Join our mailing list to get an alert when they are back in stock. We are expecting them early next week.
Specifications:
Output Power: 10W-200W
Output Joule: 10 Joules – 100 Joules / 120 Joules for Titanium
Standard Resistance: 0.15ohm – 3.0ohm
Joule Mode Resistance: 0.05ohm – 1.5ohm
Output Voltage: 1.0V – 7.0V
Output Current: 1.0A – 45.0A
Temperature Range: 212-572 Farenheit
Features:
Utilizes Yihi SX330-200 Chip
Accepts 2×18650 Battery (sold separately)
Maximum 200 Watt Output
Temp Control with SS/Ni200/Ti Wire
Firmware Upgradable
Customizable Logo by GUI
Magnetic Battery Door Panel