Hi guys, I've just received a bottle of 200mg 50/50 you-know-what and it has a distinct orange/yelloe tinge to it.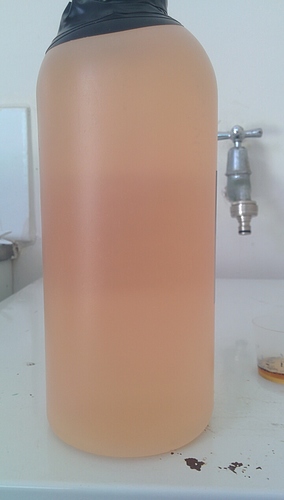 It is probably a little darker than what is shown in the above photo.
I had this shipped from a highly reputable vendor in the US so I won't mention their name yet.
I have only ever ordered 100mg in the past and it was always crystal clear.
Have I received a spoiled batch here?