Yes its been there for awhile but branded as Rainforest I believe
I missed this…
Jungle Flavors and Flavor Jungle… same company.
Asian owned.
I thought JF was made in Germany ??
If you're looking for an awesome flavor in your candy, dessert, or bakery recipe, look no further than FlavorJungle.

Made in Germany, FlavorJungle flavorings are great tasting and easy to use. These flavors mix well with others, and are excellent for aroma and aftertaste.
NO…flavor jungle aka ECX and Jungle Flavor is a flavor company from Germany
Yes Germany… I am getting flavor confuzed

FE is from China… which is now JF… Germany.
and this bit here…

so guess we can spin the wheel to see which place it might yet call home to again.
I still have my q card.
I got wind of this yesterday on Reddit. Jumped over to BCF and noticed the addition of Jungle Flavors but it seems like they're only carrying part of the line.
Wait a minute, don't you buy from just one source or has the last 2 or 10 years been a dream?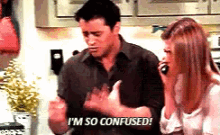 many years ago I used to use FE which is now JF… check my link

[[2014]]
You have me so confused lmao…
Okay Jungle Flavors = Germany
Flavor Express aka SC @ bull city flavors is Chinese
Whoa lots of confusion caused by Flavorah Fan lmao …Just messing with ya Smoky lol
I noticed that as well …I wonder how much of the JF River Supply will have
is fine… now I am so hung up on a cheesecake… yeah let me not go there tonight.
I need to be sleeping… but I keep thinking… thick rich twangy cakey fluffy… dang it…
It's like counting sheep, but as in flavoring but… it's all just a dream… up in Vape!

Hey i love cheescake …Cheesecake Ice Cream , Cheesecake Gumbo , Cheescake anything lol
Can you describe 'twangy'? To me it means Brad Paisley pumping out blistering solos on a Fender Telecaster. LOL

@fidalgo_vapes and everyone, thank you! I have JF RY4 on my "to get" list and BCF is of course having their July 4th sale. I think I can get everything I want in one place this time.
Why are some of the reviewers' words replaced with symbols over at BCF? What's that all about?
I noticed that too, must be a formatting problem with the software. I noticed some of my reviews had that same symbol problem.
A touch more Willie than Brad… please!

Brings to mind the twinge you get on the sides of your mouth when something is rich AND tangy. Like when you bite into a lemon and it makes you pucker up? That's what I envision when I read "twangy" LOL.
At least I did not say Moist… yet

Good to know, thanks. I just shot over there to see if they had the cheesecake that FE or SC makes and they don't have it. I'm pretty sure I am the only person that likes the flavor. As a cheesecake, it sucks but as a thick slightly chocolate cream its the bomb diggidy.
I bought some JF when I first started DIY and did not like any that I purchased so I did not buy anymore. That was like five years or so ago.
I am also curious about that if only because I was excited that they have Natures Flavors now, which I always wanted to try, but when I went to peruse there were only 2 concentrates and one is sold out. What's the point in that? Did an employee accidentally order it and now they just have to get rid of it?
Love me some Cheesecake. Love me some Gumbo. LOVE ME SOME CHEESECAKE GUMBO!!!
Oh man, that is always nice.




You are so Bad…