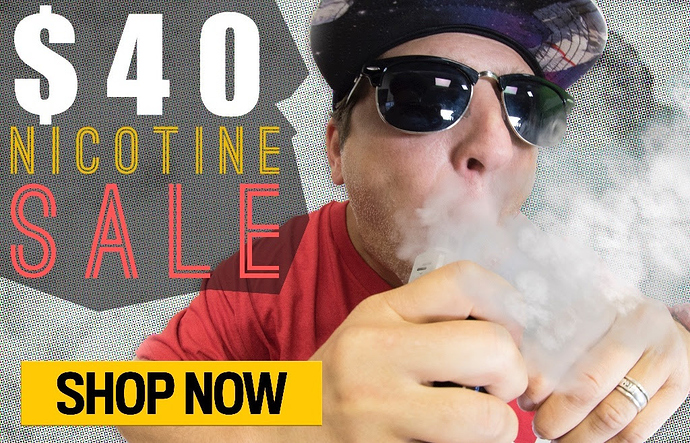 Get your 1 Liter of 100mg Unflavored Nicotine for only $40 this week at MyFreedomSmokes!
Use Coupon Code:
40NIC2017
Applies to "UnFlavored Nicotine E-Liquid Base - 1-Liter Container" only
100mg = $40, all other strengths are discounted 20%
Cannot be combined with any other coupons or discounts
Expires Monday September 4th (Midnight EST)
Click here for coupon rules.
Unflavored Nicotine (1-Liter)
Our famous Unflavored Nicotine "Smoke Juice" E-Liquid is made with the highest grade nicotine available. Buy with confidence knowing that you are getting the very best nicotine available and that it is always distilled from actual tobacco leaves and stems and not synthetically produced.
Discounted 20%
ONLY: $40
(with discount code)