An interesting article about the possible future of battery life.
Thanks for posting this. I'm not going to hold my breath though. I read about the Silicone Anode technology years ago. This article teaches me the tradeoff is a decreased battery lifespan. The other stuff I read never mentioned that. This article also mentions scalability problems with the graphing technology I also read about years ago. With EV cars taking root I have no doubt batteries will improve but I think all of the initial claims are exaggerated hype. I am glad you posted this, I still like to keep an eye out for battery technology improvements.
I'm concerned about the material resources required for batteries. Lithium is a limited resource I remember correctly. I think it only comes from one relatively small area, again if I'm remembering correctly.
You're right, Jim. Lithium is not a free for all extraction. It takes roughly 500,000 gallons of water to extract 1 ton of lithium. I don't have much faith in the future of lithium batteries and think they should unleash the power of those Alien power panels they discovered

Actually, I don't think they have that figured out yet but they do know that one 2' x 2' thin plexiglass-like panel can power anything from a watch battery to an entire city.
Yes, the solor technology is another one that initially excited me. I read about the new production machines that were supposed to print like a Xerox prints technical manuals. the cost was supposed to go way down and production way up. I have a feeling that the oil and gas companies have their fingers blocking that one.
Most likely. I've heard that solar panels just don't possess the power to do what we need without taking up enormous space. Idk, I'm not up on the latest solar tech but always had high hopes for it.
I hear they'll be introduced about the same time as the worldwide shipping issues are resolved…
(jokes folks)
I have heard of a idea to have geostationary satellite's with focused mirrors that can aim the sun to fixed ground stations on earth that can convert, store and distribute the continuous solar energy of the sun. I believe it was proposed some years back. It's intriguing to me, a power plug in space. Think of it as a combined petroleum plant and power station who's raw materials just fall from the sky. No drilling/extraction and the accompanying destruction that is part of our current infrastructure. No need to transport raw materials over land and sea to the plant/station facility.
Space we have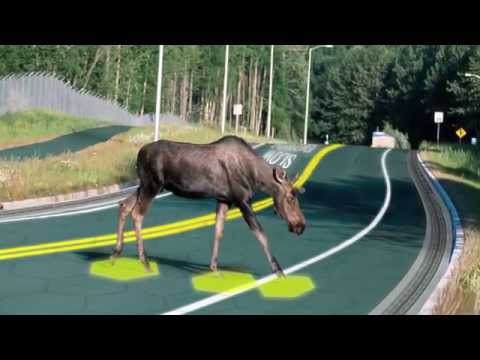 But as I understand the process of actually making the pannels needs to be more friendly.
What an idea! What's stopping them from implementing it? Um, is there any slight chance that the focused mirrors could veer off aim

?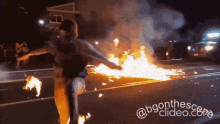 That's incredible, Woftam. I recall reading about this awhile ago. Anyone curious for more information, I found this. I also learned that the first solar cell was constructed by Charles Fritts in the 1880s. Hmm, why haven't we come further with solar energy. 140 yrs should've been enough time, no? Ya think the oil barons, Rockefeller, Getty, Hunt, Drake et al had anything to do with it? Hmm, sounds mighty familiar. Same shit, different era.
Sure but I'm sure it would be designed with redundancies and fail safes.
And I'm sure you're right…but I couldn't resist the opportunity for a joke, lol. Took me back to childhood memories of starting fires with a magnifying glass.
This Wiki entry is a great overview of the ideas history and it still has potential.
Thx for finding this Jim. I need to make some juice but I'm definitely reading this later.
@JiM210 Pretty interesting article. I didn't realize there was so much history behind this idea. Great find.
I found this yesterday. Seemed interesting using a silicone based coating
I'm waiting for a Dyson Sphere… that'll solve some problems.
I had to google that. What a concept! Looks like the closest thing to it that's feasible is called a Dyson Swarm. You have a good brain @natbone