Been bouncing back and forth whether or not to get an RTA because I love my Herakles tank but the GeekVape Griffin 25 Topflow RTA keeps the idea of switching stuck in my head and I think I just might pull the trigger and get one next week.
I have never built a coil before but if I get the Griffin I'm probably going to start and I would like to see what coils everyone is running in their Griffin 25 tank.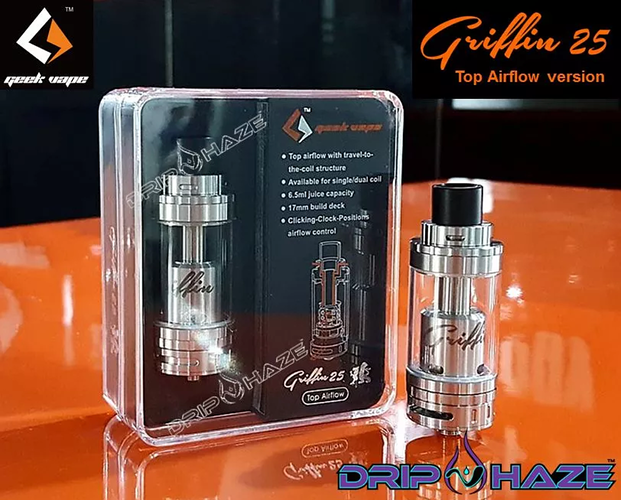 I have a couple buddies that build and said they would build me coils until I start building my own once they teach me.