smokey oakey or share a moya from cloudride good juice
Never had these Cloudride flavors, but I am into oak recently so there's two you must have Oak Wood (FA) and the stronger Red Oak (TPA) You can get some feeling for what level you like with Oak Wood (FA) @ 2-3% (with some steeped custard!) and Red Oak (TPA) @ about half that% …their description says sweetened with some Brown Sugar
You can also brew your own oakyness with medium roast oak cubes used for brewing (actual wood)
http://www.austinhomebrew.com/French-Oak-Cubes-Medium-Toast--25-oz_p_5461.html
Cherimoya is an Inawera flavor catching some hype/popularity, just search it over on the flavor side

hay thanks a mill this is new stuff a shop on rt 202 in Wilmington Del had given for samples and they were selling them for 10.00 a 30 mil so tried them not bad the wood grows on you i mostly make my own but every now and then get a treat thanks i will let you know how i make out thank you all the best to you and yours coming up on a year with out them nasty cig's
We need to get @DarthVapor involved in this discussion about cloning Cloudride!
Congrats DV ,looks like you made the big time bro!
Crickey!? where that delete button [backspace backspace]

Nobody ever wants to clone my mix!

Cloudride…hmmmmm. Nope, never heard of em

Hmm, is that the company that Zophie Vapes just did a review on…
Nice work!! Vaping a tree, Bro.
…Just be thankful she doesn't start a food blog.
She wouldn't stay in those corsets very long if so…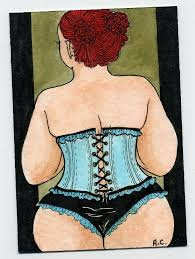 I stared at that picture waaaay too long
"I went to a restaurant last night and tried these things called 'scallops'! They were kinda weird. Not sure if I liked them. Couldn't find a description on the menu…"
hay we all need loving as long as the pluming is right
True dat

some ppl don't even care bout the particulars in pluming lol we all need love. I ain't cracking on anyone in general I was teasing @BoDarc because he posted a link about the Zophie girl who reviews vape stuff and she's always wearing scantily clad things sooo just was making a funny.
As Ula says in "The Producers"… "When you've got it…flaunt it!"

Tou·ché
I was replying to the convo on her not starting a food thread

hee hee I get it she's a cutie
I was makng a funny too!

I've never watched a single one of her reviews, but just looking at the video screen shot listings on YouTube, it looks like she doesn't mind revealing the twins for review while she's doing her own review!

oooooooooooooo ya when she got it show it makes me think of a new vape called show it lol
Yup never heard of her before this

lol I got a good chuckle there !
working on it not to bad think i need the real tree bark thanks a little soft on smoke wood tast will work on it
This may help , some good ideas but it also let's us know of the endless possibilities if trying for a true clone.Good Luck