I received the mutation x mt-rta in the mail today, it cost me under $30 for the tank and I paid a few dollars extra for faster delivery…
My biggest concern when I built on it, was I hoped I put/stuffed enough cotton in the giant 4.5mm by 3mm wicking ports/juice channels!
I put 22g Ti in this thing, 6 spaced wraps on a 3mm ID…wow! Super huge slabs of cotton! And I was worried it wouldn't be enough! After juicing it up and hitting it a few times, I immediately went to the website I purchased it from to buy 2 more of these fine pieces of work, but they are sold out…I WILL be buying more of these!! At only $30!!
I cant express enough how awesome this tank is!! The flavor is so very intense!!
Run, don't walk, and get one!!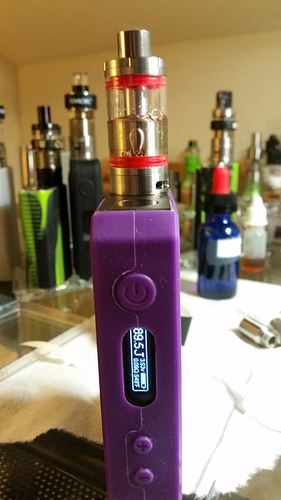 This thing has absolutely no problem juicing up 80/20 juice quickly!! Look at the size of those bubbles!!
Yes, I am super super impressed with this tank!!