This is only my opinion and nothing has been scientifically tested . With changes at @Nicotine_River i thought id give their purnic a try. Please excuse pictures they are from my poor old phone …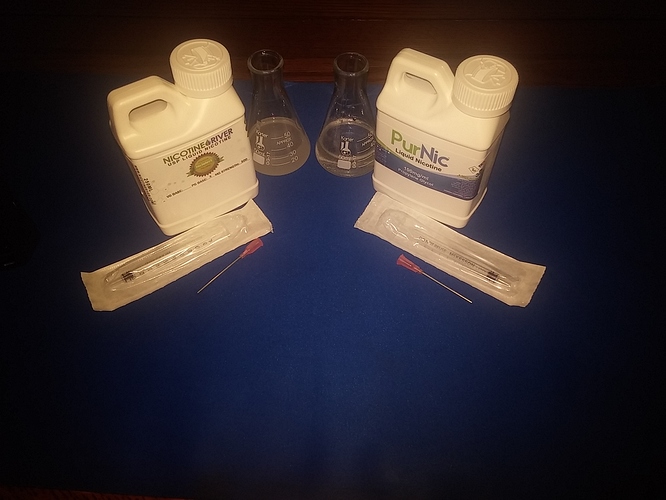 the two products being compared Nicselect 100mg/ml pg base vs PurNic 100mg/ml pg base.
I felt i should use the same juice, so i mixed up two separate 30ml bottles of RFSC Strawberry Milkshake @4pct and am using 3mg/ml strength.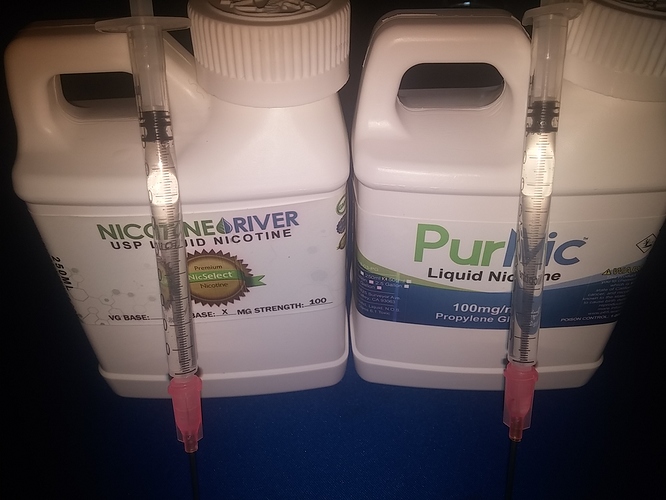 in the syringe i pulled up .9ml of each product and noticed no difference in color they both are very clear …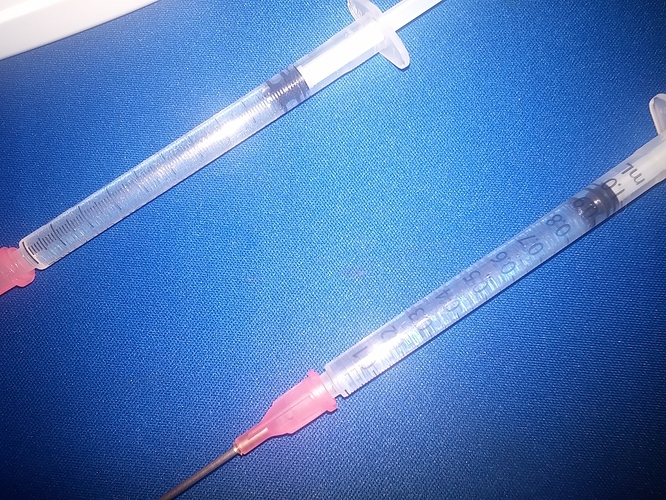 top syringe is Nicselect and bottom is the Purnic
again sorry for pics.
Im using a derringer rda with a single coil 9wrap .3ohms vaping at 35watts .
these two products are very similar , they are both clear in color and have no order of any kind. We do know that looks can be very deceiving , but not in this case. I first tried the Purnic because i have used Nicselect for so long i know the product and i also want everything to be fresh when i tried the PurNic for the first time. After dripping a few times i am very surprised that the PurNic is as clean as the Nicselect there are no off notes no harshness it seems to be everything NicSelect was/is i would recommend this Nicotine and would say it is equal in quality to Nicselct and holds a little more Value since the price is better … my only question is how will it hold up over a steeping process only time will tell and ill come back to let you know … hope this helps anyone wondering about PurNic … any questions feel free to ask if i can ill answer ty