I just saw some photos that get me a bit excited. They're releasing a tank called the nexMINI whrich looks like it uses baby beast styled coils. None of that interests me. What does are these:


RBAs will never be in fashion for some people but I love to collect them for the things I like. I had no interest in the PNP type one they made. If this is what I think it is, just take my money: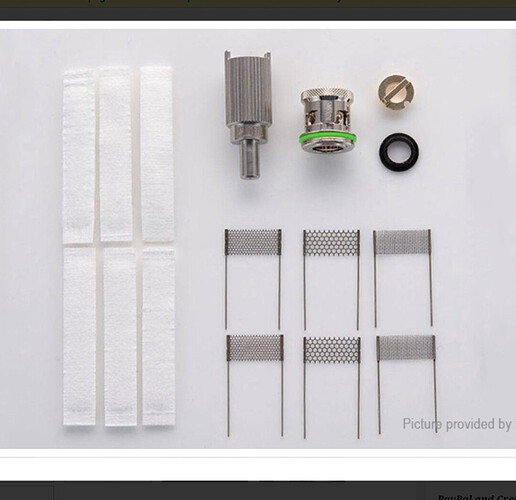 That's a screenshot from Fasttech. I'm guessing it's a SMRT or Kriemheld styled RMC but baby beast coil sized. I've been playing at rebuilding mesh tank coils ever since FT started selling them with legs soldered on them.