That would be my guess too.
I spotted this a few days ago (when I was going through dead sites to remove from my bookmarks) and was pondering whether someone had bought the rights to their ranges. Would be nice to see the CSC range come back.
It appears that Chefs did a Voluntary Liquidation,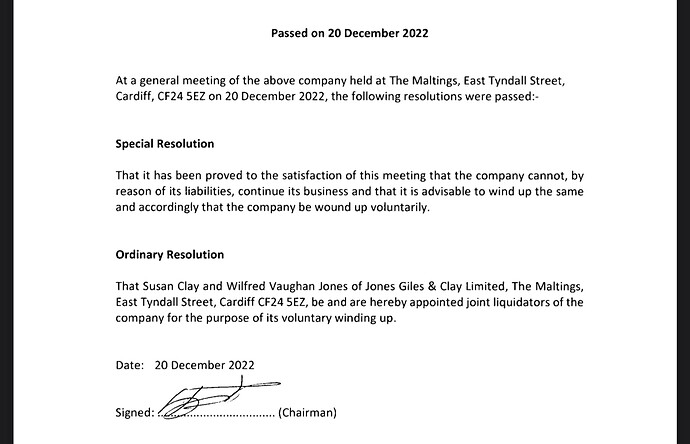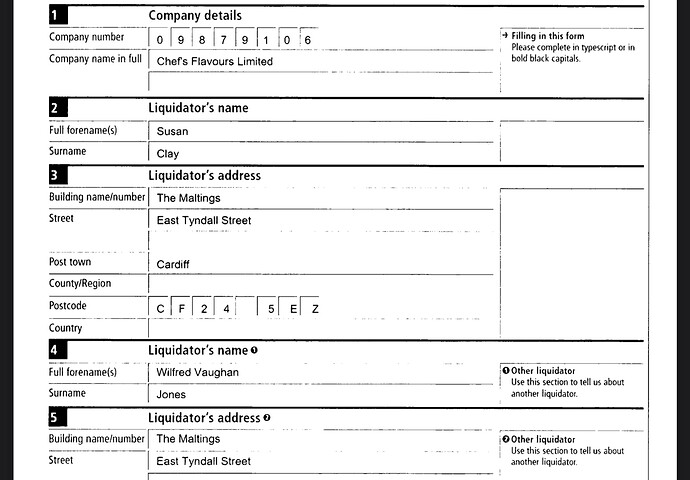 I had heard rumors that it since has been sold,
but cannot confirm that …
My response in dec was they where going to liquidate. I noticed this last week and let pastorfuzz know the website had changed to this. So who knows what is going on but im sure we will find out
I think any return will be welcome, except if it turns into a viral advertising campaign for a vape related horror movie.
I think if they just sell their one shots and their line they will be good. Id use them just for their line
Indeed, I only have 3 CSCs I tend to rely on, but would be nice to have a regular supply. Better than the epic quests to capture specific RF concentrates.
When they closed it really made me consider that this could happen to our stores here in oz.
You never really know what the reality is for the retailer.
I hope that whoever takes over is successful and uses the lines created by Chefs - it seems such a waste otherwise.
The way the TGA keeps trying to change the rules I think it's only a matter of time. Look at what it's like here in SA, we were definitely shafted by our state government. Was hoping the new Gov would reconsider things but it seems the power of tobacco taxes is just too strong.
That is the aussie problem in a nutshell

I agree and am pleasantly surprised more Australian stores haven't gone already.
I don't know if it's me but what I have noticed recently is a lot of online retailers seem to be putting up a lot more juices on their new stock categories with only a few new mods etc.
Could be my imagination or it could be a problem with China and I do appreciate their new year break was/ is happening but I noticed this before that started.
I'm hanging out for the 18650 Pulse AIO but I can't find it listed in Australia still. I emailed Vapoureyes asking them IF they are going to stock it and didn't get the answer I was expecting. Basically I wasn't given a straight yes or no but something along the lines of we are unsure of anything much.
If you wanted to go US it is available here.
I have toyed with the idea of buying it elsewhere but it's not like I 'need' it and I'm sure it will eventually become available domestically somewhere.
Thanks for the suggestion though.
@Gazza7
Black and blue available here mate…
@Ianc13 since you mentioned it, I kind of like that blue now.

Thanks for the link but I don't think I explained myself properly.
I'm chasing the new mini version that only accepts an 18650 as although I've never seen the bigger ones in the flesh I suspect they're going to be a little bulky for me. The mini is right up my alley as I prefer something smaller and an 18660 is more than adequate for my builds.
No worries mate, didn't know there was a mini one…


The reason chefs closed was because of brexit. They where huge because the eu. But once that closed it was the beginning of the end
Do you think those that voted for Brexit didn't consider the full ramifications of their vote or was it just badly executed under Boris Johnson? In theory, being a Sovereign nation not beholden to the Belgium Overlords sounds heavenly. On my end, I feel like we are losing America only to see it become beholden to the CCP Party.