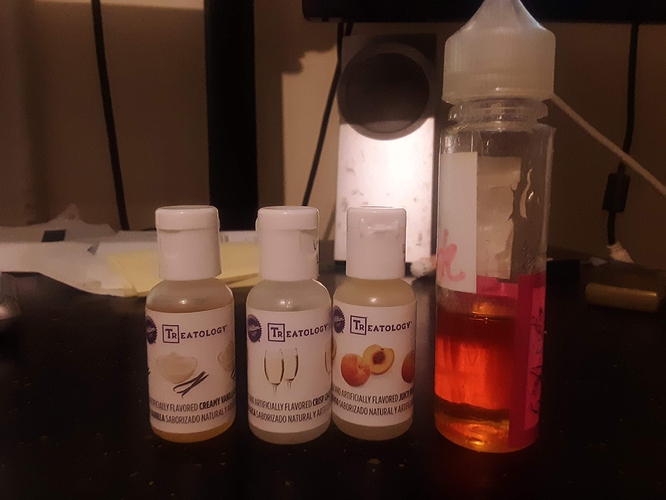 I'm in Massachusetts. I'm seeing friends of mine go back to tobacco everywhere I look. I've been mixing for years, but never really made a business out of it.
By the time I realized the Ban was real and included DIY online suppliers, I had to get creative.
I found an 8 flavor starter kit for culinary arts, in a an art store 20 min outside of the city. It was $20 and included many of the common flavors we use. VG from the drug store. Luckily had nicotine freebase left over. If anybody's curious on details of obtaining these items, please say so!. I actually followed a suggested flavor mix with ratios in the booklet, intended for a cream filling. Myself and my gf immediately were amazed once it started stirring. We both agreed it was one of my top 3 ever made. In light of the vape-copalypse, I'm sharing this open-source style.