Hey guys,
When doing a DIY recipe, with a desired ratio of 30/70 PG/VG.
If I do already own a 30/70 base, can I just add up the PG and VG % from the ingredient list ?
Example: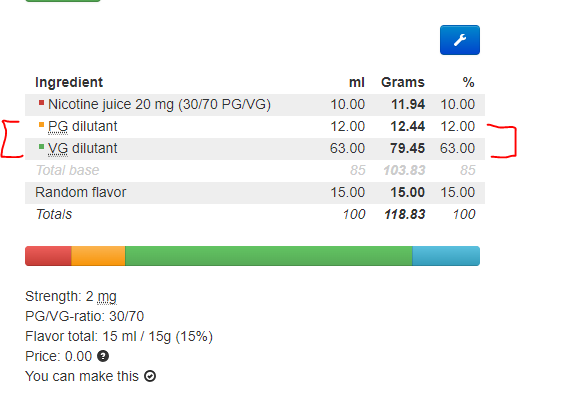 Can I just do 63+12ML = 75ML
And just add 75ML (or a total of 91.89G) of my 30/70 premixed base?