In this line of work…occasionally…you do get sent something for review and on closer inspection…you sometimes can't help but think…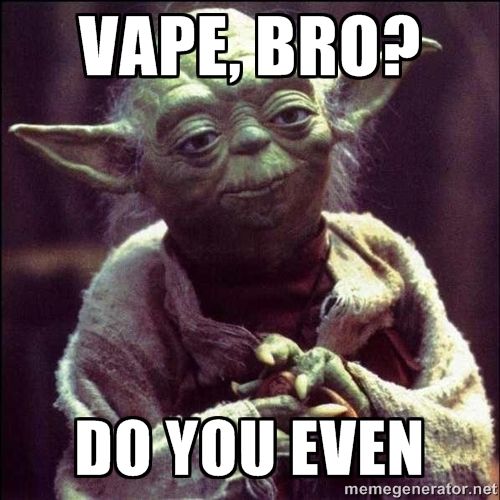 I mean don't get me wrong, They do a better job of manufacturing vape gear than I could ever do but still…occasionally…The glaringly obvious mistakes just make you think…'You've never vaped a day in your life have you'…
This however…Is not one of those days.
Following on with the trend of collaborations this time round Digiflavor have teamed up with that Portuguese celebrity that we all know and love…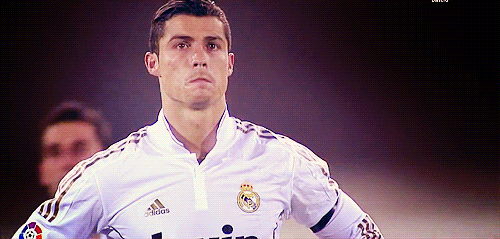 Erm…no…I said love…and as respected as Ronaldo is if he designed anything vape related it would probably throw a paddy every five minutes in between falling over for no apparent reason…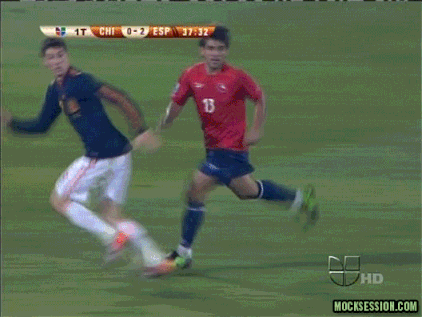 The celebrity I am talking about hails from the land of the 'Tube' and although some may not refer to these people as bonafide celebrities… in our world…he is known and respected as one of the nicest and hardest working reviewers out there…he also knows his shit…something relatively important when designing gear for an audience as critical as the vape market…a fussy bunch…are we.
---
Hello once again my fofo nebuloso bando…oh yeah…fluent Portuguese (coughgooglecough) …The man in question is obviously DJLsb Vapes, A prolific reviewer with a more technical approach to reviewing vape gear …much like myself …(what…??) …And on top of that…he also seems like a thoroughly nice chap…also…like myself (seriously…stop it)
So when a reviewer of his calibre is asked to design an RDA by vaping big hitters Digiflavor, the people behind such tops as the Pharaoh and the Pilgrim RDTA…then…you'd expect something a little special…
Thrown at me viciously by my good friends at Heavengifts for the purposes of this review…I present to you…The Digiflavor and DJLsb Vapes Aura RDA
Obviously…not the retail packaging you will see in your local vape shop when they get them in…Digiflavor do this a lot for reviewers so…we'll ignore that…and look at the star of the show…
Looks like Kylo Ren's helmet…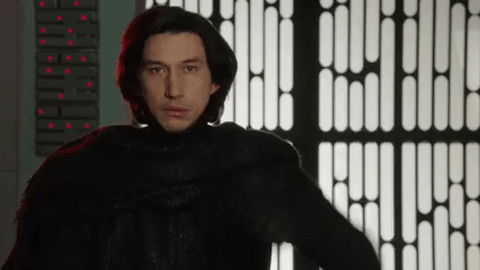 The Aura RDA is a 24mm bottom AND side adjustable airflow RDA with a 1.5ml juice well, A stepped twin post build deck and is fully squonk compatible incorporating all the features we have seen develop over the last 12 months… all in one RDA…this way of thinking can only come from someone who plays with a lot of vape gear…but is it possible to put every good idea into one top?..
We'll start with the look of the thing, Very nice, looks super sleek in SS with the 'Kylo' style lines around the bottom airflow which is sat on an Ultem heat disk (I have heard that without the disk the Aura can be used on a hybrid mod but don't quote me) and it also has a deep channel around the top to pull off the cap, which incidentally houses a standard 810 drip tip so if you wanna go down the 'matchy matchy' road…not a problem…I like the look of this thing.
Bottom airflow RDA's are definitely in the minority but with bottom airflow of course comes more flavour…With the Aura however you get the best of both worlds, Bottom and side…and both fully…and independently adjustable…
The bottom airflow is built into the build deck and 'scoops' up into the chamber at an angle (think Kaylin and Pharaoh dual) licking the underside of your coil on the way up the chimney, This method is proven for flavour although a slight side effect of this is some loss in volume for your liquid…doesn't really bother me though as I tend not to fill the well in my RDA's and usually just paint the coils. The side airflow on the Aura is dealt with via 4…small…slots on the sleeve, Set out equidistant from one another, The reason for 4 is so you can shut the bottom airflow off completely and still have 2 available air slots for the side airflow…it's a simple idea that works really well and means you can adjust your airflow in any configuration you choose to. With both bottom and side airflow wide open I did come across an increase in air noise, Not too loud…and not quite a whistle…but it was there, I combated this by lifting the coils ever so slightly away from the bottom air scoop, which made a noticeable difference…but not completely.
The Build deck is a total work of art, clearly designed by someone who builds on a regular basis and as a result has ironed out a few annoyances you come across on other RDA's…
For starters…stepped the right way!..Middle steps lower than the outer steps, Meaning your bottom coil legs won't get in the way of your wick…and check out how chunky those post screws are…it would appear that Daniel has indeed been waving his magical wand of wisdom in the face of Digiflavor …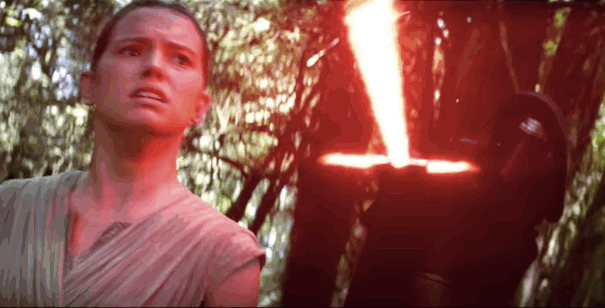 Included in the package…(more on that later) …are 2 x 3mm SS316L fused clapton coils (2 x 28/36).
further hinting towards the Aura being a flavour machine, For the purposes of the review I went with the coils and started the build.
The stepped posts are ever so slightly bevelled (hard to tell) but when you introduce the coil legs the gap it opens up like a lock (clearly swerving any crass sexual innuendo there)… making the whole process incredibly easy…You will also notice Daniels logo etched down the side of one post…nice touch…
Wicking…thanks to the raised outer coil legs… is a sinch, At first you will think there isn't much room for cotton due to the central air scoops taking up a fair bit of real estate but you'd be wrong, Plenty of space there for your cotton tails, just tuck them in and you're good to go…
There's a pretty good chance that you might over drip whilst priming your cotton, In which case you could very well flood your bottom airflow scoop…such is life when dealing with a bottom air flow RDA, Be frugal when painting and put a few drops down the middle of the posts into the well…and you're golden…unlike the deck evidently.
Setting your airflow up for your maiden voyage is as easy as you would expect, The double O rings on the Aura's middle section are hefty but easy enough to turn and adjust without be too loose that the top would pop off if you picked your mod up by the RDA, The top section is only held in place by one O ring causing it to turn a lot easier than the middle section so it can be turned without the bottom section following suit, I opted for the bottom fully open and the side half way, This eliminated the weird air noise and gave me more flavour production…and hollly fucking shit can this thing give flavour…everything…is geared towards it, The bottom airflow, The shortness of the chamber, even the domed top cap which has been lowered slightly internally to bring the roof nearer to your coils…everything…is trying to squeeze every ounce of flavour from your liquid…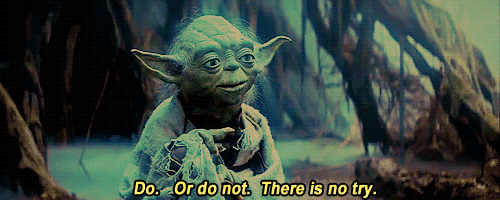 Oh this definitely 'does'.
As I touched upon earlier the Aura comes with a very comprehensive collection of bits and pieces, The coils you have seen but also 2 coil tools, one 2.5mm and one 3mm which are not only very useful to keep your coils in place while you screw them down, but also good for future coil making use if like me you don't use a jig…
Also in the pack you get an extra stubby wide bore drip tip AND a 510 adaptor, The sturdiest screwdriver I have seen in a kit to date, O rings, extra chunky screws …
Annnnnnnd a bottom feeder pin…
Now if I were a squonker…which I'm not, I'd be throwing my money at the screen right now, Squonking isn't something I'm over familiar with but this RDA with a constant liquid feed…to me…sounds like a no brainer.
Seeing as Daniel appears to be such a nice bloke…I'm gonna willingly give you this list of specs, and…I'm gonna be happy about that…
Main Features:
● Dual posts design with 2 big screws
● Bottom and side airflow
● 810 drip tip for option
● Both regular positive and BF connector are included
Specification
Product Details Brand: Digiflavor
Model: Aura
Type: Rebuildable Atomizer,Rebuildable Drippers
Rebuildable Atomizer: RBA,RDA
Material: PEI,Stainless Steel
Thread: 510
Dimension and Weight Product weight: 0.1000 kg
Package weight: 0.1650 kg
Product size (L x W x H): 3.40 x 2.40 x 2.40 cm / 1.34 x 0.94 x 0.94 inches
Package size (L x W x H): 8.50 x 6.50 x 4.50 cm / 3.35 x 2.56 x 1.77 inches
Package Contents Package Contents: 1 x Aura RDA, 1 x 810 Drip Tip, 1 x Phillips Screwdriver Key, 1 x English User Manual, 1 x 2.5mm Coiling Tool, 1 x 3.0mm Coiling Tool, 1 x Coil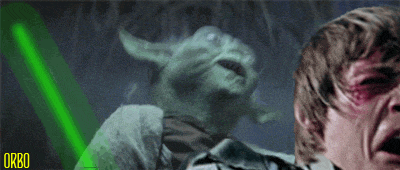 See what happens when you're nice!..never again!..son of a…that's gonna sting tomorrow…
Annnnyway…my final thoughts on the Digiflavor and JLs…B…S…b…Vapes Aura RDA is that yes…absolutely blinding RDA, For me personally it's a keeper for sure and I rarely use 24mm RDA's anymore, The flavour of this thing is right up there with the best of em, It's super easy to build on due to the stepped post's being stepped the right way, The airflow options can cater for everyone, It uses standard size 810 drip tips (Goon, TFV8 etc) I think it can be used on a Hybrid (without the ultem heat shield), It squonks, It looks sleek, It comes with a mass of extras and it's designed by one of the most experienced reviewers on the planet…oh…and it comes in 3 colours…
Tick
Tick
Tick
The only con I can give it is the weird air noise I get when both airflow vents are wide open, but all I need to do is close the side vent a little bit and it's gone…AND you're rewarded with more flavour for doing it.
So I can absolutely recommend this RDA to anyone who like's their 24mm tops, it's very…very good…so…the price.
Originally it was retailing at £33.50/$43.50 …now for the package you actually get I would of willingly parted with that, But Heavengifts currently are selling it for an almost too tempting £22.34/$29 …HOWEVER…use code APUGS15 at checkout and you will only be parting with £18.99/$24.64…buy it now…and find it at the link below…
Digiflavor & DJLsb Vapes Aura RDA - Ridiculously discounted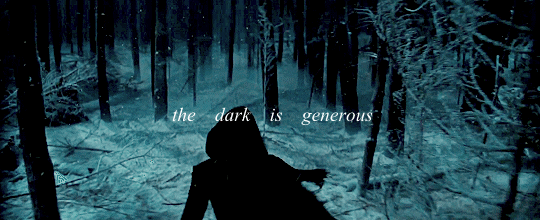 I'd like to take this opportunity to also tell you about another new face on Steampugs, @SignMan has been reviewing here on ELR and Vaping Underground for a while now and reviews pretty much everything and I for one am honoured to have him on board the Steampugs train with myself and @Norseman …(Should I start calling myself Pugman…??) I hope you will welcome him with open arms and be overly generous with your feedbacks and likings for his wares.
And as always if you would like to see how this Portuguese Man o' war scored against other pieces of awesome vapeology then please…
Come on over to my place (Steampugs)
Hey, girl, we're having a party
We'll be swinging, dancing and singing
Baby, come on over tonight
Not sure about the swinging side of things but hey…you just never know…
Until next time.
Eternally vapeful
Pugs.