Regurgitation is ever present in this biz we call vape…biz…?.. we see it constantly especially with the Shenzhen big hitters such as Smok, IJoy etc…a new toy will be released…what feels like… every few seconds… leaving vapers worldwide bewildered with the overwhelming choice being 'spewed' out to our ever eager grabby little hands…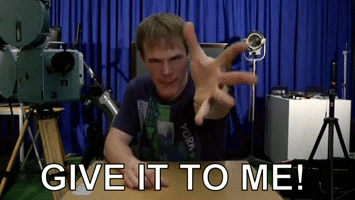 However …I think people tend to forget that these vast swathes of vape manufacturers are in fact 'businesses' and not services that we are entitled to…it's aaaaall about the dollar baby, and no amount of raised eyebrows and screams of "WHY DID YOU MAKE ME BUY THIS?!!" will slow this eastern torrent of electronica…and why?..Because we…the vaping public…have given them the perception that all vapers…have deep pockets… and an almost feverish 'Shinyitus' that just simply… can never be satiated…and there is probably more than an element of truth in that…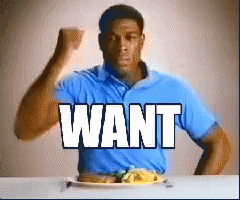 You wannit…they'll sell it to ya…simple as that, and we will buy anything that is marketed well enough…however…there are two sides to this, on one side we have companies that clearly do regurgitate the same formula over and over again, putting the same chip, same internals, same format…in a slightly different body…and passing it off as 'new'…because they know full well that those kind of vapers that need the newest fashionable 'thang'…will buy it …and then there's the other kind of company, the companies that have frankly laughable quality control and bring out a device that is so flawed it's almost as if they never actually tried it for themselves prior to release…or did…knew full well it was shit…and simply marketed the fuck out of it knowing full well that again…once vapers eyes are drawn into this new 'shiny' precious…they will simply be powerless to resist…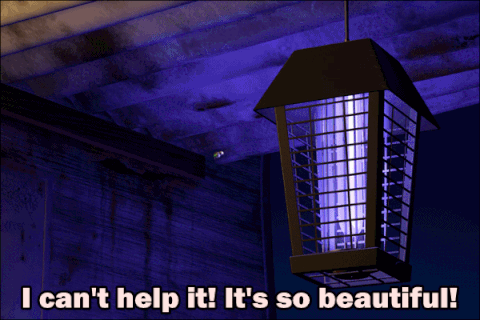 Safe in the knowledge that once they have sold millions of the shit boxes they can always wait a bit…make an updated model with all issues fixed…and then you'll buy that one too…double bubble bonus…
Which leads me to what I am reviewing today…kind of…in the usual roundabout kind of vagueish manner that you have all undoubtedly become accustomed to …
Let's crack on…
…
Welcome back my fruity little fog muffins, on this particular occasion I am going to start by absolutely definitely NOT mentioning a certain little shout out that happened on Vaping with Vic's show last weekend…because people will almost EXPECT me to harp on about it and if I did that would make me an incredibly sad little person who could well be accused of milking his ten minutes of fame so…don't worry…it's all water under the bridge now, yesterday's news as they say, and ah…ahhhh…ahhhhhhhh CHOO!
Pugsley milks his ten minutes of fame for all that it's worth regardless of what he says…
Oh dear…I appear to have sneezed a link right onto the page there…tut…that's just not coming off…oh well…we'll overlook it and briskly move on…lots of terrible cold viruses around this time of year…
ANYWAY …today, we are looking at a device that just might make you think …'haven't we already had that?' … and you'd be justified in thinking so…because technically we have…
Courtesy of a new sponsor within the Steampugs stable… @Vapesourcing , I present to you the Wismec Sinuous Ravage 230 Kit.
That's right…it's an updated Predator.
The Lowdown (Mod)
The Ravage230 is a 200w dual 18650 device that incorporates a comprehensive suite of settings that pretty much covers all aspects of vaping seen over the last 12 months and puts them in a super compact zinc alloy body with a full length trigger bar … alllll very familiar…you may well of changed your name…but you sir…are a Predator V2…now here lies the issue, the Predator…for me personally (I know there are still die hard fans out there) was one of the worst devices I have ever had the misfortune of owning, how this thing left the factory in quite such a bizarre state of poor quality…is beyond me…mine lasted 4 weeks…and I've heard plenty of similar stories across the board, my guess?..rushed out, they went toe to toe with the Alien which was already arguably the biggest selling device on the market…and it just wasn't tested properly…or…at all…and as a result…the Alien took the Predators head clean off…
Even now, everytime I go into one of my local vape shops the Alien is still on display and selling hand over fist…the Predator…nowhere to be seen…love it or hate it…you can't deny the Alien's success.
Regardless…that was then…and this is now…the after sales flack thrown towards the Predator I'm sure is something Jon 'Sinuous' Fairbanks would much rather forget as he went back to the drawing board…and decided that just simply a name change…wasn't going to cut it…and the Ravage230 was born.
So what's new?..Well…practically everything…thankfully, a step away from the usual trend of serving the same innards in a slightly different body…Sinuous and Wismec have opted for a top to toe refit in a body that…well…looks almost the same…it almost feels like an apology…'OK we fucked it…we actually meant to do this'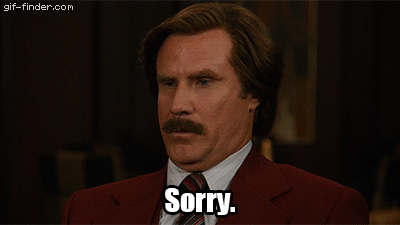 Hmm…whatevs…
The first and most obvious change to the device is the chip and more precisely, the all new full colour 1.45 inch display which I am genuinely a big fan of…
Everything you need to know displayed in a clear and easy to read manner, just the way a display should be, it's also very sharp. You can if you like just have the time planted in the centre and your wattage down in the corner but…who really looks at their mod to tell the time…oddly…that's still the job of your phone…easy to switch though, as is all of it, you have options of what you would like to have displayed…all very easy to work out in the menu system which is accessible with a simple 3 clicks.
Quite simply…the full package, TC which apparently is very accurate…I mean what do I know right?..But I did do some research and apparently people with 'TCcheckographs' (yeah…it's a thing…tut) said it was very…TC like…(shrugs) VW & TCR obviously then settings in TC for Ni, SS & Ti…no power curve but it does have a pre heat function in there…and…check this…an OPTIONAL auto shut off…fuck me sideways that's never gonna see the light of day but still…at least it's OPTIONAL…It will literally take you several short seconds to find your way around this menu system, it's a very good system…and very well executed.
Another new nice touch is this little cheeky monkey…
Pugsley's 10 minutes of fame that he clearly just can't let go of
WTF is that doing there??..jeez people should really learn to tidy up around here…leaving links just lying around all over the place…awful behaviour…THIS is what I meant to show you…
This little button sat all unassuming at the top of the trigger has two jobs…firstly it switches your display on and off, very handy for those times when you don't want to be seen…in the dark…billowing clouds of vapor…?? (bit weird)…but also, this acts as the back button for the menu system…the trigger bar being the 'confirm' button…easy peasy…lemon fucking squeezy…I like this button… not a new idea, the G-Priv had the same thing, although on the G-Priv you could lock the device by keeping it down for 2 seconds…so this is…half…of a good idea…that was out over a year ago…(sigh) … 'A' for effort though.
Another new 'FML they actually listened' moment comes when you look at the spring loaded 510…
Not shown particularly well on my picture (amature) but the 510 on the Ravage230 is CENTERED…(gasp) …such a good thing it deserves capitals…and it will accomodate 28mm tops without overhang …couldn't have added a 2 measly millimeters then eh…still…I'll take it, my beloved Sherman RDA will sit happily without any drama…the thing I don't like about this design of 510 is the perfectly flush fitment, instead of being slightly raised it's actually sunken, so you will get tank rash on the top of your mod…these pics were taken fresh out of the box and if you look closely you will see that it's already becoming apparent with screwing the included tank on and off only 2 or 3 times… on the plus side though…the 510 didn't come out despite my best efforts to force it…which is something new for Wismec…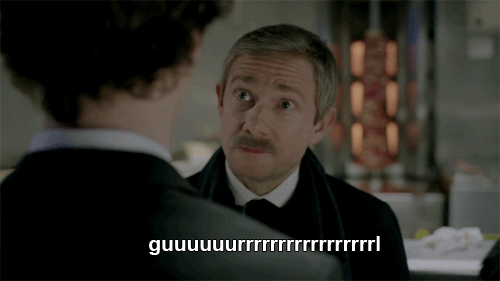 Batteries are dealt with in the normal fashion…
Spring loaded door contacts insure a fit that's as snug as a Pug in an Ugg …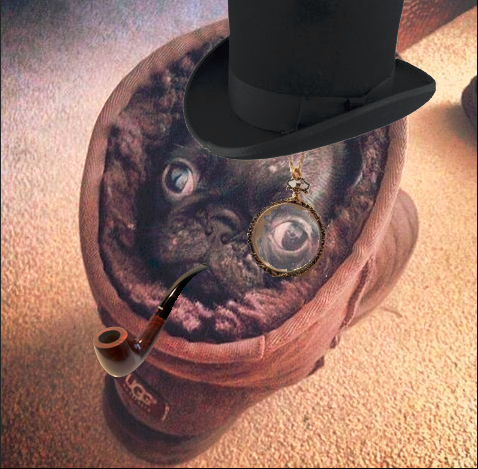 The mod on the whole is a HUGE improvement on the Predator, everything that made that piece of human excrement what it was has been addressed… yet the one thing the Predator did do right was the way it felt in your hand…and if you had a Ravage230 in one hand and a Predator in the other…closed your eyes…you'd be hard stretched to know which is which, the hand feel is…and always was…excellent…and on top of that…so is the finish…something the Predator always had over the Alien, I have had this mod for over a month now in regular rotation, and it hasn't picked up a scratch…bit of a fingerprint magnet but on a whole…excellent…and durable finish…now…let's look at what this included tank is all about…
The Lowdown (Tank)
The Gnome Evo tank that comes with the kit is also an update although to be perfectly honest I'm not too sure why they bothered…slight tweaks to the appearance over the Gnome V1 and from what I can gather… that's about it.
It's a 25mm sub ohm tank with a 2 or 4 ml capacity (a kind of TPD friendly ring insert).
Not really my thing but being the brave little soldier that I am I kicked up my skirt and cracked on with what is essentially…my fucking job…
Bottom adjustable airflow…erm…yep…check…
Etched …erm…Lion…?..(shouldn't that be a gnome?)…check…
Slide away top refill system that we have seen before from Wismec - actually a very good system which locks in place with the drip tip…so you do have to take this out to refill it…not the biggest pain in the arse but…a mild inconvenience at worst…
And you even get a choice of tips…for your pleasure…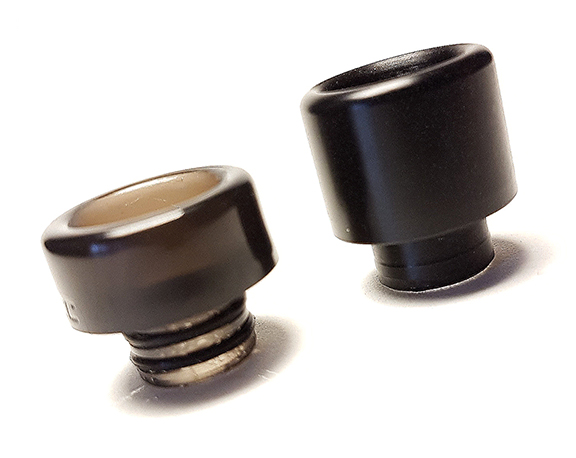 The Vape
I primed the coil like a good little boy, filled it up and gave it ten before I put it through its paces…now…if you believe what you read on the manufacturers website (you absolutely shouldn't…I'll come to that shortly) the WM01 Single 0.4ohm coil is…and I quote… 'intuitively designed with the purpose for an ultimate vaping experience' …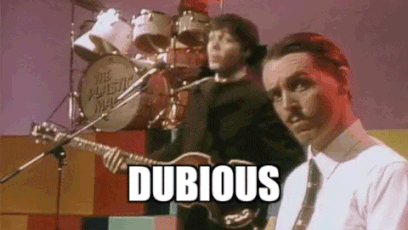 And sense free…
I guess…if you don't use RTA's and build your own stuff you might well dig this kind of thing, the flavour was ok, the cloud production was…cloudy…and the airflow…flowed…it all worked as it should and if paying over the odds on a monthly basis for pre made coils is something that you are happy to do then…sure…why not…but my views on this tank wouldn't really do it or Wismec any favours so…I draughted in a friend, we'll call him Dave…because well…that's his name…he vapes, gets liquid from me, owns one mod…that he got from me…and one tank, that takes pre made coils…also from me…so, I gave him the tank under the condition that after a couple of weeks he would give me some unbiased feedback and in depth analysis on just how good this tank was from a vaper with whom this tank is aimed at…
And I quote :
"S'alright this"
So there's that.
The Specs
Parameters
Size: 43.630.083.4mm
Thread Type: 510 spring loaded connector
Cell Type: high-rate 18650 cell (discharging current should be above 25A)
Output Mode: VW/TC-Ni/TC-Ti/TC-SS/TCR mode
Output Wattage: 1-200W
Resistance Range: 0.05-1.5ohm for TC modes
0.1-3.5ohm for VW mode
Temperature Range: 100-315°C/200-600°F (TC modes)
Maximum Charging Current: 2A
Maximum Output Current: 50A
Output Voltage Range: 0.5-9V
Tank Size: 44.2mm(H) x 25mm(D)
E-liquid Capacity: 2ml/4ml
Wismec SINUOUS RAVAGE230 with GNOME Evo Kit comes with
1x SINUOUS RAVAGE230 Mod(NO CELLS)
1x GNOME EVO
2x WM01 Single 0.4ohm head
1x QC usb cable
1x User Manual
1x Warning card
Spare Parts
Well…would you look at that, they include links in with the specs list, how clever and considerate of them, maybe I should do that kind of thing in the future…I'll just give it a try with a some random link I've got lying around somewhere…
Pugsley blatantly plugging himself in an unsuspecting manner and passing it off as a total coincidence that this is the only link he can find right now…
Oh cool I can do it…well I'll just call that experiment a success and remember to do that more often…in future…
Final Thoughts
Well…firstly…I need to mention the name of this device, yes they got rid of the Predator tag to distance themselves from what was… to all intents and purposes…a fucking catastrophe, fair do's…but this is called the Ravage 230…except it's not 230w…it's 200w…the Predator 228 was…funnily enough…228w…? Something fishy went down somewhere in Shenzhen which caused the Ravage 230's capabilities to fall short prior to launch so they dialed it back…but…this isn't my issue…not really…I ain't gonna vape past 150w on this tiny device…neither are the vast majority of vapers…but, why not change the name to Ravage 200?..and regardless of that…why not change your fucking website so that it doesn't look as if can't decide whether the Ravager is 200w or 230w because at the time of writing this review it says both depending on which bit of the site you are reading??..Jeez Wismec…get your shit together, if I put so much as a comma in the wrong place my Steamteam team mate Lolly whips me with barbed wired and repeatedly beats my head in with a dictionary…big one too…none of this pocket crap…brutal she is…so this leads me to believe that…again…they ain't quite ready for launch…remind you of anything? …Confidence waning slightly?
And it's a shame, because on the face of it, the Ravage230 is a reeeally good device. The tank I couldn't care less about but the device is awesome, they actually listened to the issues people had with the Predator and rectified them and that is what they are supposed to do…but…IF they had tested the Predator properly instead of throwing it on the market in the first place…then people wouldn't be turned off by the obvious similarities and maybe…just maybe…Wismec could have started building bridges with it's crumbling fanbase instead of leaving obvious things like its OWN website spouting out false capabilities of it's next 'big hit'…why do they continuously do this to themselves?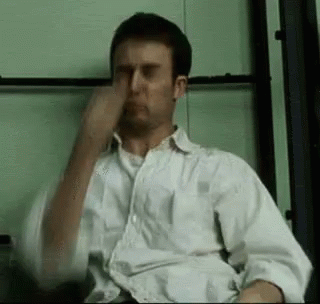 The mind…fucking boggles…
I have had this device in my rotation now for longer than my Predator lasted…and it's been flawless and a pleasure to use so if you do decide to 'risk it' with a Wismec I believe…up until now…that you'll love it - it's easy to navigate, feels great in the hand, it's powerful, looks good, is super compact, takes a 28mm top, has 2 amp fast charging (not that I would recommend such things), it has settings to suit every vape nerd out there and it's available in the usual array of colours…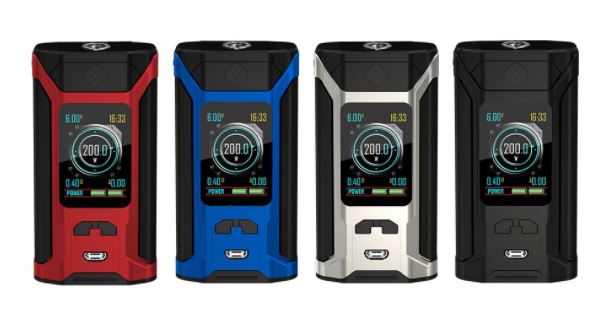 And it's distinctly below average when it comes to the price…
The Price
At time of writing Vapesourcing currently have this full kit on sale for £36.00 / $49.90 which for a mod with these capabilities…especially with an included tank…is a bit of a bargain, and that's with free postage too, and a bit of extra good news for you guys in the States…if you pay an Extra $2 postage you can get it shipped straight from their American depot which will obviously be a lot quicker (dispatched within 48hrs) …find that link here…
The bit where Pugsley pretends to 'accidentally' post a link to his 10 minutes of fame shoutout on Vaping with Vic…my God this is getting a little creepy now…wait for it…here it comes…
Oh I am sorry…I appear to have posted the wrong link…wait a minute I must have the right one here somewhere…haha hmmm…I'm getting so slapdash in my old age it really is quite embarrassing (you're telling me)…
Wismec SINUOUS RAVAGE230 with GNOME Evo Kit
There it is…awfully sorry about that…
Is this design dated?..Maybe?.. Vape years are pretty much akin to dog years these days but it's choc full of goodness and incredibly affordable and on top of that you would hope…that Wismec and Sinuous came together to at least attempt to put all their past problems to bed…which can only be good news for us.
There is still room for devices like the Ravage230 on the market but as for the whole 'Alien Vs Predator' debacle of yesteryear…that ship has most definitely sailed leaving the Ravage230. way too late to the party and forced to settle in the background forever waiting it's turn on the ride of success.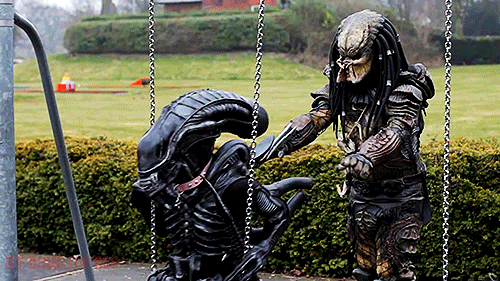 As ever if you would like to see how the Ravage230 stacked up against other bit and bats then hop on over to Steampugs HQ where you will find a cornucopia of splendid write ups from the Steamteam as well as our little corner shop that is currently in possession of many many bargains…I may even make you a cup of tea.
Until next time
Pugs.