Well you will question the need to blend and introduce a mess @TorturedZen may jump in to introduce a mess…
Gave a couched response to a key person. Detailing all to one who cannot make a sentence is pointless.
@toneman2121 while I'm not sure how well it would work, BUT, it could. Might I recommend something cheaper with no bristle cutting ?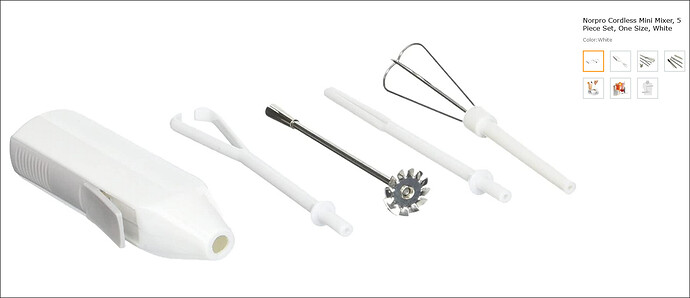 The small diameter white, split tip (2nd from the right) has worked for me from 10ml up to 120ml bottles. Just make sure to submerge the tip before engergizing.
Well, lets regard it as a mess. This idea adds a hell of bubbles!
it adds less than shaking, a lot less
it works well. since the base of the shaft doesn't agitate the surface of the juice, very little air is introduced, if any. there is no vortex created and no air is drawn into the mix. it's rated at 30,000 oscillations per minute.
i used an old brush.
are you suggesting i'm illiterate?
Squirrel, are you doing okay, my man? That was a little pouncy.
Take it like a grain of salt ppl are ignorant that's what I have learned …fuck I used this for the longest time…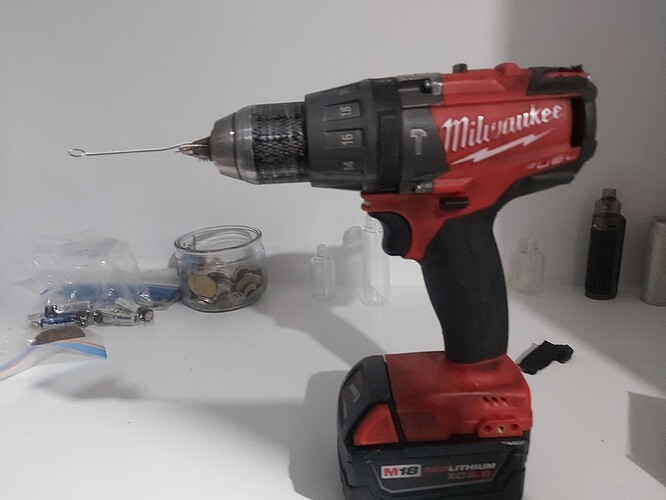 And she uses a Milwaukee!
My kind of woman
Don't worry about it. Some people on the forums are full of themselves
Hello @toneman2121. Trust me and get that Norpro SD suggested. It is a God sent. Beat $10 I've spent in my DYI adventure.
Man Oh man… I am lost for words…
if you have an electric tooth brush i would suggest you try it before you knock it.
i have a drill/driver that spins slow enough in order to keep from frothing the juice. and the stirrer i use is a piece of a hanger with a loop formed at the end. works fine.
i believe the sonic oscillations facilitate some modicum of homogenization.
i have the drill/driver of that brand. good choice.
Yeah, the guy is clearly a dick. Knew that from day one after a couple year hiatus, won't last long til he gets put in his place and runs off to find a safe haven where people accept his ego.
Now onto the topic at hand, I shake my mixes because I'm not a pussy

I'll admit to being a tad annoyed yesterday: My phone failed which is a few hundred pound bill I am not happy to cover.
I am getting many to make calls to get others to reach me on Zoom. Madness to preempt a month of calls.