Show some love to @Flavorah
Rules:
Post up what you would tell someone if they inquired about the flavors you are currently vaping. This can be a recipe or thoughts on your favorite Flavorah flavor… If you have never tried any of the flavors, be open and honest and post have not tried and the flavor you would like first…
This is the last contest this weekend. This contest is open to all… Outside of the USA must pay shipping!
Get this done! This ends at 12 NOON tomorrow EST… lickety split, Go!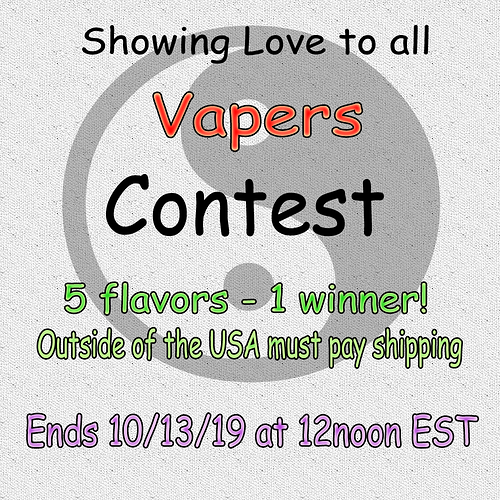 @TamVapes will be closing the contest out… Have fun!!