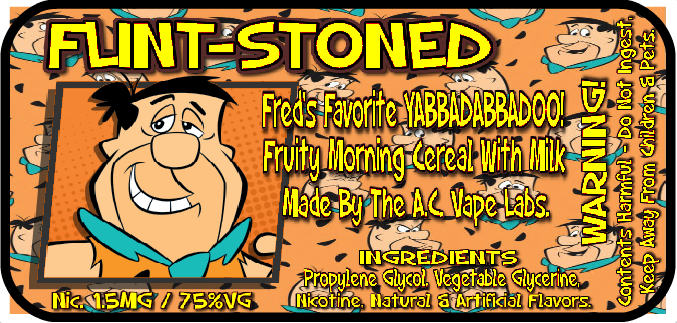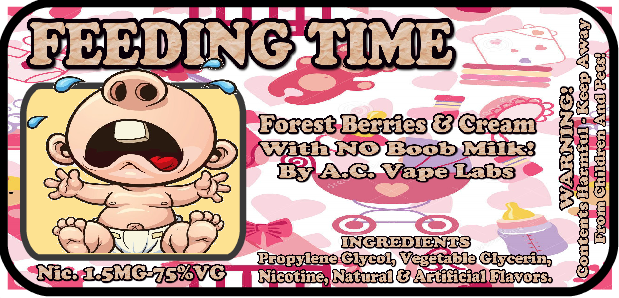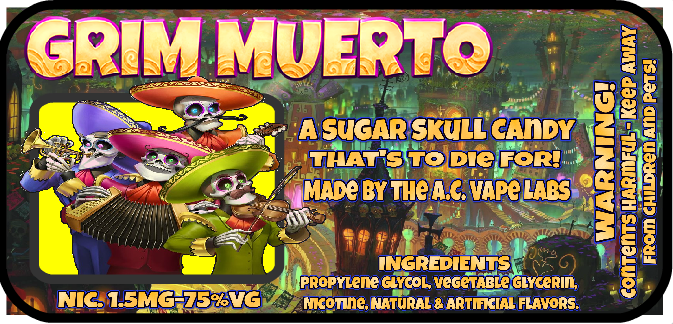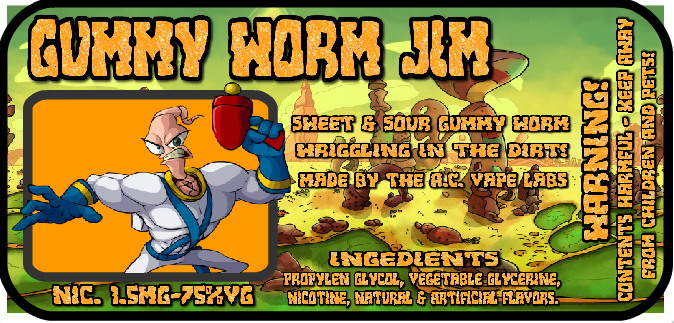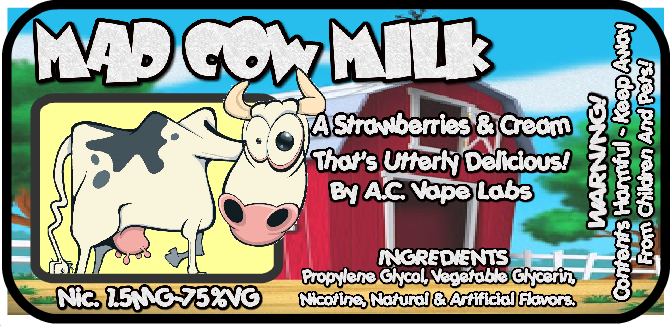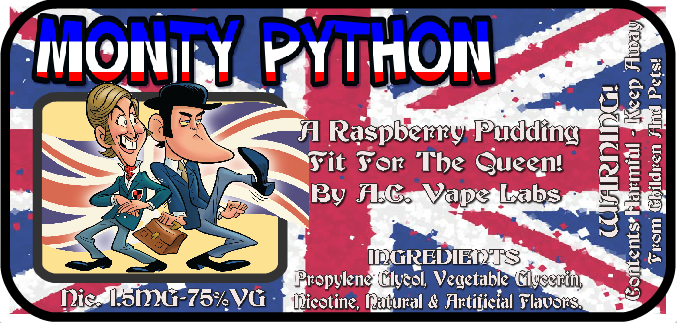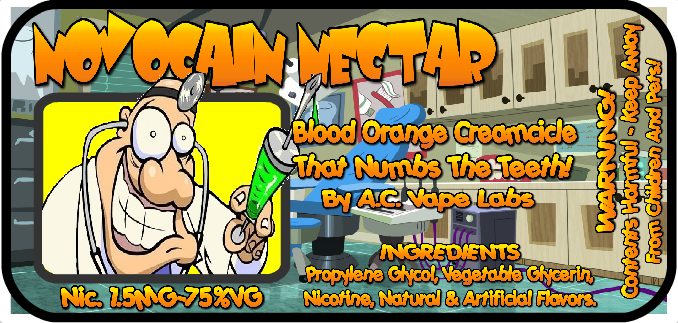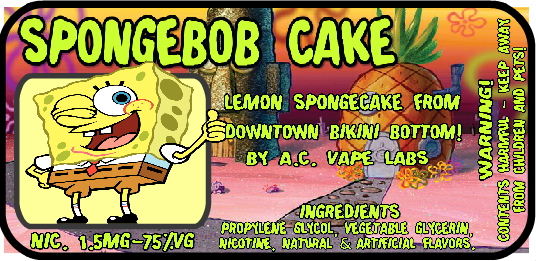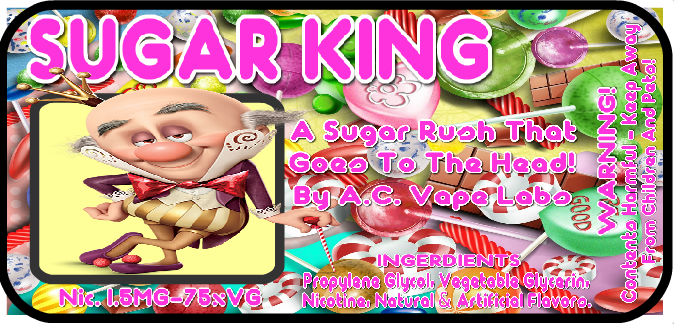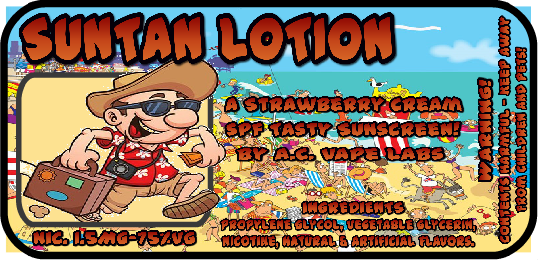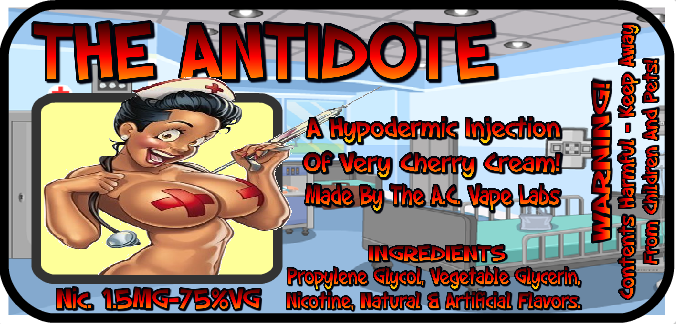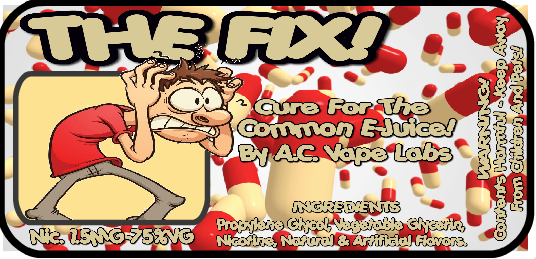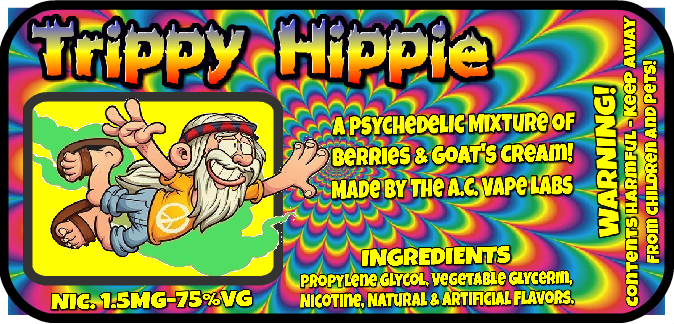 They speak for them SELVES…EXCELLENT!!!
i like them , are these for personal use ???
Ya just me fooling around with Avery Design And Print.
i only ask bc if they were for a commercial line you wld probably run into a problem , but the design and names are cool , i can never come up with names for juices
Ya for sure i wouldn't use them commercially, they are just for my own juices.
top notch imo thank you for sharing
Thanks fidalgo_vapes, appreciate it!
@fidalgo_vapes asked my question. Knowing that they are awesome.


Very Creative
Anytime. They are a far far cry from my hand written ones. LOL
LOL They are very easy to make with Avery Design and Print Online, Avery Labels and a regular inkjet printer. And it's FREE! (except the labels and ink of course).

Gotta look into that. I hate it when my friends get juice in my generic looking bottles. Thanks for the info.
No problem, more than welcome!
Remember this is all just constructive criticism:
IMO they are to kiddie friendly, redesign them to appeal to adults.
List the contents in order of amount, so VG should be 1st, then PG, then flavor, then nicotine last?
and finally on the warning, I would have it say "harmful if swallowed" instead of the "do not ingest", inhaling the vapor can be considered ingesting but not swallowing. I am just throwing these out for you as ideas if you are a commercial juice. Also for me I would avoid any food names like Cake, Candy, Creamsicle, pudding, cereal.
But they are quite artistic and it would be fine to use them for private use. Are you going to print them yourself? Wondering if you have waterproof labels? I wish I would learn to read the entire thread before posting … They are GREAT! quite artistic too.
Thanks for the advise Cosmic Truth, Yes they are just for my juices. I don't sell any of my juices although I do give some to friends- Yes I'm a big kid a heart- I'm a little restricted with the amount of space I can use for the labels themselves as my printer is not an expensive one so if the pic or logo or description is to small it just blurs together on the label- I spray the label sheet after the inks are dry with Satin Finish Sealer for prints. This doesn't make them "waterproof", I would say it makes them water resistant though.

Yepp that's fun as can be for a personal stash. I finally graduated from blue tape and pen to a label maker but that's a whole nother level of game.
My artistic talents run to painting whole walls at a time and fine work like that is beyond me. Even with computer aid my drawings look like stick figures.
LMAO

They all look awesome, great job
They look great! my only concern is that they are very cartoonish , but since they are for personal use then i don't think it's an issue. Good work using the tools available to create something unique.