The Grand Cathedral of Vape Storage!
I'm guessing this is the "Favorite Recipe" shelf from the "Wall of Vape"
It would take me a year to get through just one of those bottles…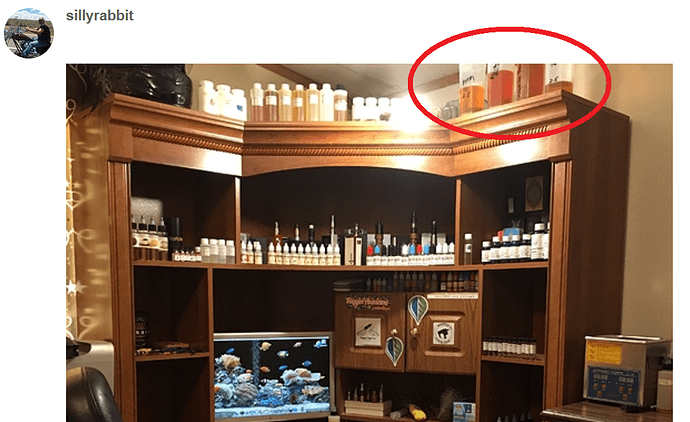 @sillyrabbit God Da…er, Holy Sh… , uh… Wow!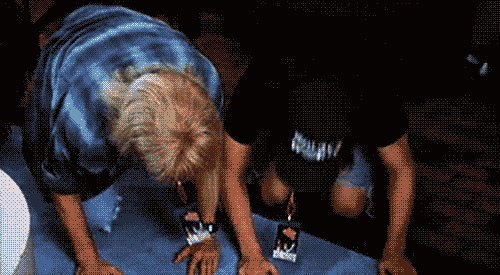 Great looking setup… I would so much like to make some type of snide remark… but how could someone… Very nice!
The desk was free. Just had to rebuild it. And thanks to a lot of my Vape family, no names mentioned. Is the reason I have a lot of what I have. For that I'm blessed.
You'll be surprised how fast a little DIY shelf goes from baby project to out-of-control-teen to full-on, overgrown, rage-machine that has consumed your entire kitchen and has no plans to ever stop growing LOL

Looking good @VapeyMama
I just got 3 of these nail polish organizers at Ross for $4.99 each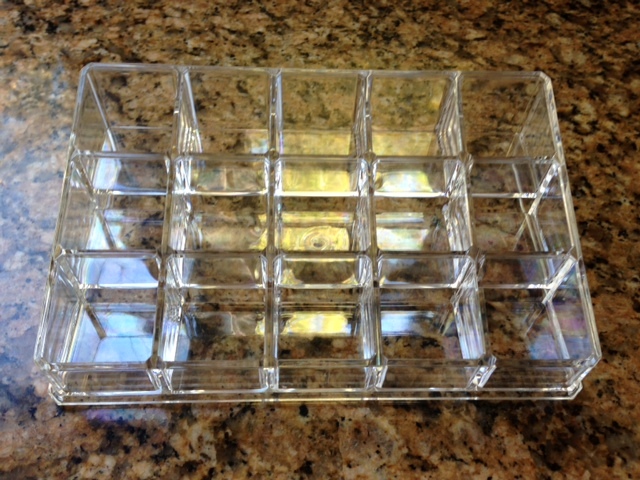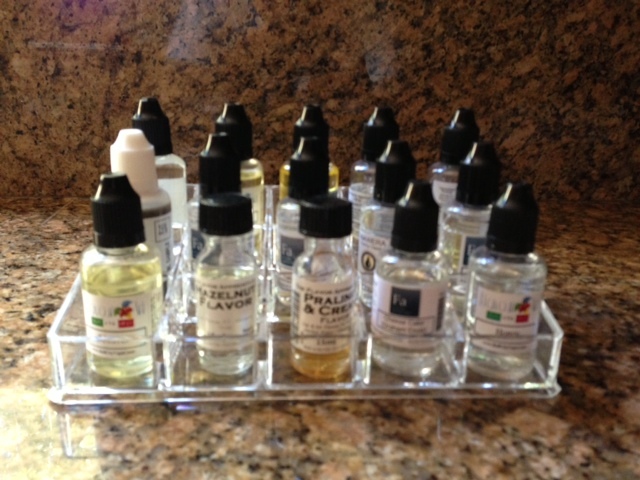 Finally
I had a little wood left over from fence for the yard
This not a lot but it really helps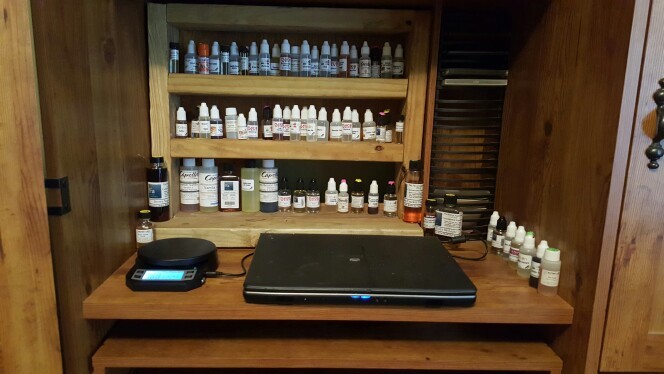 This thread is great inspiration!
Here's where I was a couple months ago, just started mixing.
Now the drawer is full to bursting, I need a better way to organise things.
love the @Nicotine_River stickers , i use those on my 500ml bottles i transfer my VG into , it lets me know what it is and looks proffesional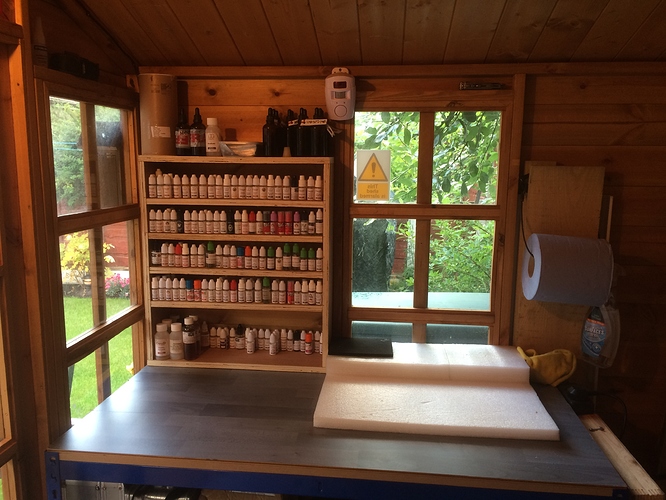 I have my own little studio now to concoct, shelves to the right with all the necessities (TV - Stereo - heater - slow cooker - microwave - bottles - vg - pg - labels etc)
I literally spend hours in there…man den


Nice looking setup, but I hear pros and cons about sunlight and flavorings, I haven't noticed (I don't think) any issues, but have since attached a drop cloth (curtain) going across my storage shelves, just to be sure (I'd hate to lose my investment)… if one went bad I wouldn't worry too much but if I lost 40 or 50 flavorings at a pop one day I'd get pretty pissed with myself.
Really like your location though, wish I had a bit more room.
I thought about the sunlight when I first did it but to the left window there's actually a canopy and a seating area on the outside of the summerhouse so it doesn't actually get direct sunlight, I haven't noticed anything bad happen and it's been like a month or 2 since I set up in there, I'm keeping my eye on it tho, a curtain like you said would be the next best idea
Awsome set up brother.

I haven't used much Inerwa, the ones I have were great but didn't fit the recipes I had been given and written on my own. I'm sure I'll get into it as soon as my electric bill drops below the $250 mark. Gotta love Reedley's summers.
@sillyrabbit Nice set up I'm condemned to the Kitchen table but I just did this rack and it's so much nicer than the little plastic boxes I was using. Take a look at this thread if you want.
Upside down?? Looks right to me! That's how I have my sticker on my flavor shelf.