With the help / input and permission of Mike Petro @ ECF I am able to release Version 1 of the Vapocolypse Calculator:
All Feedback will be appreciated!
Note: Will not work on WinXP - PM me if you need a version for that.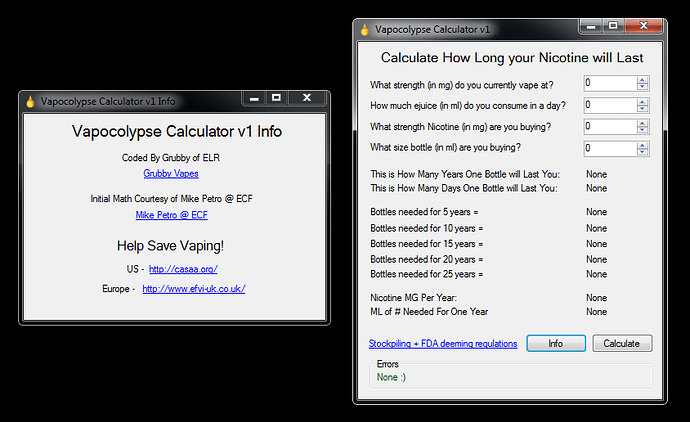 DOWNLOAD - https://www.dropbox.com/s/iqyu9fudmagnsl5/VapocolypseCalculator.zip?dl=0
The original Mike Petro Spreadsheet can be found here: Have enough nicotine for the long haul?
And Here: https://www.e-cigarette-forum.com/forum/threads/on-stockpiling-after-fda-deeming-regulations.740579/page-285#post-18198141