Happy Halloween 2016!
The other day I found a cemetery on a survey I was doing, so I had to locate it.
While I was waiting for the GPS to get locked in I took some pictures of the headstones so I had the dates. I got really creeped out and it felt like someone was watching me. At one point the hair on the back of my neck stood on end. Then my cellphone went completely dead from a full charge so I had to quit taking pictures. I was so creeped out I split as soon as I could. Later when looking at the pictures I saw something strange in one of the photos, can you spot it?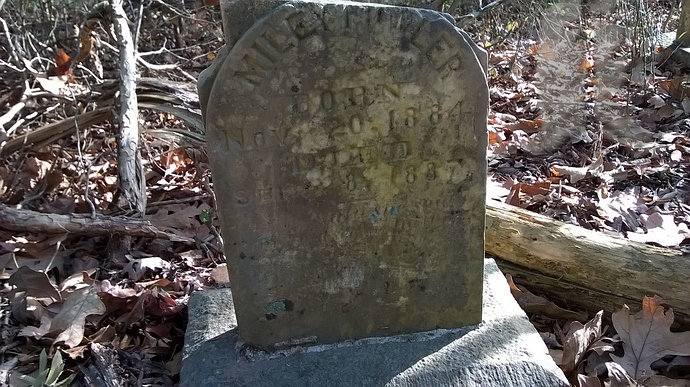 My cell phone was fully charged again after I left the cemetery area.
Do you have any strange Halloween pictures?