So you did all these as NETs?
Yep, I've never had it steeping for over 2 or 3 years though. Forgetfulness is handy sometimes.

With a New Year comes new surprises! I hope they turn out Great!!

Today might be the day you stick a few more tobaccos in jars and forget about THEM for 2 or 3 more years… Heck! Any day is a good day to start a new maceration!

Keeping my fingers crossed.


Apart from the Dunhill they're all cigars, they can do with the extra time.
I think I will stick with cigars from now on, the liquid is a lot cleaner, saves a lot of coil burning and/or changing and the taste is very good

My favorite Dunhill was/is Royal Yacht; super satisfying, flavorful Virginia. I have 50g of the original blend in the cellar.
Peterson has now taken over the manufacturing of all the Dunhill tobaccos. I have a tin of the Peterson's Royal Yacht on the way…

I'm really hoping nothing has changed with the blend as the recipe has changed hands to a new manufacturer.

We shall

I have some of that in my cupboard

Yeah it is.

Apart from forgetfulness, not doing a lot of cleaning also helps

How many mls is a whole day of vaping?
That looks like mine… after a month and a half…

That's a very good question, at least 10. All I know is when I use pipe the coil is covered in shit in no time.
Yeah probably, but this is NET and a different animal all together

Ex-net creator here

You suck lol. I avoided traveling down the N E T rabbit hole just because of those issues. And that there are a good number of really good synthetics out there to work with nowadays.
As an old alien visions fan I dont mind rewicking often. And every 10 mls would be quite reasonable to me for the highest level flavors…
Did I mention you suck?
Seriously tho thanks for the post!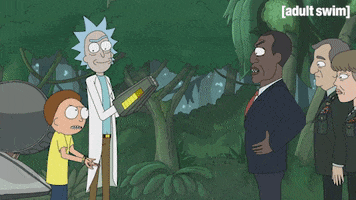 Historically, I filtered my extractions down to 2 microns… now, I halt at 8 microns. My gut (and tastebuds), over time, told me to not be too stringent with "filtering out" all the flavor particulates. Do I need to change out my wick on a daily basis? Yup! But, it's really no sweat off my brow. The delish flavor of my NETs far outweigh the need to change out a wick on my atomizers every day; rather a cathartic action with my coffee in the morning.

The cigar barely needs any filtering. I was probably a little quick with saying I would stick to cigars. Got a whole cupboard full of pipe extracts

What I'm hoping, is that people who depend on stock coils can have some NET when it's from cigar.
I've send some to my sister so she can be the guinea pig.
I was so glad, when after only a month of becoming a Vaper (2013), I was turned on to dripping and building. After that, as they say, "was all she wrote"…

Being self sufficient in this lifestyle of ours is a glorious thing!
Mixing up some of my cherished Dunhill ~ Royal Yacht this morning.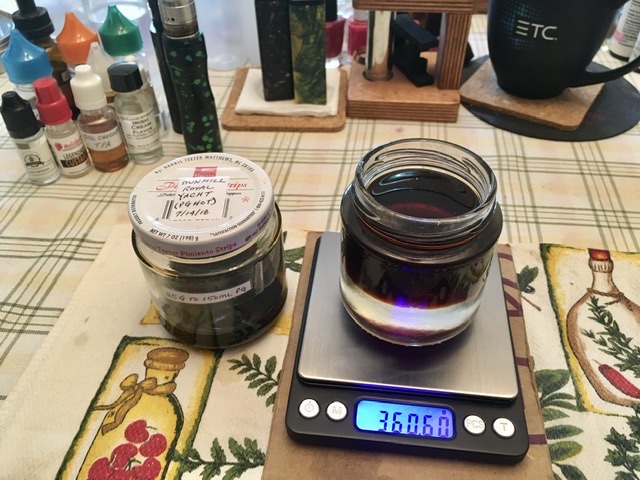 200ml of Virginia goodness!

In the ricer goes the Seattle Pipe Club ~ Potlatch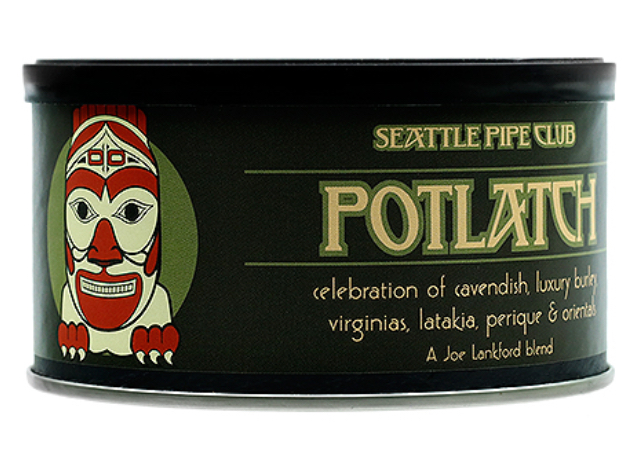 https://www.tobaccoreviews.com/blend/9706/seattle-pipe-club-potlatch
Being a Va/Per or Burley fan… this blend has some Cyprian Latakia thrown in the mix. Hopefully, that leaf will take a backseat to everything else in the blend.

The Latakia factor can become a little tiring on my tastebuds; usually employed to wake them up when things get boring. We shall see.

Perhaps today is a good day to look through the cellar and jar something for December!