Vape mail part 2! And a special thank you to anyone who has bought my flavor pack or used the pick-and-choose option for my flavor pack to get flavors from BCF. You guys are the reason why I was able to get so many of the flavors I've been putting off getting for all your recipes I have been wanting to make!! I try to repay the favor by picking flavors from recipe packs any chance I get.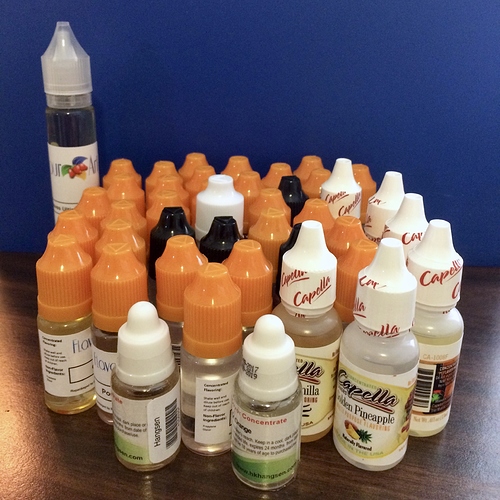 I think it almost has a peanutty type taste to it. I mixed up 4 bottles to solo test at different percentages. I think i did 0.5% 1.5% 2.5% and 6%. What percentages have you tried? I could this working good in a golden graham's or honey nut cheerios type flavor. I also saw someone mention this possibly working good as a pie crust. Sounds like it could work. Or even a granola!?
(CAP) Golden Pineapple is delicious, I use it in my Strawberry breeze recipe.
I'll look up the strawberry breeze if I don't have it on my list to make already.

I've been saving up but then the Halloween sale with 15% off was too hard to pass up. It's mostly simple basics that for one reason or another I wind up NOT getting. Typically, "Oh I have that by such and such I could sub in this recipe. I don't REALLY need to spend this money to have that one too. I could spend it on something new!" LOL Simple stuff like Dulce de Leche, French Vanilla, Forest Fruit, Frosted Donut, Zeppola, Graham Cracker, Sweet Raspberry, Malted Milk, Lemon Sicily, Torrone, Apple Pie, Polar Blast, etc.

The struggle is real…LoL
Both on vapesourcing. Com super cheap
I caved and bought this. I'm so excited to see if I still love it! Its been 9 months since I've had any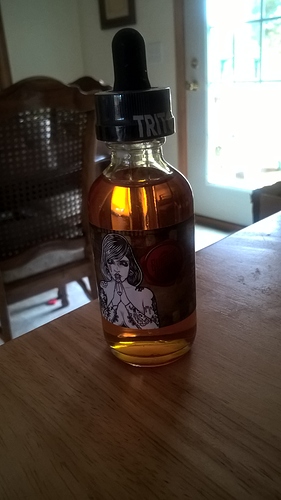 I just caved and bought some. I wish I could clone it!!
Try breaking down the Flavors, @BoDarc came up with and idea on how to confirm what flavors are in a juice, I don't know if it was ever perfected. I will see if I can find the thread.
Awesome! The first finger test I tasted a little coconut flavor. I'm about to vape it now. Ohhh id be so happy to get close to cloning!! I tried every recipe on here but nothing came close yet
I'm having trouble finding it, I think it may have been a comment in a thread, the basic idea he had was to load up a dripper and drop other concentrates that you think are in it on your cotton, if it moves the flavor only a little it's probably in the juice, if it totally changes it it's not in it, obviously you would need to have an idea of what's in it by vaping it, I would use several different attys and different power settings to make different flavors pop out. Hopefully we can get his attention and have him chime in! Hey @BoDarc we need you buddy!
Im… Ahem… Working on something… Shhh…
oh that's great news! please share with me if u get close :)

Thanks @SessionDrummer! I'll see if i can attempt this. So far I taste vanilla custard, strawberry and a tad of coconut and something I dont recognize