Happy new year!!
TY @3avape!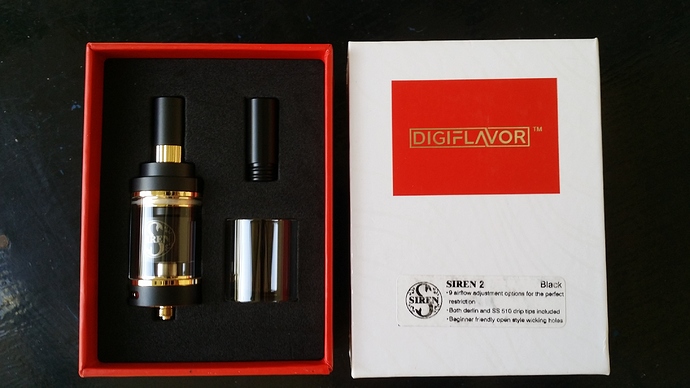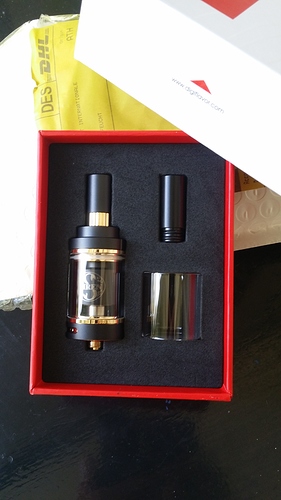 A slightly delayed Christmas gift from Vaporesso


I won the Revenger X Kit in a giveaway and it just arrived today

You got sent a prototype??
EDIT: Nvm Looking through google I'm seeing multiple versions…
It is gift from giveaway, I think that is not a prototype, just the released version.
Wow, you're serious about making coils!!
I got my GBOXes today, and LOVING it.
My Gbox should with a bit of luck arrive tomorro

fingers crossed
Nice! Congratulations on getting started. You WILL need more storage space soon! Lol
Lol😁 I know. I have some nail polish racks for my flavors. Those are just for the little things.
You need a scale and get rid of those pipettes …

Nice you have enough pg to last a couple years , enjoy yourself, if you allow it to be mixing is fun and relaxing
I have a scale. I been slowly getting things, but kinda put it off for a while. I got the pipettes for the flavors that don't have tops.
Thought that I would post pics of my new mixing toy. It is a Scilogex D160 rotor stator Homogenizer. Actually I have 2 new ones; one I made in my shop (not pictured) for high volume and this one I bought. The capacity is 1 ml to 50 mls and perfect for making test samples and small quantities. They work beyond my expectations.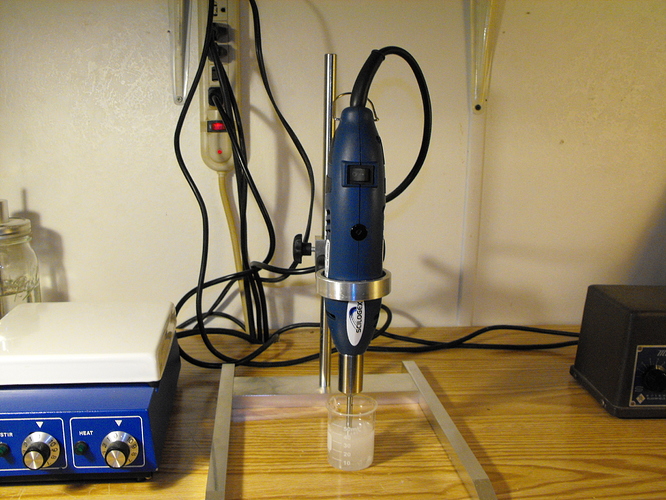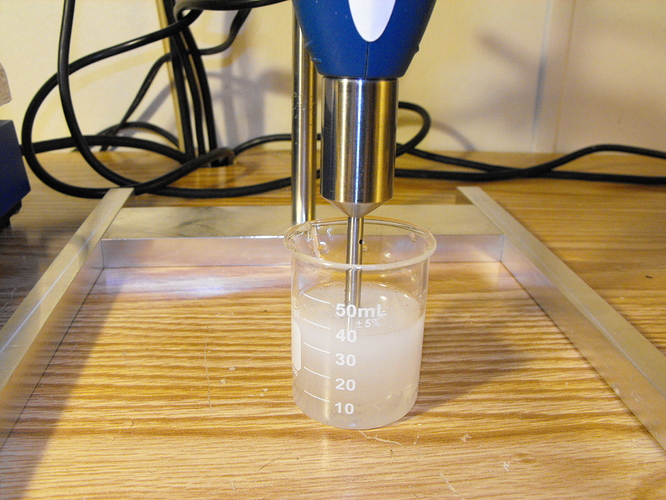 Yay…looks like Baskin-Robbins 31 , eh?
I bet that'll speed steep your juice!
@faithsanchez If you get tired of the pipettes, or you find some of your flavor bottles aren't sealing tightly (like was the case for me), don't hesitate to get some quality PET bottles with needle tips for your pesky flavors.
Awesome, congrats! I'm thinking of that for my next purchase. Let me know what you think of the bottle and feed mechanism. It's the only thing I've been unsure about.
Yes but that is not the only reason I'm using them. Slamming and shearing molecules together at 30 K RPM and making them uniform size definitely has benefits. But this does little or nothing for certain things that have to gas off and evaporate. But I have had time to test against single flavor samples that have set sometimes for months, and most I can't detect any difference except for nicotine that has oxidized.(Which I don't want) Full maturation should be a week or ten days for some, and hours for others. But you can make a mix and test it or tweak it near instantly.