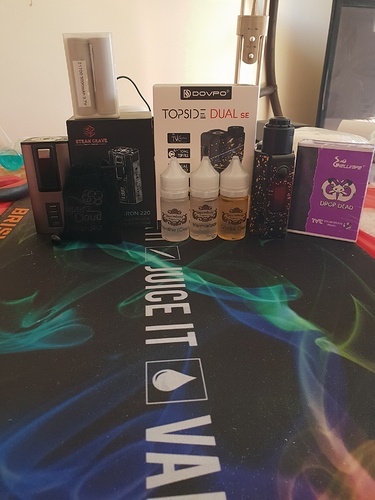 Damn that evil twin brother of mine!

It's all his fault not my enabler @woftam. Thanks brother
@woftam an enabler? Noooooo, I do not believe your words


I like too!! pretty mod!!!
what is it?? will have to go looking again… I find its fun to look…
speaking of mail… I have this white one coming in tomorrow…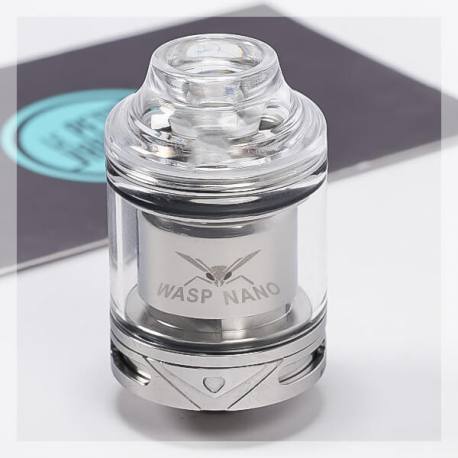 and then Thursday something from Australia??? YAY!!!






I do have 2 drippers from Vc… I love that company… <3
MODS, I have started a new NIC Bottles, Caps, and Storage thread. My apologies out to everyone for spamming the Vape Mail thread. Is there any way we could move ALL the bottles/caps/storage posts there ?? If so, thank you.
@anon28032772, @Raven-Knightly, @SthrnMixer, @woftam, @daath
How much is that i need new scales

I'm sure you can find one similar on amazon uk
I would've liked this one though, but a little expensive

It was some pods for the OVNS JC-02, pods for IPHA Zing and a Smok starter kit that includes a Baby Beast tank. Awhile back I purchased a Smok RBA that is Baby Beast compatible. I was intending on using the RBA in my Vaporesso Cascade baby tank thinking it should be compatible. It is not because the Cascade tank places the coil in a separate housing under the tank. With the Baby Beast the coil goes inside the tank. The RBA is a few millimeters taller than a normal Baby Beast compatible coil and to make up for it a new taller 22mm diameter glass comes with the Smok RBA. So long story short, I found the Smok starter kit on sell for $17 USD. That is cheaper than I could find a Baby Beast tank by itself. I wanted to try it out because it has so many good reviews and the RBA I purchased looked to good to lose in the obsolete vape gear graveyard.
The baby Beast is a good tank that would be a great tank if only it had a screw on, quarter turn, or locking refill cap but it does not. It has a rotational sliding top cap that does not lock into place at all. They do provide a vape band that can be used to help secure the fill cap so it won't spill in you pocket, purse, backpack, wherever. It works good for keeping the lid in place untill you get a little vape juice on it then it just slides right off.
The Baby Beast has good airflow, hits great, and seems to live up to the good reviews. The RBA is awesome! It's so tiny yet still holds a pair of decent sized coils. I am using the supplied SS 2.5 mm Clapton's it came with. I think I can fit 3mm in it. It is very easy to wick and feeds juice quite nicely. I am very pleased with the vape taste and cloud production and the Baby Beast is the same size as the Cascade baby tank so it's a natural to use with the Vaporesso Armour Pro Mod.
The Smok mod the starter kit comes with seems very nice ergonomically, and the Red metal-flake paint looks very nice. It's Black with the Red accent and fire bar. I love mods with fire bars. I have not tried it yet. It seems more like a pod than a mod as far as the features. It only has maybe three power settings and a single LED light to show information and status. There is no display. It's very tiny and light weight.
Now if only I can find a bubble glass for the Baby Beast so it can hold a bit more juice.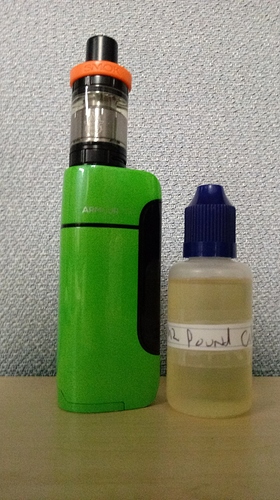 I can't tell if this is really GOOD or really BAD…
Looks very good to me. You'll love cranberry at low percents.
So spoiled now by the almost instantaneous hit / fire on these models… It's a shame I didn't know before.

Hope you like it. If you turn-it-upside-down you'll see how much more juice you can put in - If filled from the bottom. Those Chuff Caps hold a ton of juice by themselves


These accessories/extras fit perfect no issues with mine
P.S. - Wasp Nano Bubble glass here.

Extra Chuff caps here.

I am thoroughly surprised and super happy with the performance of this mod. Especially for $32.
I know I am happy with the rta… its cool!
Thanks for those links @Freddie3… will see what all I can do…

Ahhh, but can SD's venerable armadas of swank bohemian chem-bots arrayed in battle-ready formation:
Source: https://peopledotcom.files.wordpress.com/2018/12/rockettes-8.jpg
… match the esoteric ecstasies of a cracking a batch of tobacco leaf/blend NET extracts (?):

Source: https://static01.nyt.com/images/2018/12/02/nyregion/02BIG1/02BIG1-articleLarge.jpg

hot diggity!!