It's not necessary, freezing slows everything down, and I preferred the lower temp, and lock. Not required though.
OK, I got you @GuernseyNick, but I think I've got you beat. Let me get out the phone and find the pic I took today. Stand by, incoming …
This one goes to 11

Extra money, but …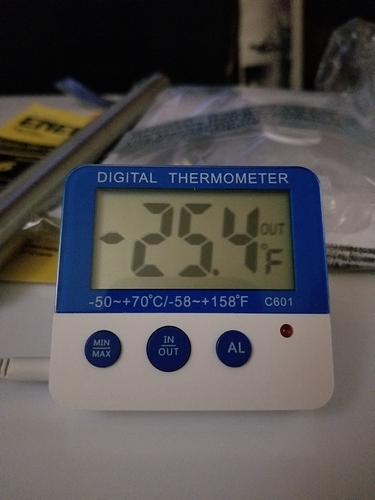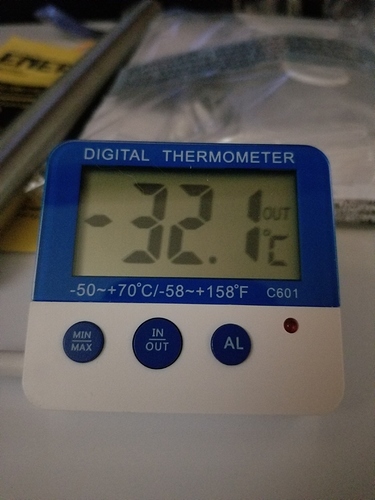 Where's the dang solar power battery chargers, that's what I want to know

Amazon and Fasttech.

just found one and that will be great for our outdoor adventures
Got these for simplicity (if SHTF) Seems if they do break that a $2.00 or so electronic part could fix em. Not 100% sure since I haven't disassembled em yet. For all I know the electronics could be encased in epoxy glue to keep em dry. I hope Not
Nice price's also!
Did you mean fix?
If so, have you ever worked on surface mount technology? (Genuinely asking, not being sarcastic)
Frequently parts are not even labeled. Aside from that, with SMT, it's not the price of the parts that's the issue… It's usually the fact that you need so much specialized gear to even begin to do anything.
I still would like to own a couple of sets of those "micro tweezer" measurement devices. A nice SMT workstation, and a host of other shit I can't afford. But $200-$300 a pop for a single set of tweezers makes it kind of hard. It'd be a whole lot easier to justify if I was still doing it professionally.
Ugggghhh, don't get me started Rob !!!
Yes Fix/repair TYVM didn't see that.
Yes made a few fuzz/distortion boxes in my time and wired 3 recording studios. No pre made cabling all custom wiring.
Seriously one day I'll make a few Mod's from scratch, Just need some that work NOW

That's not surface mount! That's "old school". lol
But I get the gist; you have some experience in electronics.


(I thought I remembered something to that effect, but didn't want to ASSume. chuckles)
Hard to beat the ease/service-ability of old fashioned "point to point" wiring:

Source: https://i.pinimg.com/474x/b1/f0/bd/b1f0bd91d87fea801df9aefc3748c528--larger-box.jpg
now that is my kind of mod!!

You just hold it Raven… and I might come by and grab a toke

The wires (upper-left) that are horizontal and perpendicular to each other (if shorted) short-circuit left battery, and the battery-sleeve insulation is all that stands in the way of short-circuiting the right battery.
BTW - I have found a dynamite inhale-able doctor approved allergy medication (see this advertisement).