@Pastorfuzz I've ALREADY been told. THOSE little bastards are NOT allowed in our house !!!
I haven't seen her around in a minute. Guess we answered all her questions!

I know. They aren't going to last long.
That gallon of milk in my fridge doesn't stand a chance now
I'm sure she'll be back. Probably has some issues that need taking care of.
Yep, you guys answered my million plus 1 questions, so now I have no use for this group anymore.
Seriously, this is a fantastic group that played a huge role in getting me into my DIY journey and I am so grateful!
Well huge thanks out to @whthek who took it upon himself to SURPRISE me with some vape mail. Thanks a lot Brian. I'll dose it up with some NIX and see what's what with the KRUNK !!!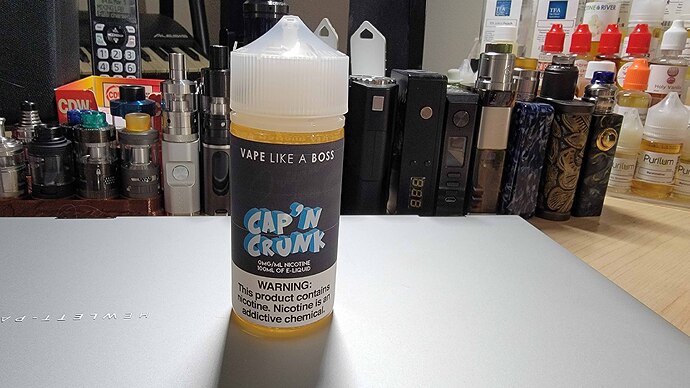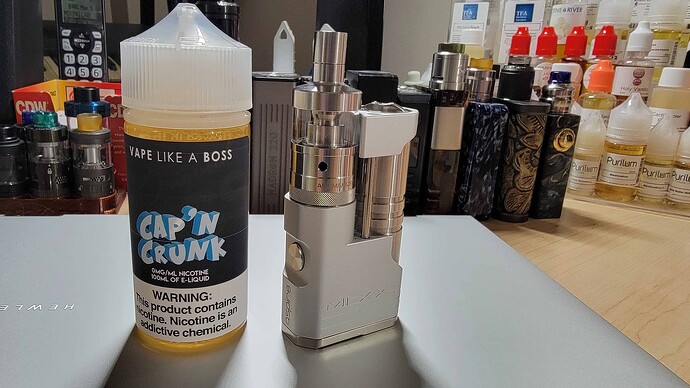 Hit him up on FB. He has a group he's pretty active in. I personally don't order from CC anymore because I find the coils not lasting as long but I do order cotton from him. I think they are done with the move and orders are going out again…I read that in his group.
Placed a small order with Liquiddiy and it arrived today.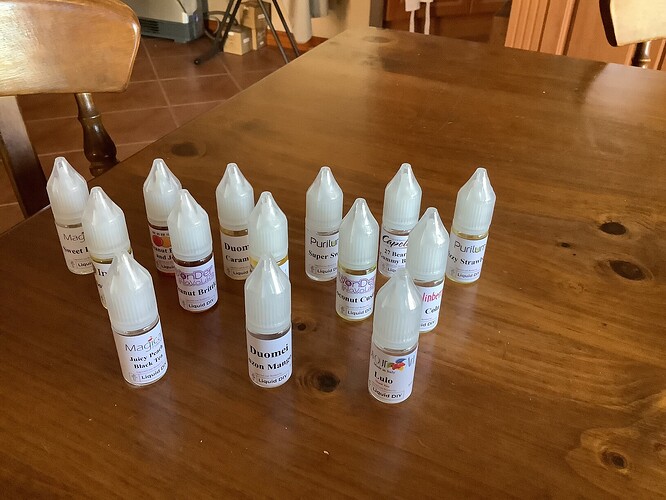 I specifically wanted more of the Magical Flavors Juicy Peach Black Tea as that is magnificent but unfortunately all he had left was 10ml. I was going to order a 30ml of Luzon Mango but thought considering the minuscule percentage required and that I already have 10ml there's probably a lifetime supply in 20ml anyway.
I took @SessionDrummer advice and ordered some Duomei Caramel to try and FA Lulo was a freebie.
Luzon hasn't lost it's aroma!!
Don't get greedy with this one, 1% was great, 2% I got a honey off note.
Thanks and 1% it is then.
I bought some more to go bottles for my wife before she got her new local job but im sure i can find some uses for them. We both already have too many coils but there was this sale…
I got the bottles from amazon, they said they were LDPE but i could clearly see they were PET so i grabbed them and they are PET, tops come with a liner to help prevent leaking. 20 bucks for 20 bottles, 8.5oz. The seller i got them from has no more but there are many others for around them same price.
Im out of Caliburns …I gave my last one to a person with cancer. I think i have to buy the Cali G bc i have a bunch of coils for it , my wife will not switch from that damn Novo 2 either IT DRIVES ME NUTS
Won a little @HealthCabin give away! Thanks Health Cabin!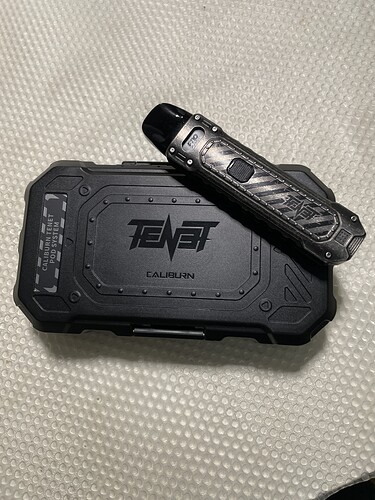 Same here, Tracy refuses to use one of my Cali A2s. Probably a good thing as well have a dozen Novo 2s and i dont know how many Novo 1's but its more than a dozen.
The tenet…Doesnt that take the g class coils
Dayum, me likely… Almost looks like the A2 pods in it.
I think it takes a few different coils
I just un boxed it. I'm not sure.