Dear all ,
We are very glad to share with you our newest giveaway for Wismec Theorem RTA giveaway!!!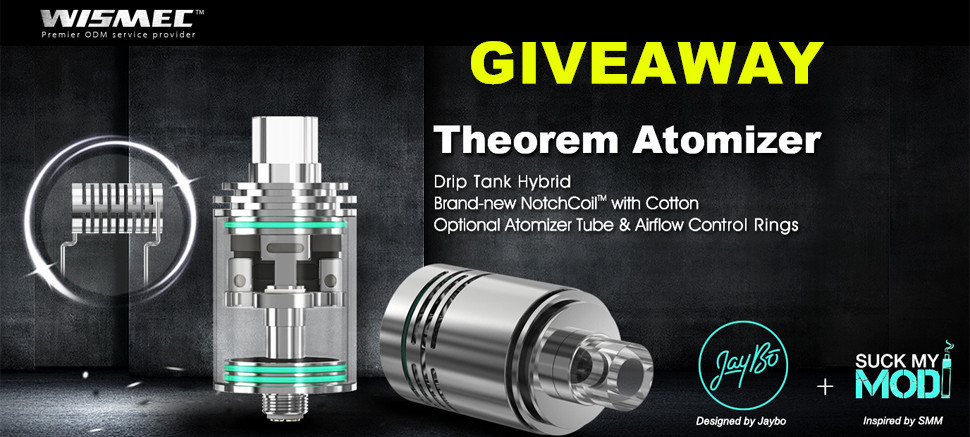 Rules:
Please advise how do you feel about our website .
Your favorite product from our website .
What's the device you're using currently.
Every participants has at most three times to enter. Please comment each request separately .
The winner will be announced on 26th Nov, 2016
Thank you!