So… what are you doing?

Watching midget porn. What else would I be doing?
I am doing all sorts of stuff, thanks for asking.
Earlier I was in the garden, then i put some washing out and then john and frank came round and we watched some TV, then we went and vaped my new concoction in the garden, it was a fab time and we all laughed.
I'm going to go outside again soon i think because its nice out there and i can be out there and see what others are doing and talk to them and see them and they will like me and they will want to be my friend.
Mixing another batch of lemon tart, then off to Rutland water for a bike ride with the wife. Just finished my final exams at uni for the year, so I've almost got too much free time, until my summer contract at work kicks in


Exciting life, lol.
Post your pictures / video of what your doing, let everyone seee and know what your doing, maybe someone else is doing the same thing, (crazy!) that will be cool and awesome and then we can connect, (dont be naughty lol), but yeah it will be good times and we can all enjoy looking and talking together.
I'm visiting Jo's parents, apparently Jo's Dad has the biggest Lupins in the world…
I am now in Jos dads garden where she is showing me her massive Lupins…I agree…they are magnificent…but biggest in the world?..I am dubious…I think I have seen bigger lupins.
I am now in the living room drinking tea and discussing her dads massive lupins.
I now know more about Lupins than I ever wanted to…and I've heard the word Lupin so many times now it sounds like a fake word…
Interesting.
Lupins.
Surely sounds like you examined her dads balls thoroughly. I hope it was worth it

I havent got my glasses on…I just read yo as Jo…
Spat my tea out…
Thanks for sharing, maybe some others would like to also be involved, dont forget to @ them in, they can tell us what they are doing and we can enjoy knowing, it will be a blast and we will all be happy and fun together.
Im sitting down now, drinking cola and vaping Kanzi on my arctic arthur the 2nd and iJoy exo tank with a 0.5ohm twisted coil using some Muji cotton for the wicking and wondering to myself what everyone else is doing right now, oh, how the time passes, what are you doing now then?
I got up 90 minutes earlier that normal. Had coffee. Brushed my teeth. Washed my face. Scratched my balls. Washed my hands. Had a vape. Waiting on my rider to come out of his house.
Interesting.
Interestingly I did something similar, oh how the world works. mysterious eh.
Heres a photo of a dog: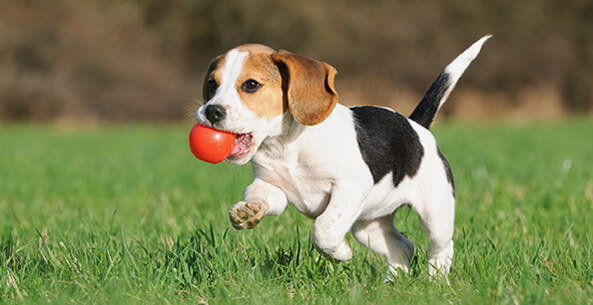 I am now stood outside the maternity ward having a vape and thinking about how i can get my Lupins bigger than Jo's dad…
I wonder.
Well this morning has been like most with my coffee, computer (playing bingo) and Vaping out on the veranda TILL my 8 month old kitty went flying into the house with something in her mouth… I felt like I couldn't get off the lounge chair fast enough as I try to find her in the house thinking Oh God I'm gonna have to chase a field mouse around the house… Nope come around the corner to the hallway to my bedroom and Emma is foaming at the mouth and spitting everywhere with a toad almost 7cm long (nose to butt) slowly crawling away… uhhgg by the time I could find something to capture this thing I had to hunt it down again… found it in the bathroom… so long story short I have put my sport in this morning and off to my studio to build and mix for a while need some fun time😁
Careful now, someone might be vooping. Nobody needs to see that.
Im not even sure I wanna know

Look at you, being all hygienic and shit!
Well you all cant be telling the truth I am calling you out I suspect you are all doing the same thing as me - i am sitting here reading this pissing myself laughing - oh shit should I post this in the what are your reading thread? Oh now i am having a crisis.
I've got a really busy day today.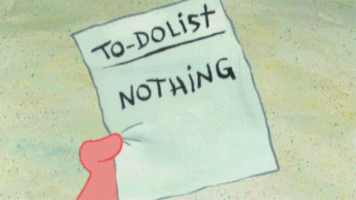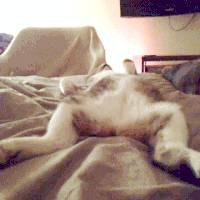 After that it is time to take the dog for a walk, she's as energetic as I am.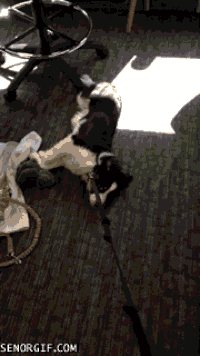 Well first I got up and had a piece of toast
and then I brushed my teeth
and then.
and then
and then
Putting my lime and shovel away, why?