That looks good.
I can imagine some peaches with that
@Pastorfuzz you're only going to encourage him …
I've actually never heard of this but it sounds good …
I'm just wondering, WHAT flavor MIGHT Rocky pour into this, with RECKLESS abandon ???

Looks good but all I have is FA Honey
Have some Flv Honey Bee also.
Going to have to wait a little while.
I mixed a ton 2 weeks ago
原宿はちみつプリン #3 :
1.00% Honey Puff Cereal (OOO)
0.50% Milk and Honey (Flavorah)
1.00% Sweetness (Flavorah)
1.50% Vanilla Custard v2 (CAP)
1.50% Vanilla Pudding (Flavorah)
Flavor total: 5.5%
My new batch of flavors will be here Tuesday, I'll give it a fresh mix then also.
Just to be different and because my taste buds seem to be playing up lately, I mixed up a "old school" custard which is at 20% total flavouring. In my defence, if it is too strong it is easy to dilute it…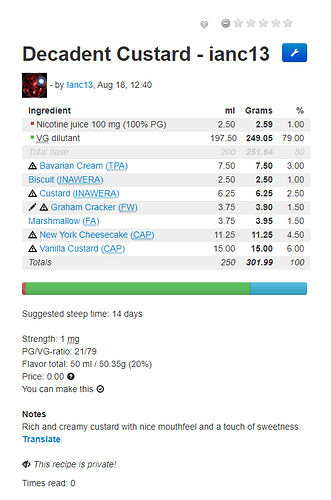 Just published this reciped, my first one.
Not perfect but not bad for my first attempt

Not only do I want to vape it but I want to eat it and cook it!
Seems we're both working on mad concepts.
This is one theme I'm currently exploring: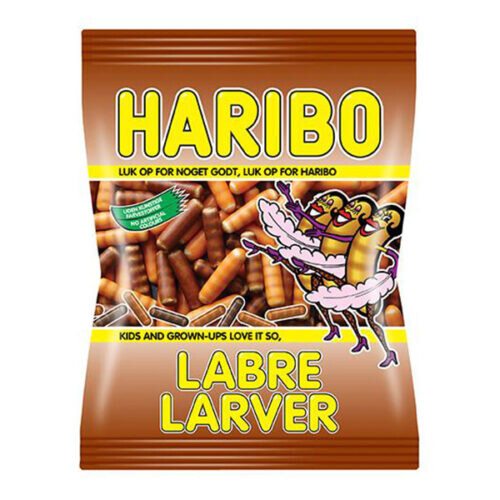 Oh, I still haven't seen any updates from you on the white whale which is chicken, biscuits and gravy.
Jerry, My signature double-dredged, buttermilk brined fried chicken / spicy, tangy-sweet honey-lemon buttercream syrup / on a biscuit / Vape! is still in the works…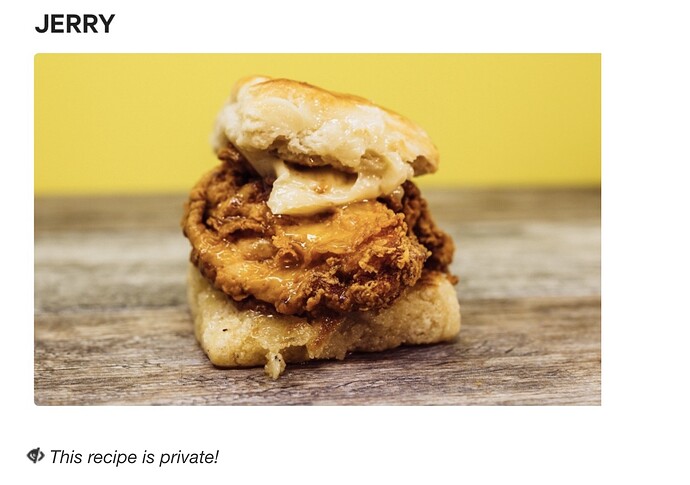 Rocky I think I ate one of those for breakfast this morning.

Currently working on or I should say trying to complete an authentic Tiramisu. I started thinking I could do it with all VT but I quickly realized I needed other companies flavors to make it work. This is only version #1 it will probably need some work.
Trying different mixes of all my small quantity flavours to see what I get. Most are cream, custard, cheesecake based so should be interesting. Just using them up as they were bought to test with but have not been used apart from SFT.